This gorgeous family recently welcomed their second beautiful daughter into the world and we felt so blessed to be their Westborough MA Newborn Photographer. Pretty in pink is an understatement, this family is just stunning. Big Sis looks as happy as can be about her new little friend, her brand new baby sister! So many kisses for this little love bug! Incorporating Mama, Dada and siblings in newborn sessions is something we love to do.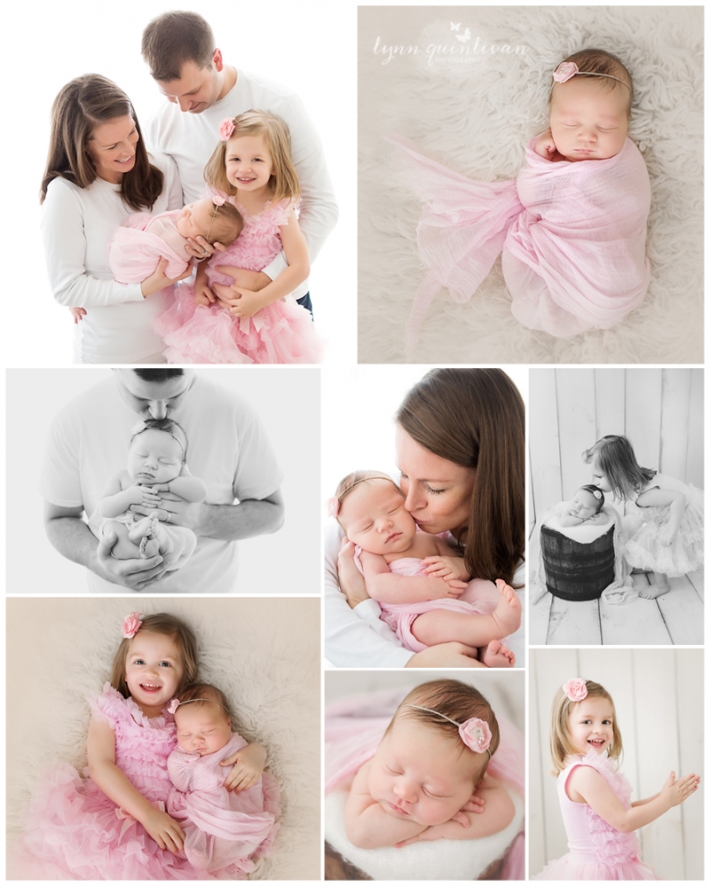 When a baby is born it is such a monumental moment for every family member. There is just so much love to be shared! And who wouldn't want to shower this precious babe with love?! Those sweet little lips, teeny fingers and those lashes! So many perfect little details captured in the studio on this day. It's the little things that make each baby special and unique.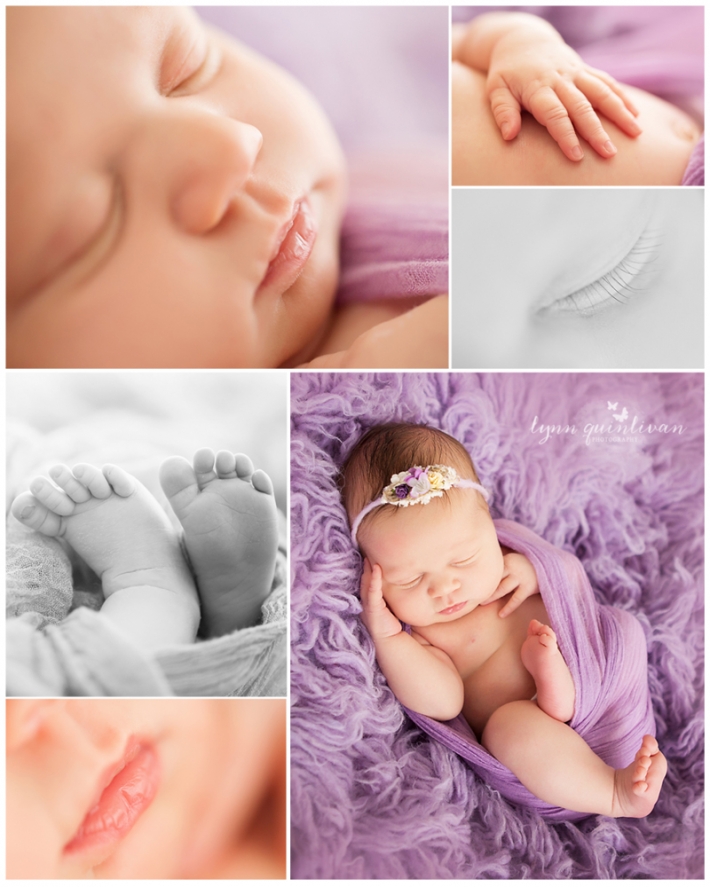 Is that a smile?! Why yes it is! This little lady was as snug as a bug and as happy as a clam during her Signature Newborn Session. Of course she was so happy, she is being welcomed into the world by a great little family. We can't wait to stay in touch with them and watch these little girls change and grow!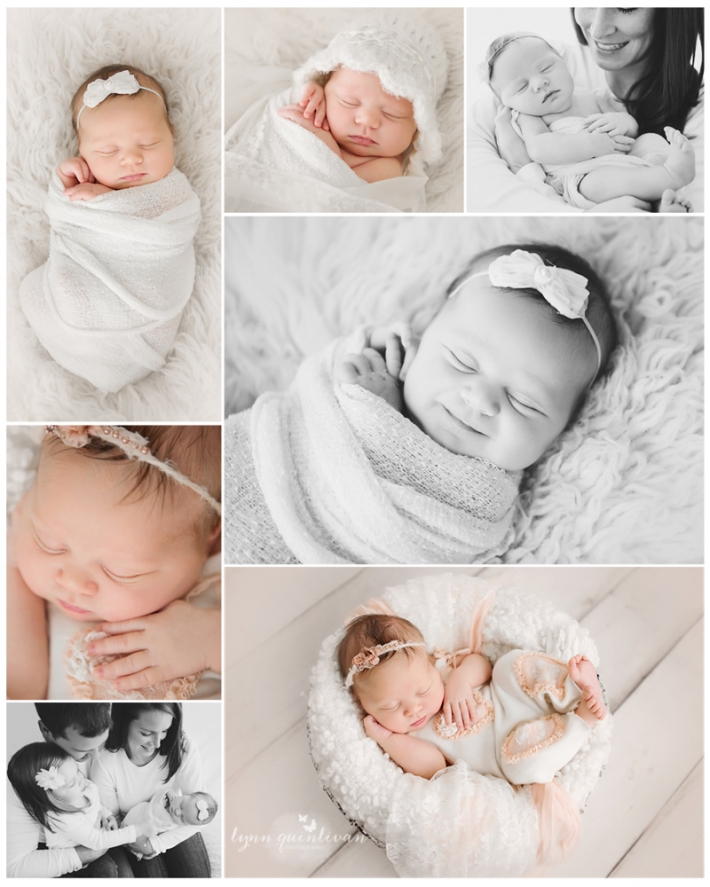 Westborough MA Newborn Photographer
Lynn Quinlivan is a natural light Westborough MA Newborn Photographer with a studio located in Millbury Ma. Lynn and her team serve all of Massachusetts and love meeting new families from all over the New England area. Newborn sessions are Lynn's favorite type of session. At Lynn Quinlivan Photography, we love to see our calendar fill up with our clients due dates! A 50% deposit to required to add your due date to our calendar and that guarantees you an opening when your bundle of joy is born. We like to schedule sessions like these within the first 14 days of a little one's life. The focus of the session is always the newborn, of course, but during Signature Sessions we like to include parents and siblings as well. All wraps, throws, hats, headbands, baskets and the like are provided and ready to use. Lynn's work is light, airy and timeless. She prides herself in her level of customer satisfaction and she would love to meet you! If you or someone you know is expecting and interested in Newborn Photography reach out to us at info@lynnquinlivan.com to find out more detailed information about booking. Click here to view our Newborn gallery.