This session is one that I am definitely a little extra excited to share because it's one of our very own team members! This is Maegan and her family! Loving the color scheme in these photos! The orange skirt gives the perfect summer pop!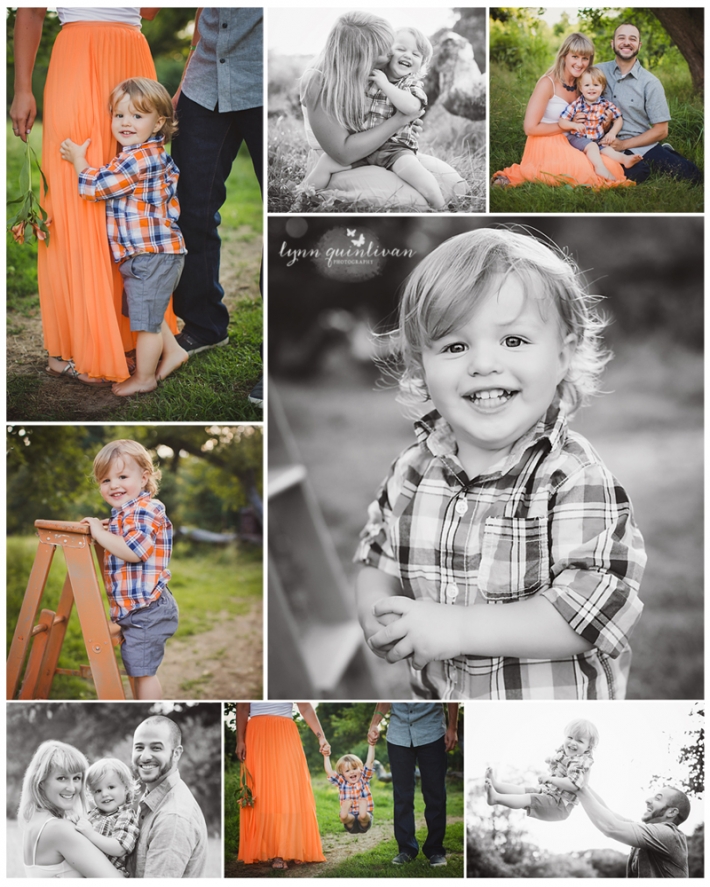 Little "O" is as active as they come! He was running laps during the session but we were still able to get so many great images! He was giggling up a storm with us and just wanted to play!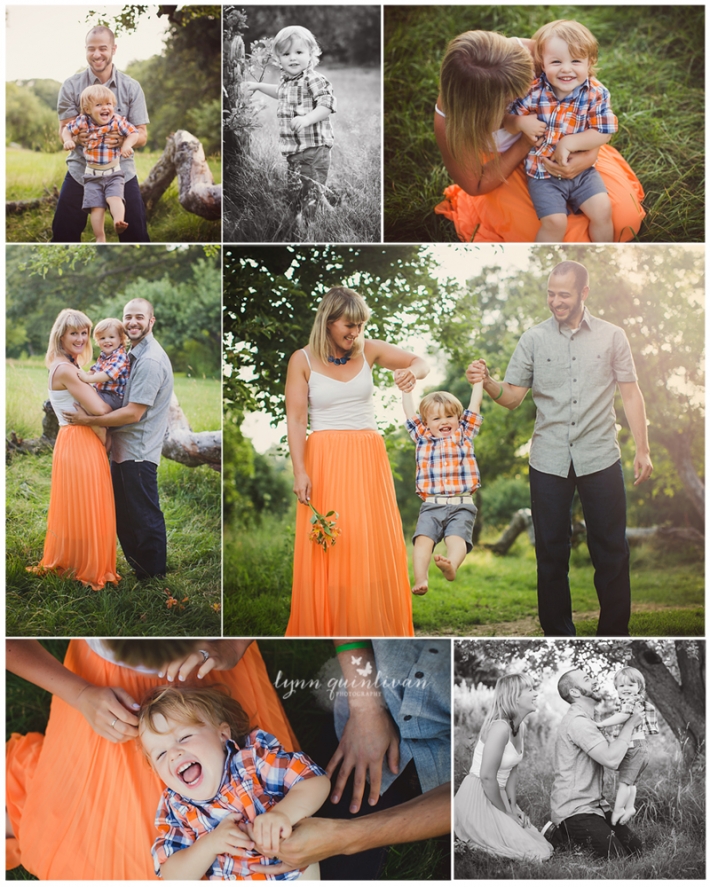 Watermelon happens to be one of his favorites so we knew we needed to include it! Yum! And boy, did he LOVE it?! He just couldn't get enough! Oh my, those overalls and that little grin is just too much!!!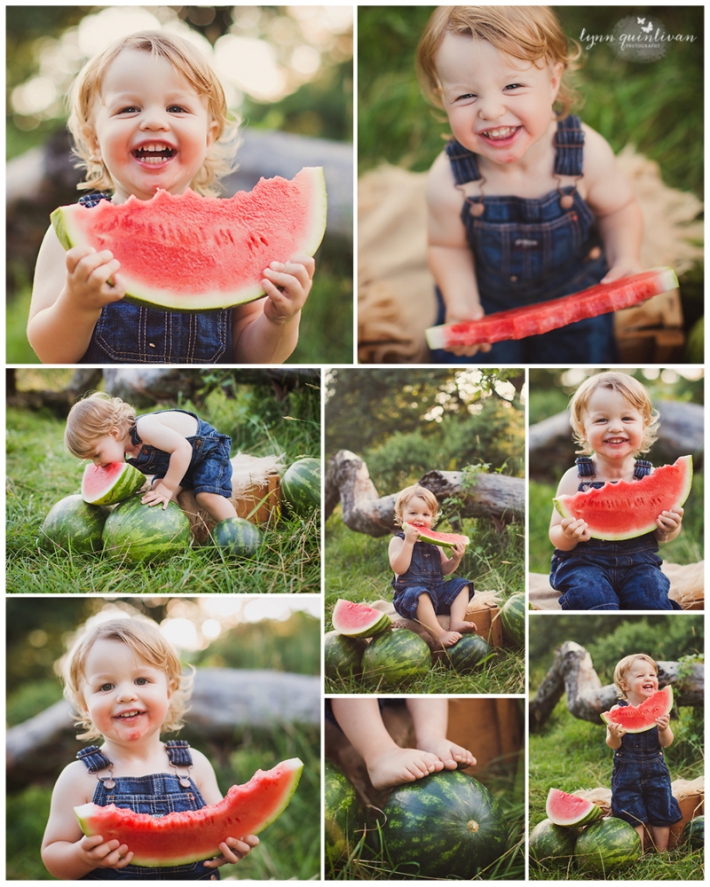 Summer Family Photography
Lynn Quinlivan, located in Central MA, specializes in Fall and Summer Family Photography. Sessions are scheduled on week nights a couple of hours before sunset, guaranteeing the BEST light possible. Lynn and her team are known for making their clients comfortable as well as pleasing them with the final results. The finished pieces of art are thoughtful and timeless pieces that you and your family will cherish forever. Lynn is all about capturing true love and raw emotion in her images. She has an intense passion and an extreme talent for this type of photography.We would love to schedule a session like this one with your growing family! Contact us if you are interested and we will gladly send you more information as well as available dates and prices. Click here to see some more info on outdoor family sessions as well as check out our family portfolio.