Ummmm….isn't she adorable?! This little doll face came into the studio for a special six month petite session and we had a blast. What a little lady draped in pearls and lace! And that little purple flower in her hair?! PERFECT! She made her self comfortable on our studio bed rolling all around, looking so very cute!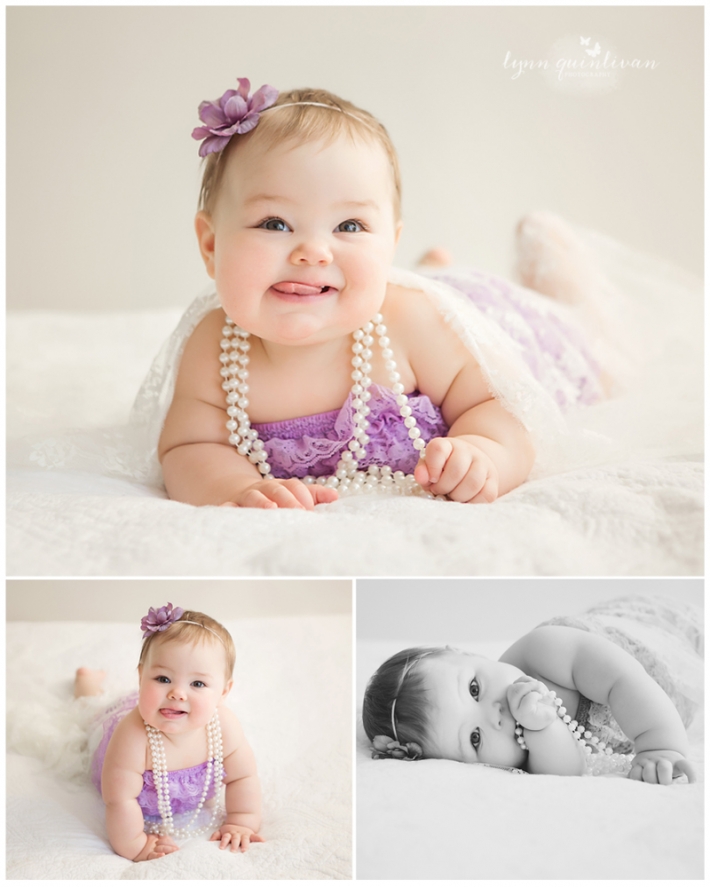 Next she changed into this gorgeous white dress with navy trim! So precious! And get a look at those lashes! So long and beautiful!!! How cute are her little fingers playing with her pearls?! Six months is such a great age for fun and exploration! Babies grow and change so much within the first 6 months and that is why we love sessions like this one!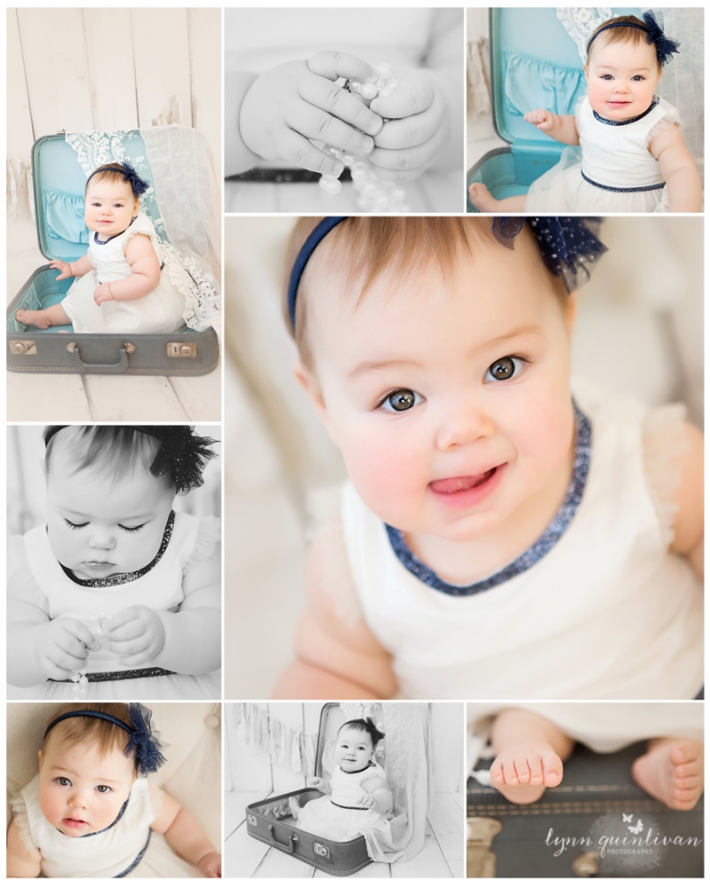 Six Month Petite Session
At Lynn Quinlivan Photography, every age is important! Six Month Petite Sessions are just one of the many types of sessions that are offered to showcase your little ones growth. Lynn's natural light studio is located in Millbury, MA and is fully stocked with props and accessories for every type of session. Petite Studio sessions are short and sweet! The perfect amount of time to capture some great images of your little ones! No session is ever rushed and customer satisfaction is taken very seriously. At Lynn Quinlivan Photography, we love having fun with out clients and we would love to have some fun with you! Email us at info@lynnquinlivan.com if you would like to book a session for one or more of your children! Click here to check out our children's portfolio.