We have been lucky enough to work with this family in the past and we are so excited about their newest addition! We were glad to be their Shrewsbury MA Newborn Photographer this time around. Their baby girl just looks so cuddly! I just want to hug her! Those cheeks, those lips, that baby soft skin! It's all too much!!!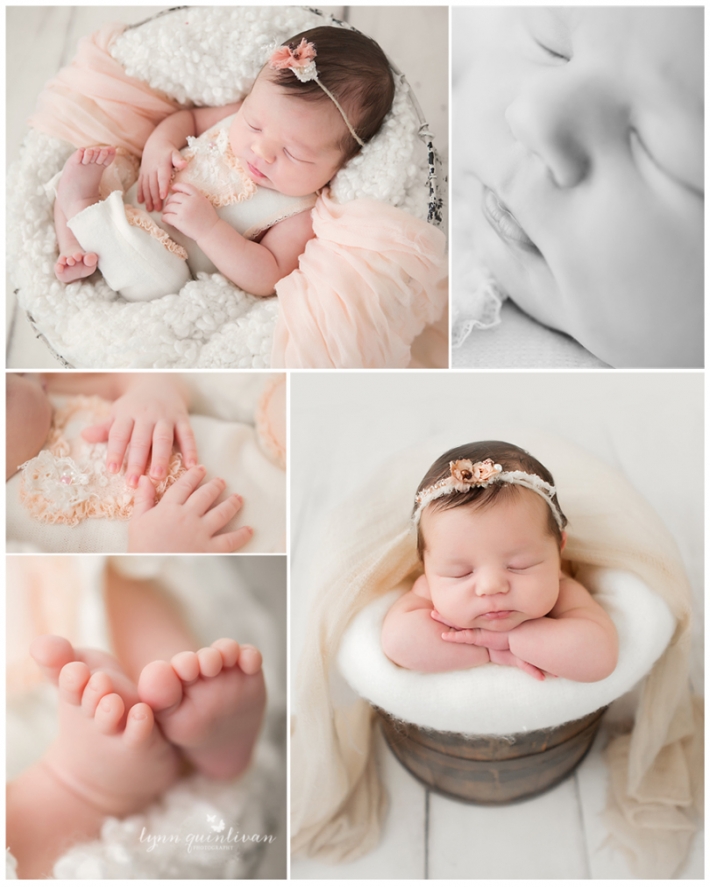 We were really excited to include all the family members in a couple images. Mom, Dad, and both big sisters were in complete awe of this little beauty! And how could they not be?! She is stunning!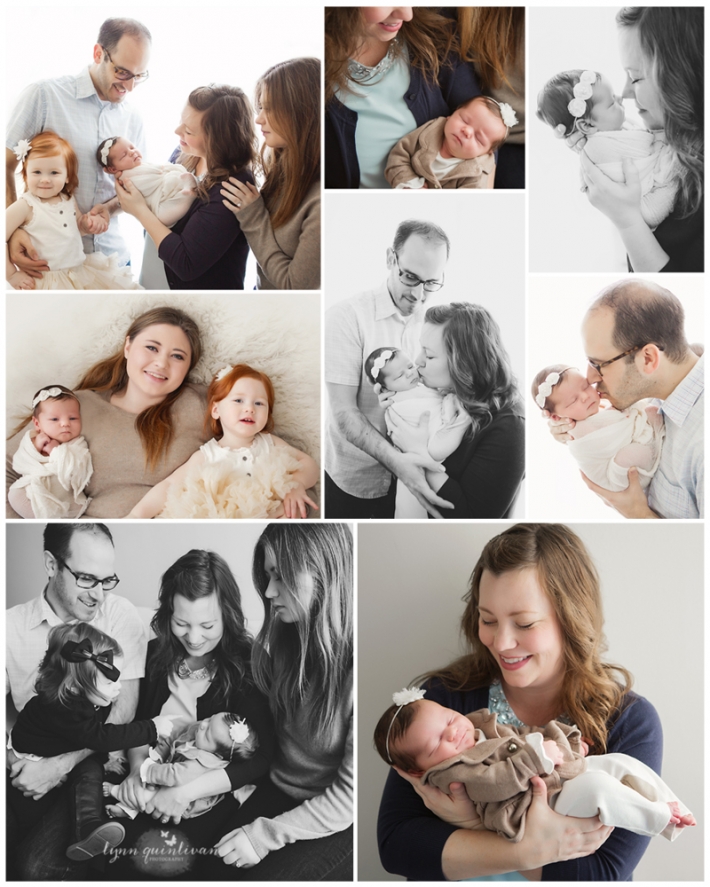 Seriously though, how sweet is she?! So darling in purple and pink. And can we talk about these sleeping beauties?! These sisters are EVERYTHING!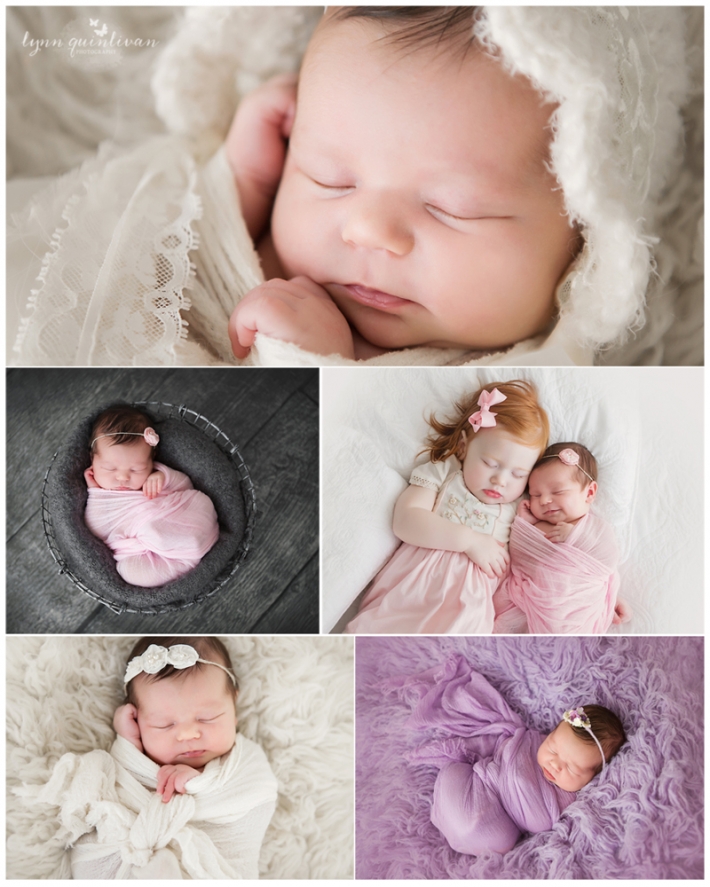 Shrewsbury MA Newborn Photographer
Lynn Quinlivan is a highly creative natural light Shrewsbury MA Newborn Photographer. Her studio is located in Millbury and services all of Massachusetts. Lynn's photography is timeless and unique. Signature and Petite Newborn sessions are both available options and high resolution downloads are included with every session. At Lynn Quinlivan Photography, we love meeting new little ones and their excited families. Call or email us at info@lynnquinlivan.com today to add your due date to our calendar. With a 50% deposit you will then be guaranteed a spot within the first 14 days of your babies life. Click here to view our Newborn gallery and find out some more information on the different options offered.