At Lynn Quinlivan Photography, we are ringing in the New Year with lots of new babies! We have a bunch of due dates on our calendar for the upcoming months and we are getting pumped up to meet all those new little ones! There is never a time when your baby will be this small and brand new again, scheduling a newborn session is a must! Just check out this adorable this Petite Newborn Session Massachusetts! A-D-O-R-A-B-L-E!!!!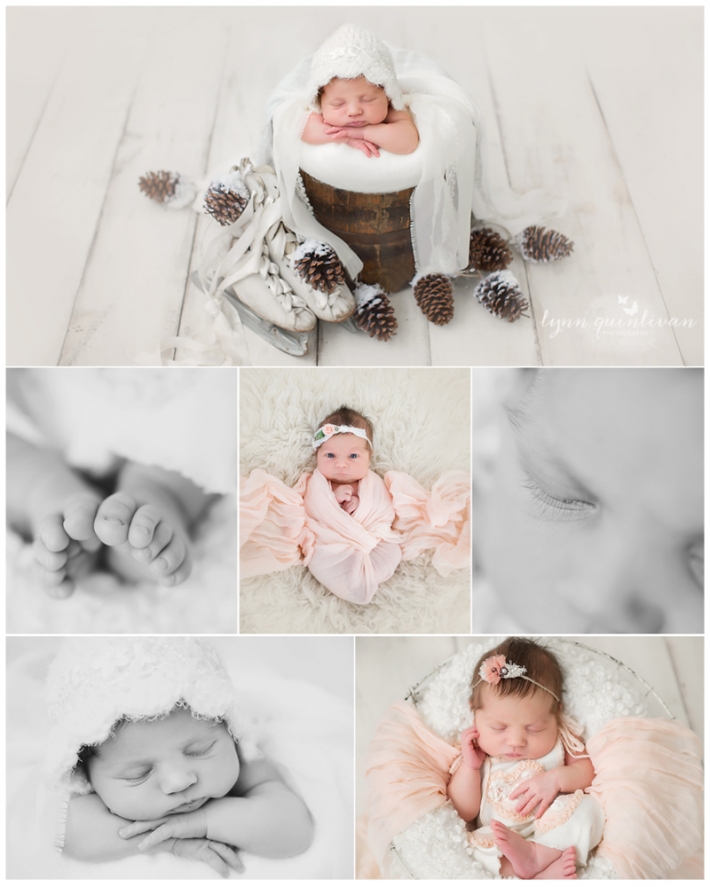 This little winter beauty looks gorgeous in these light tones and muted pinks, so sweet and precious! And how about those toes!? Both Signature and Petite Newborn sessions include detail images. "Ten little fingers, ten tiny toes, two beautiful eyes, and one button nose!"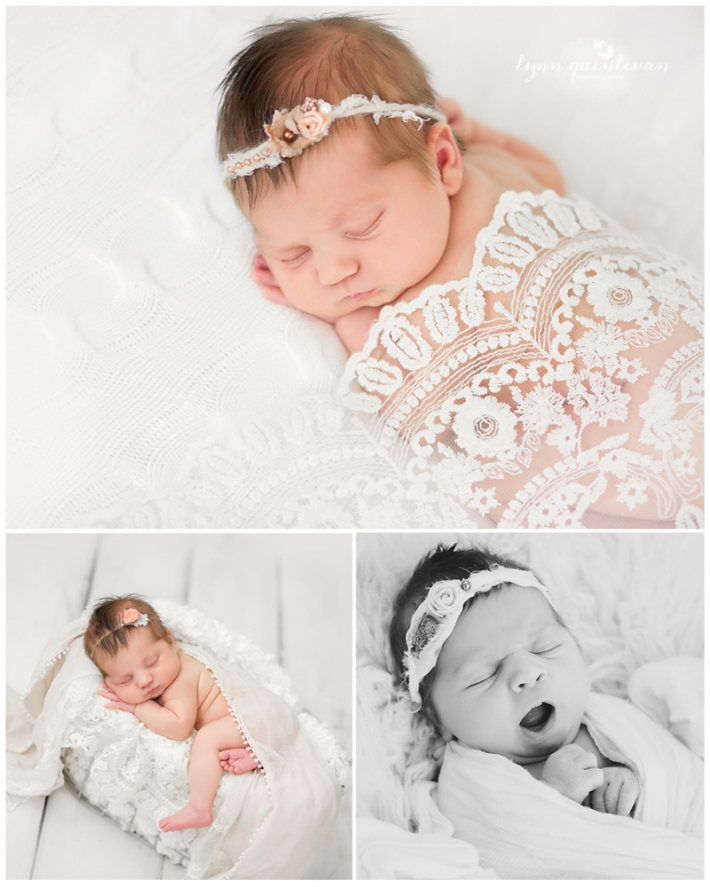 Loving all the lace and vintage inspired colors in this session, it's all so timeless! Our studio is fully stocked with a wide array or wraps like these gorgeous lace ones. This little lady slept through the majority of her session but she did surprise us with some moments of alertness, cute little yawns and even a wide smile!!! We couldn't have asked for a better session!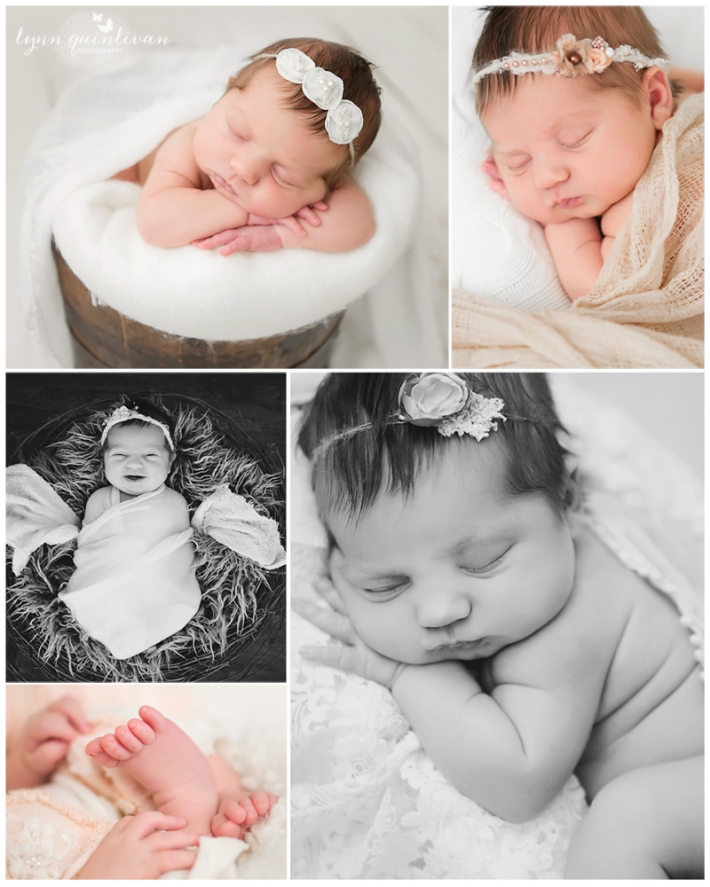 Petite Newborn Session Massachusetts
Lynn Quinlivan Photography is a charming natural light photography studio located in the heart of Millbury MA. The studio specializes in Signature and Petite Newborn Session Massachusetts. Lynn Quinlivan is the business owner and talented natural light photographer. Her style is natural and light. She loves using the radiant and even natural light to capture her beautiful clients in a warm and timeless way. Her gorgeous artwork is best showcased in large framed prints or in an amazing lay flat album.
At Lynn Quinlivan Photography, newborns are our favorite! It's such a special time for everyone involved. We love watching our clients grow from the very beginning, creating a life long relationship right from the start. Are you currently expecting? Tell us about it! Contact us to tell us your due date and we can add it to our calendar! Click here to view our Newborn gallery and read more about the different types of newborn sessions that we offer.