Continuing on with this series of gorgeous family photos I had to share with you this awesome family of four… and our not so little animal surprises! Could there be a better fall background then the changing leaves of New England… with stunning horses to boot! This setting was breathtaking and this family was right at home making each other laugh in front of the camera!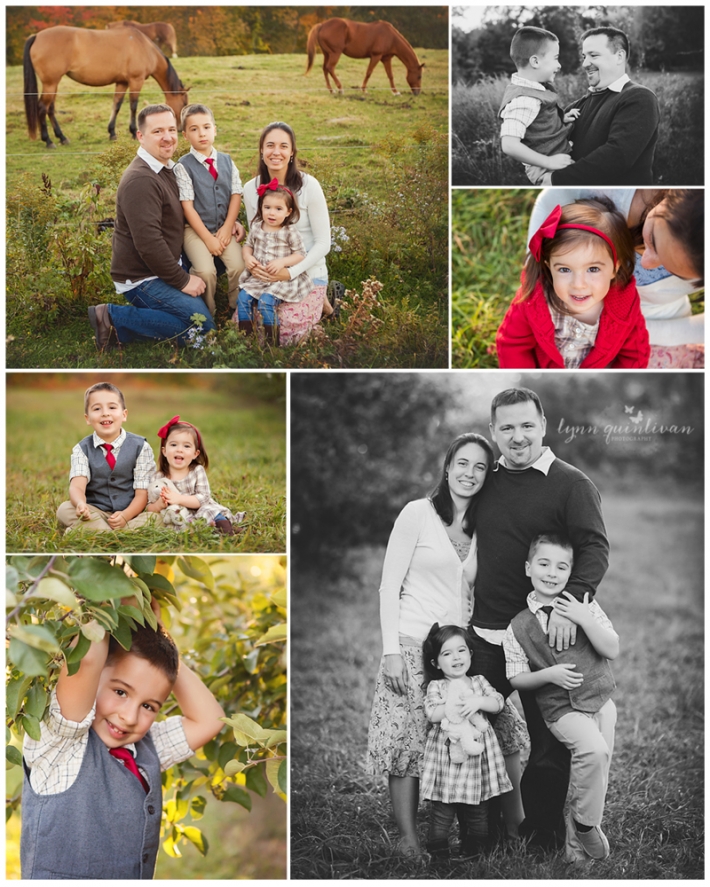 Loving these images of the children, showing their true personalities. The little man looks like he is about to dart right past us, laughing all the way! And the little lady, she is adorable! Very curious about how to make that dress twirl in the autumn breeze.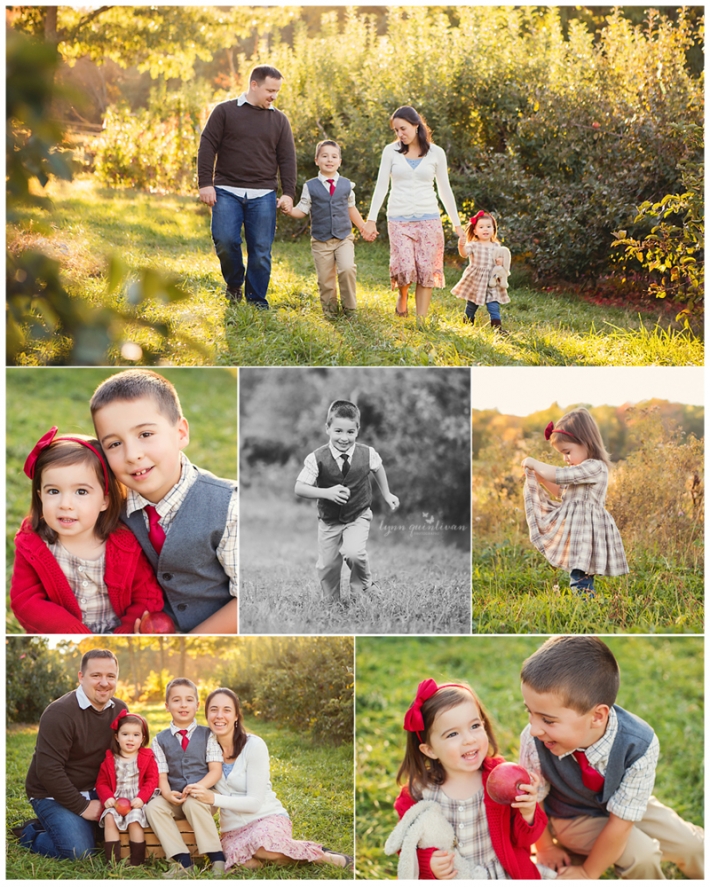 I mean how cute are these kids?! We were so glad to be their Outdoor Massachusetts Family Photographer again this year, as we always enjoy them so much! Loving their wardrobes this time around, that pop of red is perfection! From the silly faces, loving smiles, to feeding the friendly horse, we caught it all! Can't wait to see what next year bring us with this terrific group of beautiful people, inside and out!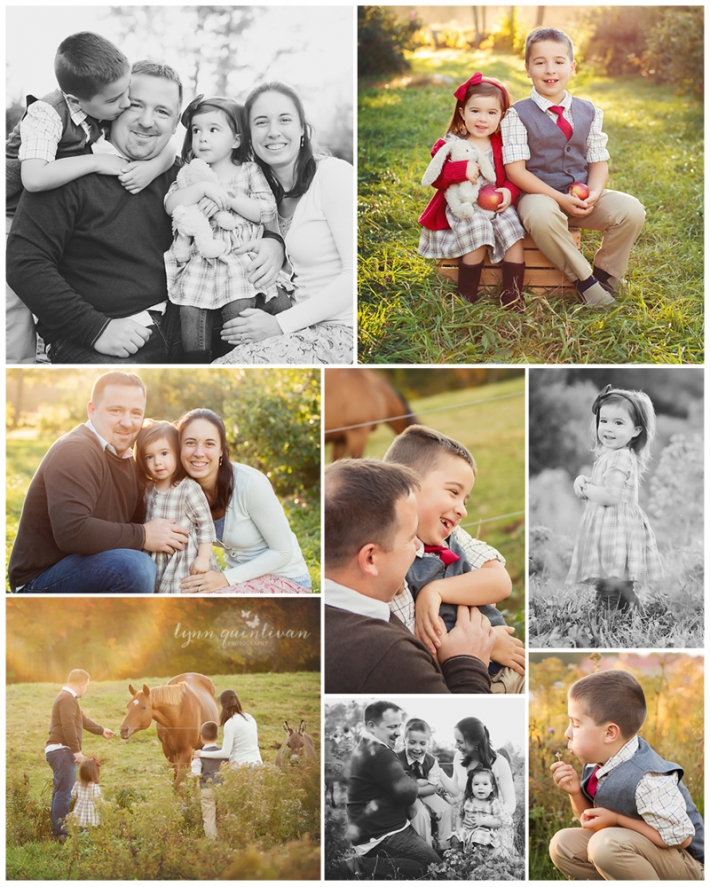 Outdoor Massachusetts Family Photographer
Lynn Quinlivan is a talented natural light Outdoor Massachusetts Family Photographer, located in Millbury Ma. She prides herself in finding beautiful secret locations with lush backgrounds and magical natural sunlight. Lynn and her team focus on emotions and connections. Hugs, whispers, giggles, and all the little things that tie a family close together. Lynn turns those images of LOVE into timeless pieces of art to be displayed in your family home. There is something about special family photos, once they are made, they last forever and become simply priceless.
We would love to meet you and your family to schedule an outdoor Massachusetts family session for next year! Contact us soon if you are interested in hearing more information, we would love to hear from you! Click here to view our growing family portfolio.