As promised here is the second half of Little "A's" session! OMG! This girl was just too much! Nothing says summer like a juicy slice of watermelon!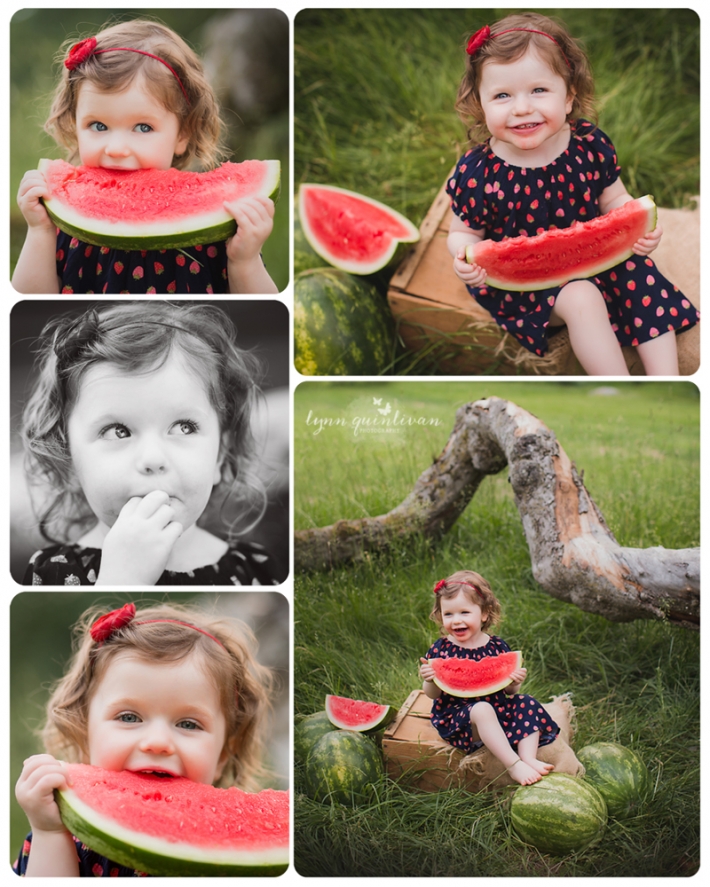 Yum, yum! These pictures are making me hungry for some fruit! This Outdoor MA Summertime Photo Session was one to remember! So much fun and so many AMAZING images! In the end, this little lady ate a whole slice of watermelon, she definitely didn't go home hungry! Can't wait to see her and her parents in a couple months when they welcome their newest family member into the world!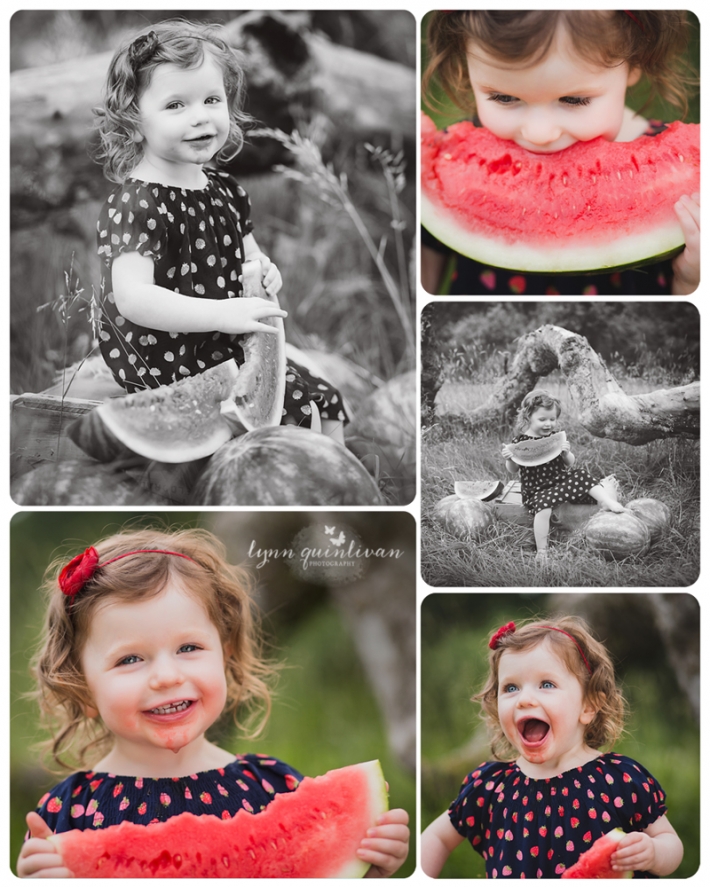 Outdoor MA Summertime Photo
Lynn Quinlivan is a highly sought after natural light photographer who specializes in Outdoor MA Summertime Photos. Lynn is great at making sessions super fun for little ones as you can see here! Who wouldn't love munching on some watermelon on a warm summer night?! Lynn and her team are well trained and educated on creative ideas and natural posing. Sessions are always fun and light with the overall outcome being timeless beautiful pieces of art. Make memories last with a photo session! If you would like to book Lynn Quinlivan Photography just contact us and we'll be happy to send you more information about booking a session. Click here to view additional information on children's sessions and our children portfolio.