Check out this adorable family of three!!! The looks on this new Mama and new Dada's faces while they gaze at their beautiful baby boy are simply priceless! We love capturing precious early family moments during sessions like this one! Working with newborns, we also make sure to photograph all the little details that make each little one unique. Like the adorable hair and perfect lips on this little guy!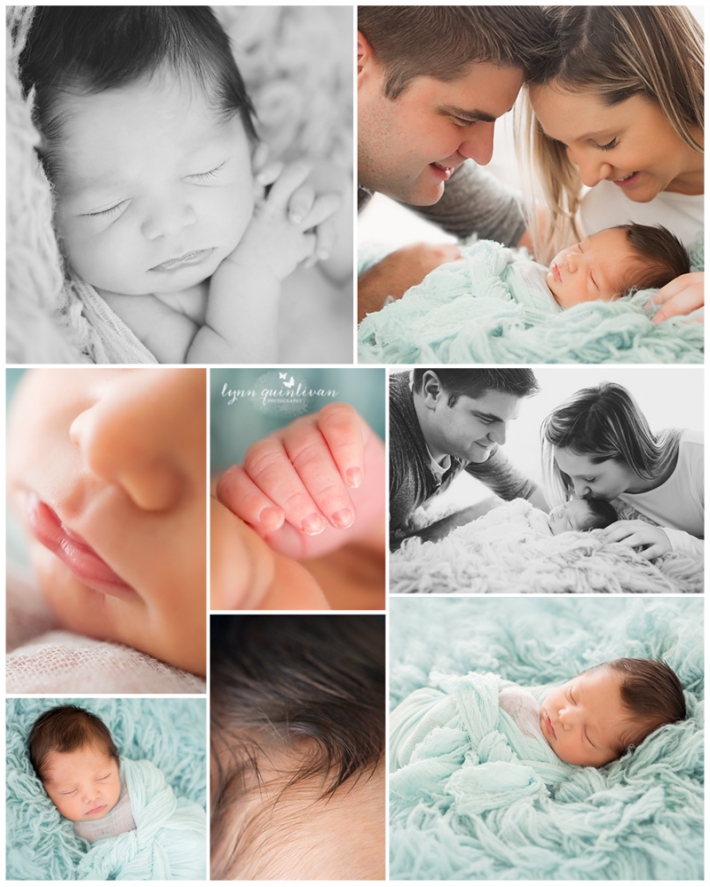 Just look at this little babe cozy as can be in this grey basket. I love how he is holding onto his tiny little foot, so cute! Those little toes are perfectly displaying the gorgeous wedding rings of his loving parents! And how sweet is the double kiss?! Mommy kissing the little guy and Daddy kissing Mommy! So much love in the studio!!! And that is what we love to see! Working as Northborough Mass Newborn Photographers, we get to see love on this level all the time and it makes us so very happy!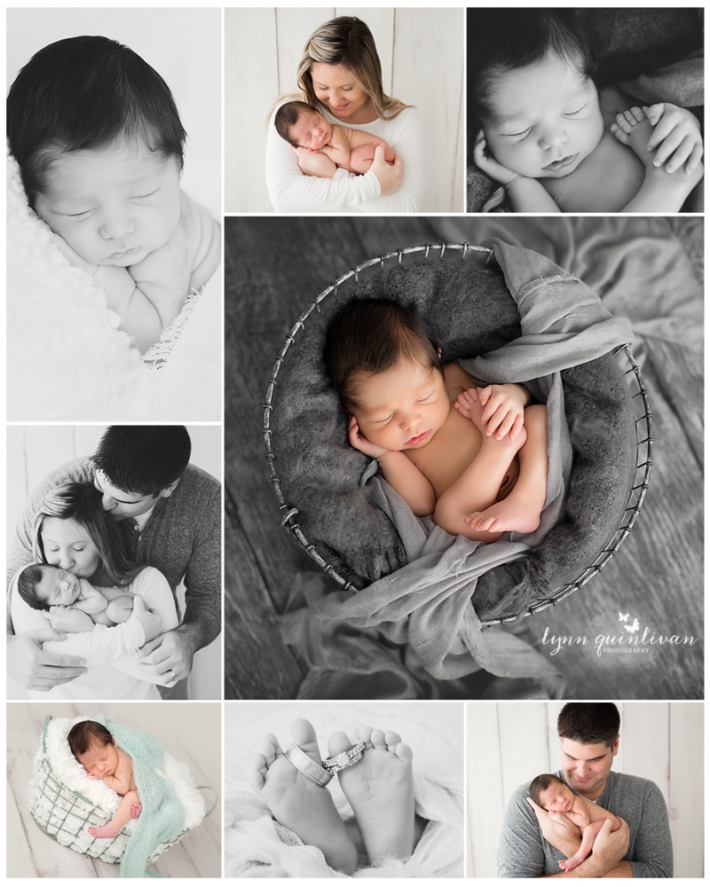 Can you handle the cuteness overload in these pictures?! It's just too much! Love this little man in the bear hat! So cute and snuggly! And can you believe how teeny tiny he looks in his Daddy's hands! Newborns grow so quickly, capturing these early moments in life is so worth it! Now this amazing family has all of these images to look back on and cherish forever!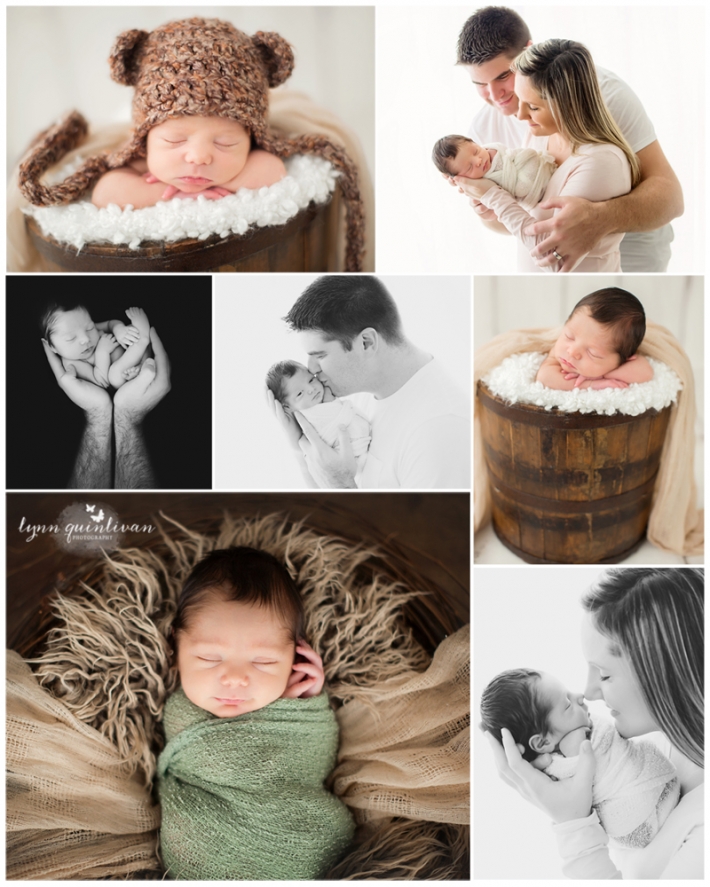 Northborough Mass Newborn Photographer
Lynn Quinlivan is a well known Northborough Mass Newborn Photographer and owner of Lynn Quinlivan Photography. Her natural light Millbury studio specializes in MA Newborn Baby Photos. Lynn and her team love working with new, growing families. Love fills the studio along side the gorgeous natural light! Her style is timeless and effortless, with an airy and ethereal look. Lynn is a mom of two herself and is very nurturing and comfortable with brand new babies! At Lynn Quinlivan Photography, we make sure each experience is a pleasant one. No session is ever rushed and we like to have the baby take the lead. They are so unpredictable after all  🙂  Are you currently expecting a baby? Tell us about it! Add your due date to our calendar today by contacting us. We will gladly send you some more information on both types of Newborn Sessions. Click here to view our Newborn gallery.