Check out this little sweet pea! We were so HAPPY to schedule this Northborough MA Newborn Photography session. New Mom and Dad are so in LOVE with their little lady, as you can clearly see in the GORGEOUS photos below. How great is that family picture?! They are in complete AWE of their precious baby! And is that I smile I see  in the pink?!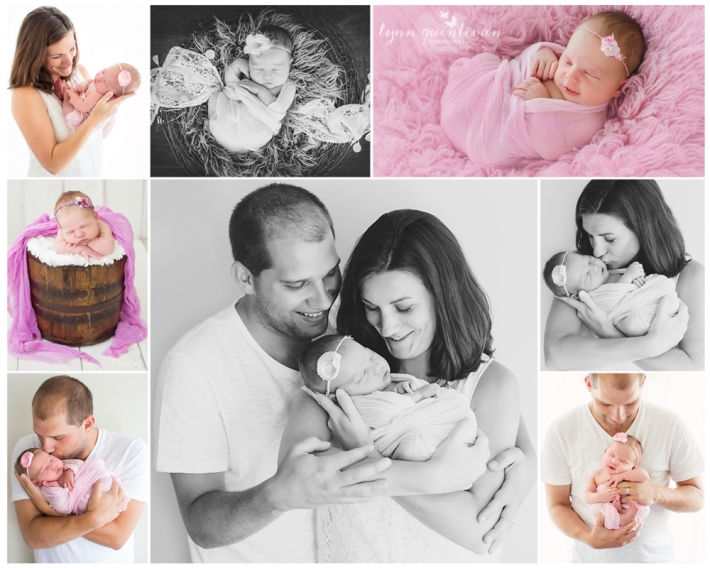 I've said it before and I'll say it again, there is nothing better than BABY TOES!!! Ahhh, love them so much!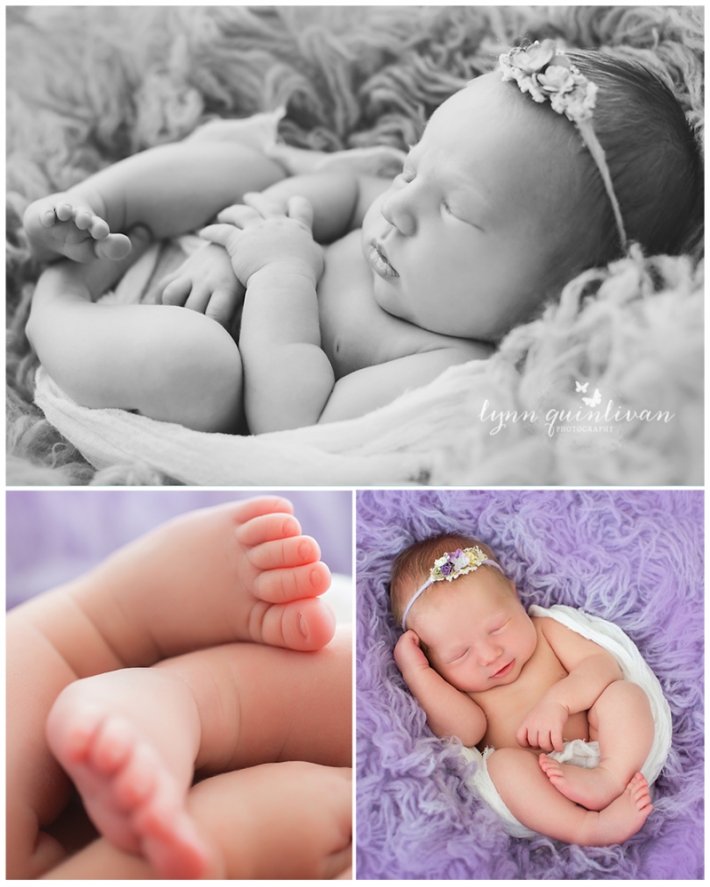 We heard that this little doll has a beachy themed nursery so we thought the star fish would give the perfect touch!So summery, I just love it! And those little nose kisses with Mama and Dada… too stinking cute!!!!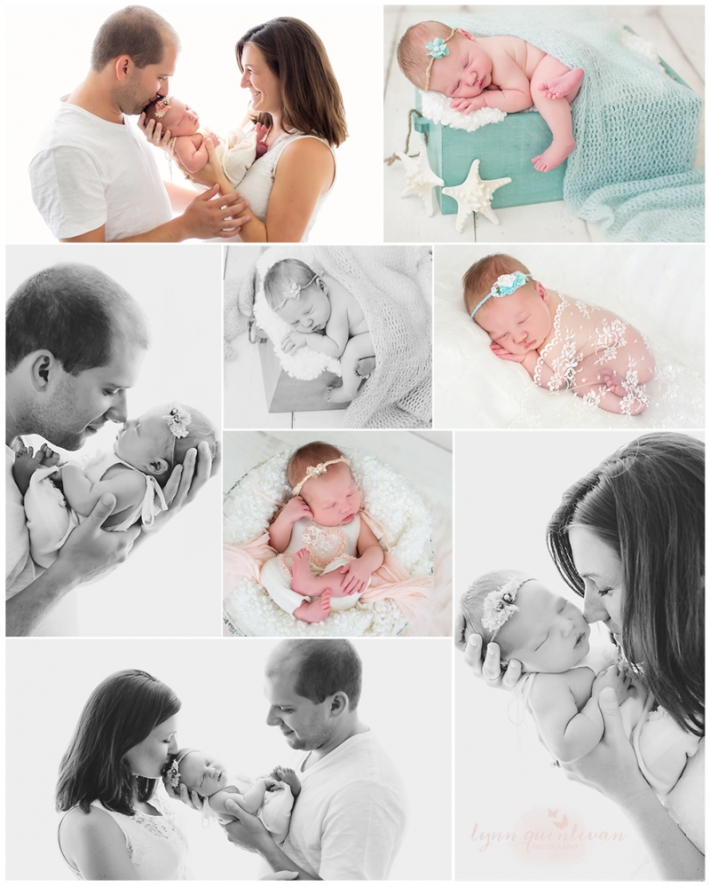 Northborough MA Newborn Photography
Lynn Quinlivan Photography is located in Central MA and specializes in Northborough MA Newborn Photography. All of Lynn's photography is done in gorgeous natural light, giving an effortless and timeless appeal. Her studio is fully stocked with adorable accessories, colorful wraps, and unique props. Newborn babies happen to be one of Lynn's favorite types of sessions, because it's such a special time in one's life! Your little ones will never be this tiny and brand new again. Why not capture these moments as well as all the details that make them unique?! Turn them into beautiful pieces of art you can display in your home, or a gorgeous coffee table album! Either way, these images will be something you will cherish for a lifetime! Would you like to add your due date to our calendar? Let us know! Contact us if you are interested and we would gladly send you more information! We would love to work with you and your growing family! Click here to read more information about the types of newborn packages and sessions we offer, as well as see our Newborn gallery.