This lovely family came all the way from New Hampshire to see us a couple months ago! We were so happy to be their New England Baby Photographer! We are in love with the classic choice of neutral tones during their session. This little man has the perfect little lips and creamy skin! So handsome!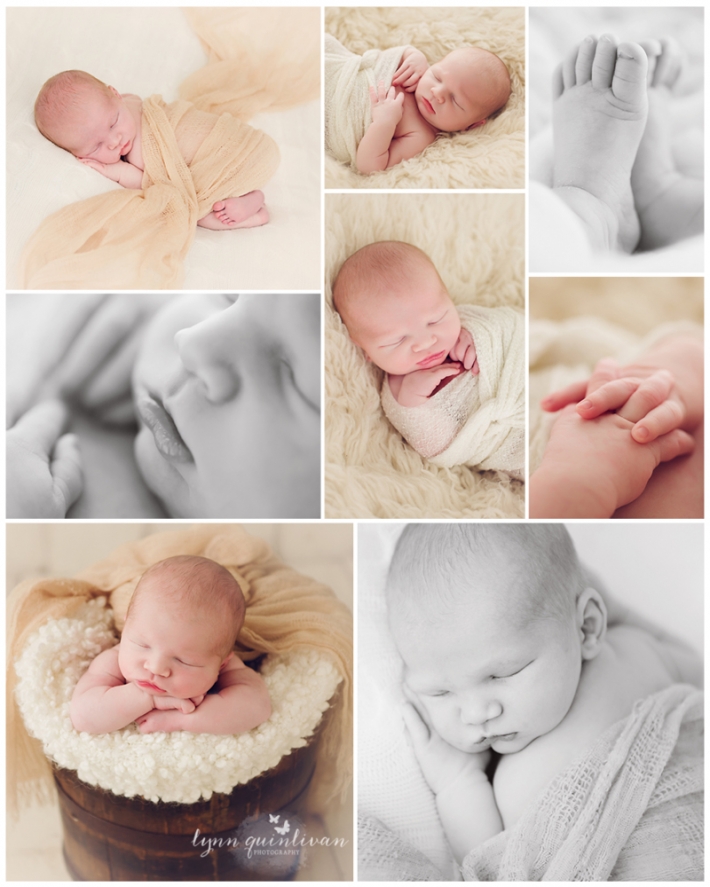 The family dog even joined in the session for a couple adorable shots! You know what they say, dogs are a man's best friend. This little boy has a super cute furry best friend just waiting to play with him. At Lynn Quinlivan Photography, we believe that pets a a part of the family and we love to include them in our imagery. I mean how cute is that little guy giving this precious babe kisses! Too cute!!!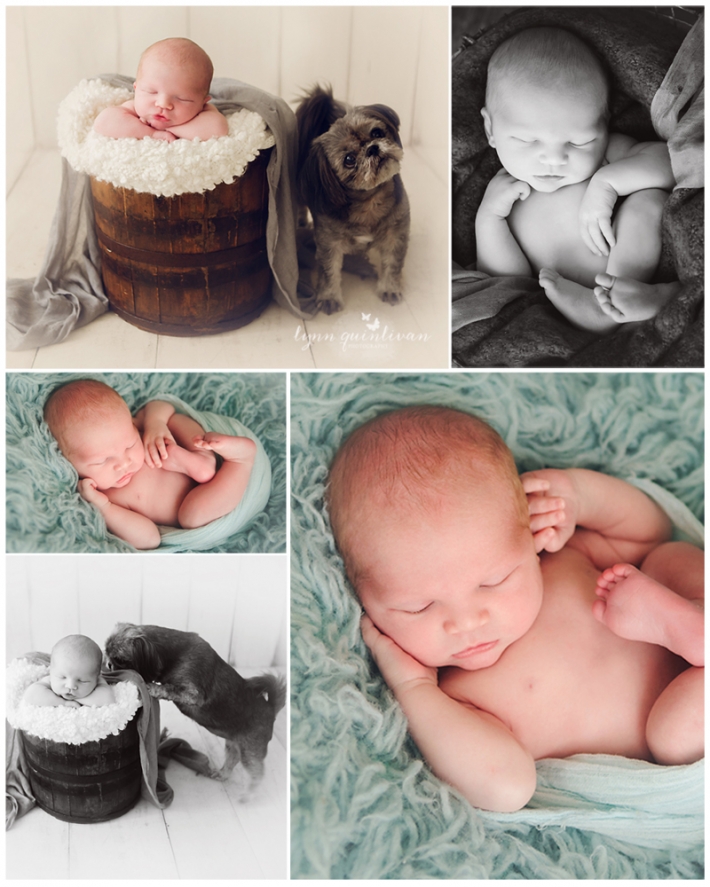 In addition to pets, another way to make a newborn session more personal is to bring props from home. Items that are meaningful to you and your family. This couple chose to include a bunch of sports equipment in honor of their love for team sports! How cute is this little athlete in the making!? Sooo cute!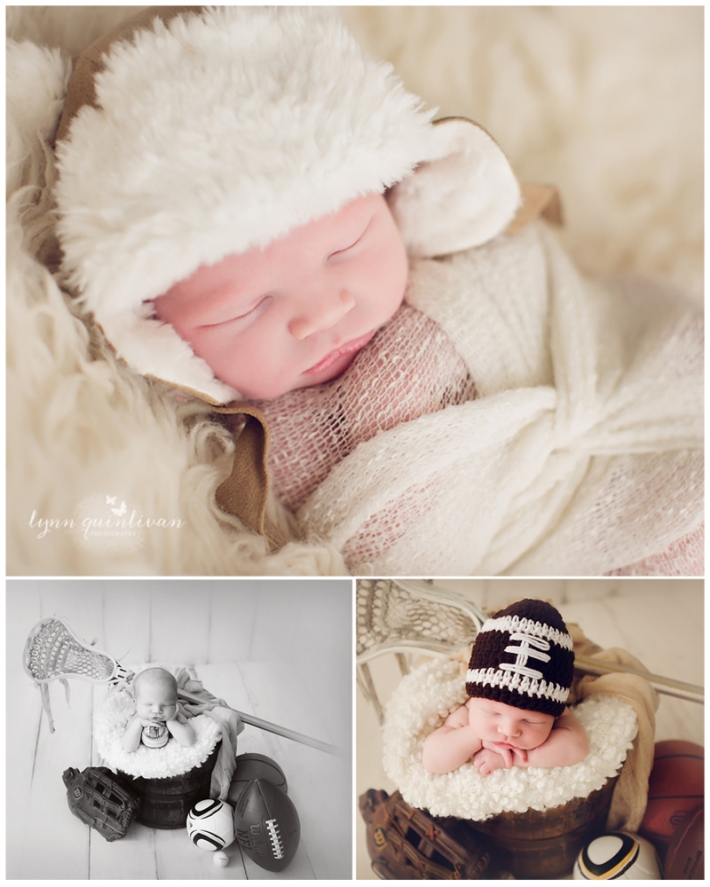 New England Baby Photographer
Lynn Quinlivan is a high end New England Baby Photographer with a natural light studio located in Millbury Massachusetts. Lynn and her team are highly trained and fully versed on a multitude of poses and set ups to make your baby's session unique. Sessions are typically scheduled within the first 14 days of life. This is truly the best time to capture the perfect little details that make your special newborn one of a kind. Babies grow and change so quickly that you will definitely want to remember these important moments. Print the images large and hang them in your home, make a collage including a bunch of imagery, or order a custom lay flat album to showcase your session in the studio. All are great ways to make these precious moments last a lifetime. If you are expecting a little one soon please let us know about it! Email us at info@lynnquinlivan.com to add your upcoming due date to our calendar. Click here to view our Newborn gallery.