We were incredibly excited for this session as we knew the Mama's style was classic vintage! Our studio is full of pale wraps and lace throws. The perfect accessories for a Massachusetts Vintage Newborn Photography session! This little lady in lace was nothing short of perfection…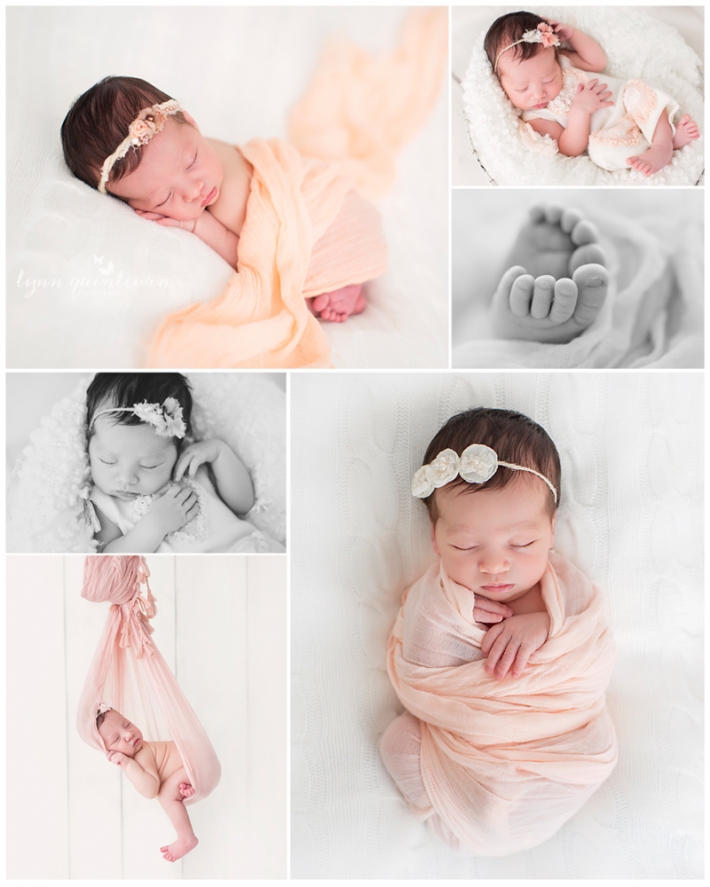 Loving the muted colors and perfect little details that make these images timeless! And this little one is a beauty glowing under the gorgeous natural light in our studio!



Looks like this little one likes lace as much as her mama does! She is even flashed us a little grin in this photo on the top left!
At Lynn Quinlivan Photography, we offer two types of newborn sessions and this type happens to be one of our Petite Newborn Sessions. Petite sessions focus solely on the newborn and include a series of different poses as well as details such as finger and toes, and lips, look at her lips…. LOVE!!!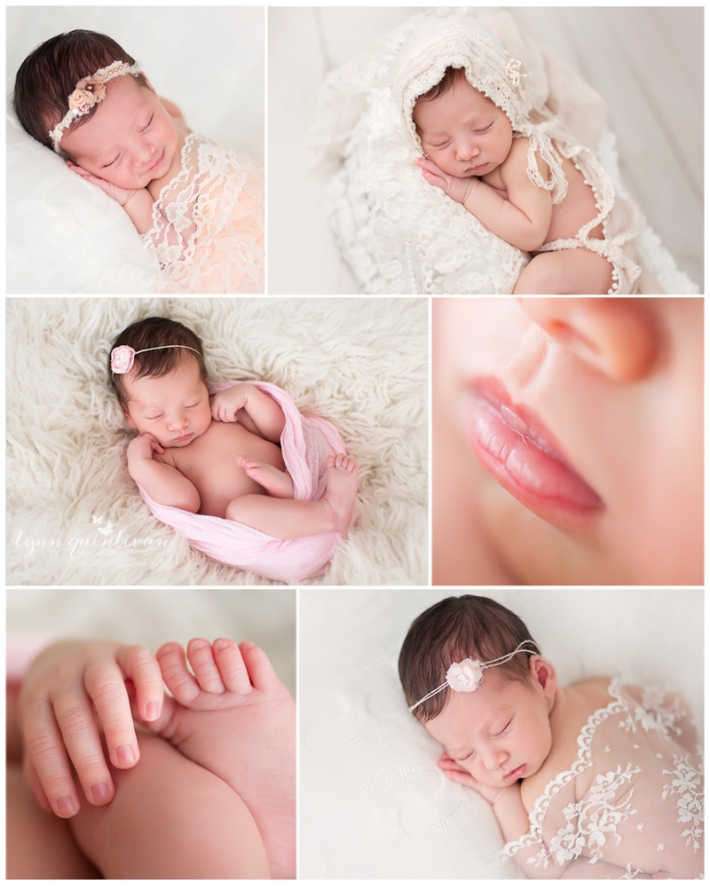 Massachusetts Vintage Newborn Photography
Lynn Quinlivan is a Millbury based photographer known for her timeless style. Massachusetts Vintage Newborn Photography sessions are amongst her most popular. Lynn and her team work hard to make sure their clients are 100% happy with every aspect of their session. From the customer service when booking, to the time spent in front of the camera, to outcome of the online gallery… customer satisfaction is always top priority. Newborn sessions are Lynn's favorite sessions to shoot. Babies grow so quickly, they will only be this tiny and brand new for a short time, let Lynn photograph these moments and turn them into beautiful pieces of art for you. Pieces of art that you can display in your family home and cherish forever. Do you have a little bun in the oven? If so, contact us and we will happily send you some more information on both types of Newborn Sessions. Click here to view our Newborn gallery.