This birthday boy loved the big bright balloons! He was all smiles in his Mickey shirt and bow tie!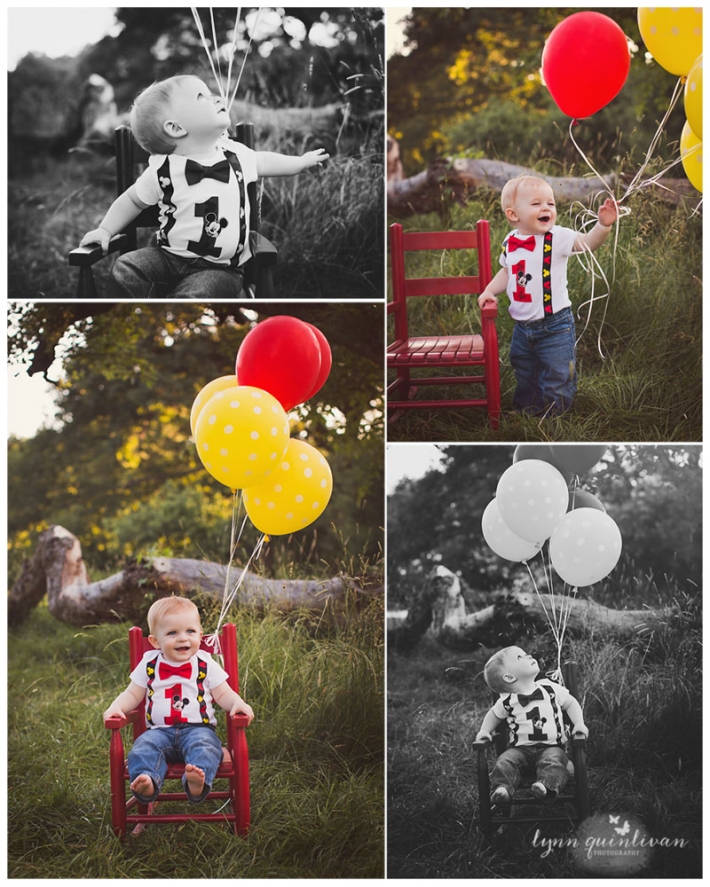 And then he had a blast with his big brother devouring some tasty watermelon. These boys are more than brothers, they are buddies too! Siblings make the best friends!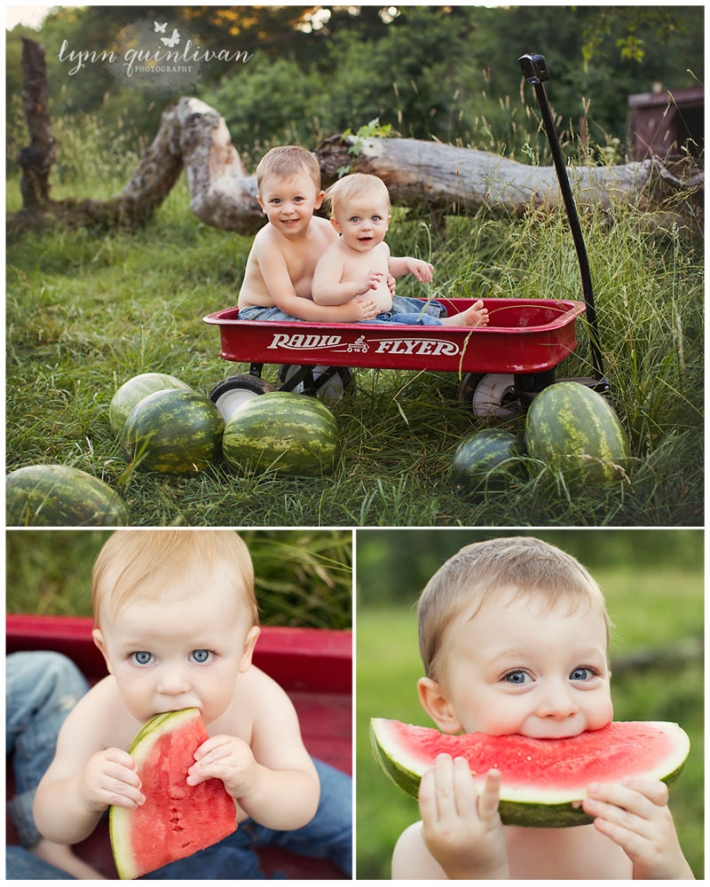 All these watermelon photos are making me so hungry! Yum! Yum! We were so happy and proud to be the Massachusetts Outdoor Children Photographer for this special family! We can't wait to watch these boys grow up and continue photographing them!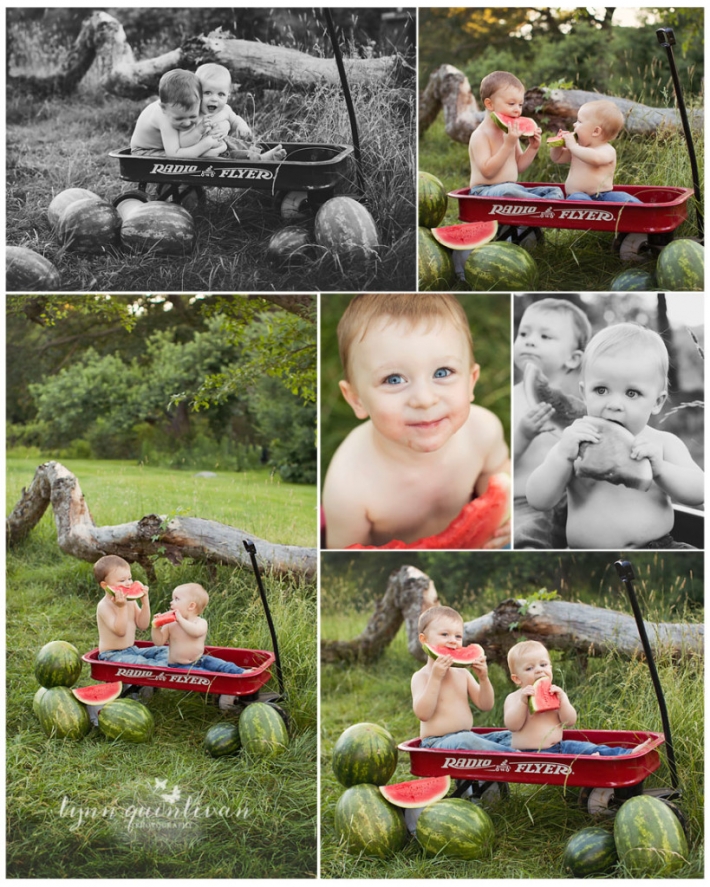 Massachusetts Outdoor Children Photographer
Lynn Quinlivan is a well know Massachusetts Outdoor Children Photographer located in Millbury MA. Lynn and her team flawlessly use the gorgeous natural light in the most perfect way to capture raw emotion with a soft timeless feel. The style of her large portfolio of work is ethereal, airy and emotional. Your children grow up so quickly, it's important to make these fleeting moments of their childhood last! Lynn will make sure to create gorgeous pieces of art out of these moments for you. Make them last! Photographing the love and emotion that is shared between family members is why Lynn chose photography as her career, it is her true passion! If you would like to book Lynn Quinlivan as your Massachusetts Outdoor Children Photographer, contact us and we'll be glad to send you more information. Click here to view additional information on children's sessions and our children portfolio.