We were so happy to meet this family of four last month! This little Prince Charming even came with a crown! Too cute! Baby "W" loved being swaddled up snug as a bug, he even flashed us a little smile during his Massachusetts newborn boy photography session. So precious!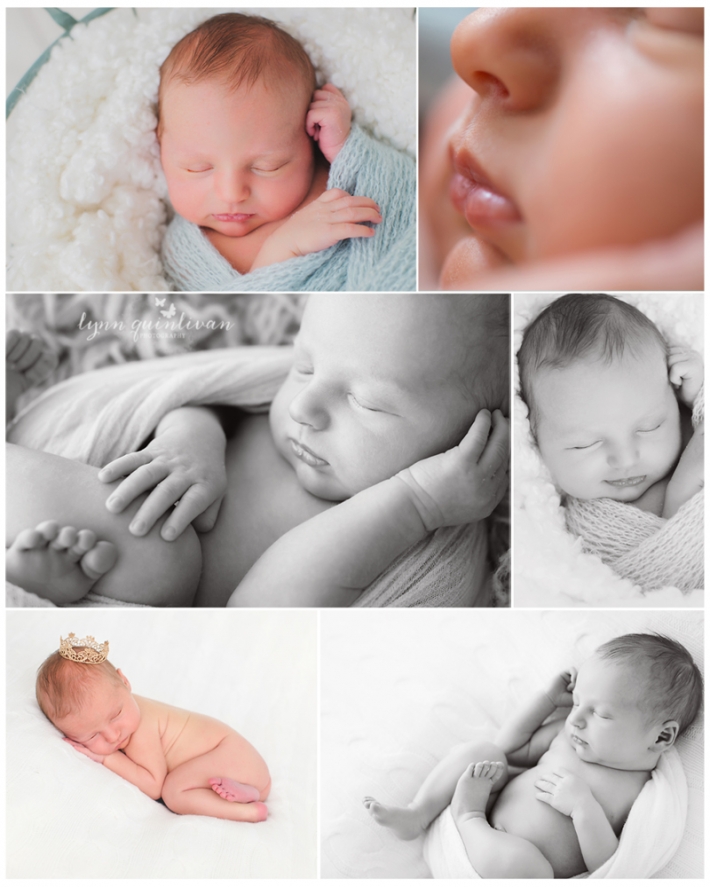 Capturing a family shot at this age can be challenging but we got it. Little B was very excited to be a big brother but not super excited about the camera. But don't worry, with some silliness we got him giggling! This family was in complete awe of their newest addition. What a happy time full of love, happiness, and…..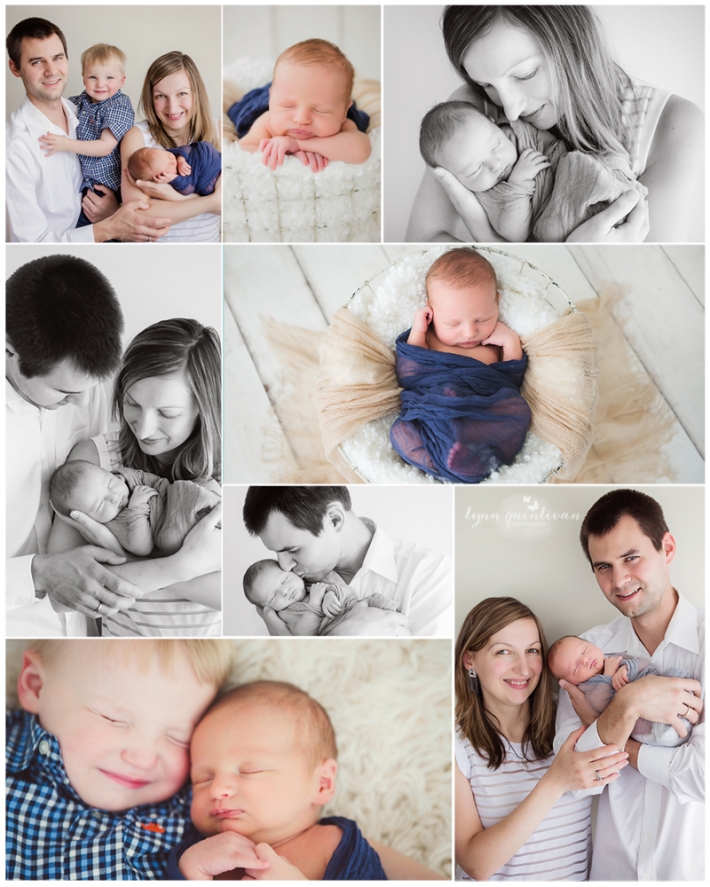 …tears! Being a big brother is hard work!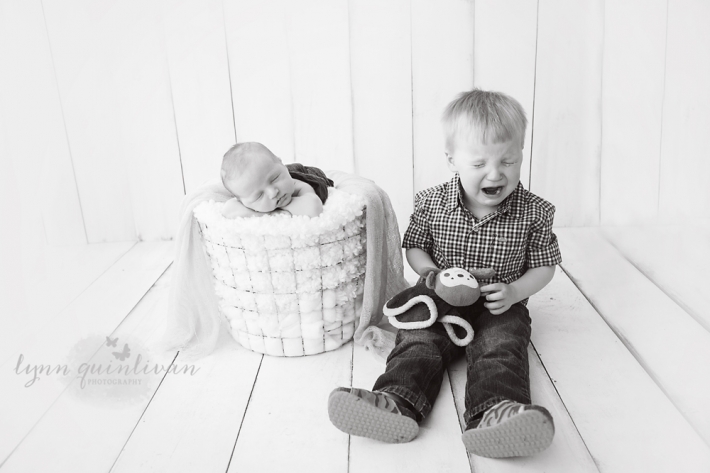 Massachusetts Newborn Boy Photography
Lynn Quinlivan Photography is a natural light photography studio located in Central Ma. Lynn Quinlivan is the owner and photographer who specializes in Newborn, Children and Family sessions. Lynn and her staff adore babies and love working with brand new love bugs! She is very experienced in posing infants safely as well as posing parents in a flattery light. Details are very important in this type of session. Your little baby is going to begin to grow rapidly right before your eyes. Lynn strives to capture all your little one's perfect details as they will never been this tiny and new again. Another focus in these sessions is the interactions between family members. Whispers… snuggles…loving gazes… giggles… she captures it all and turns it into beautiful art work. Are you pregnant and in search of a newborn photographer? If so, look no further! Contact us to get your due date on our calendar. We would love to hear from you! Click here get some more information regarding the different options for Newborn Sessions as well as to see our Newborn gallery.