Would you look at this gorgeous girl? Looking simply precious in purple! Love her in this hat! We are so lucky to have such a wide selection of newborn hats and headbands! You are sure to find something you love in our studio! This new Mama was head over heels with her images!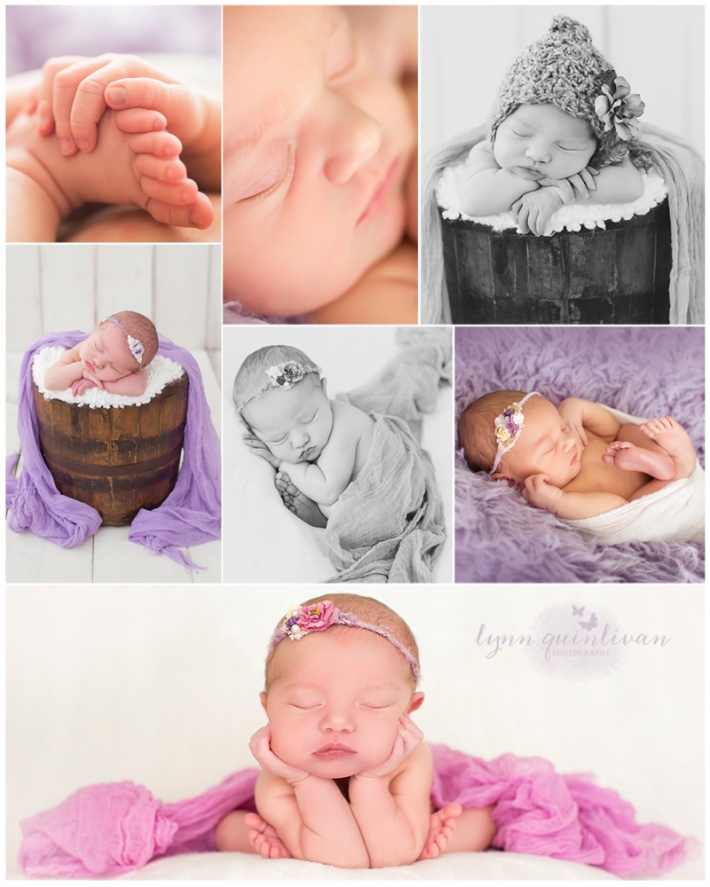 Can't get over how gorgeous she is in lace! Lynn's style is timeless, as you can see in these images of this tiny little bundle. Sunflowers are in season and we love using fresh flowers in our sessions! LOVE! LOVE! LOVE this image!!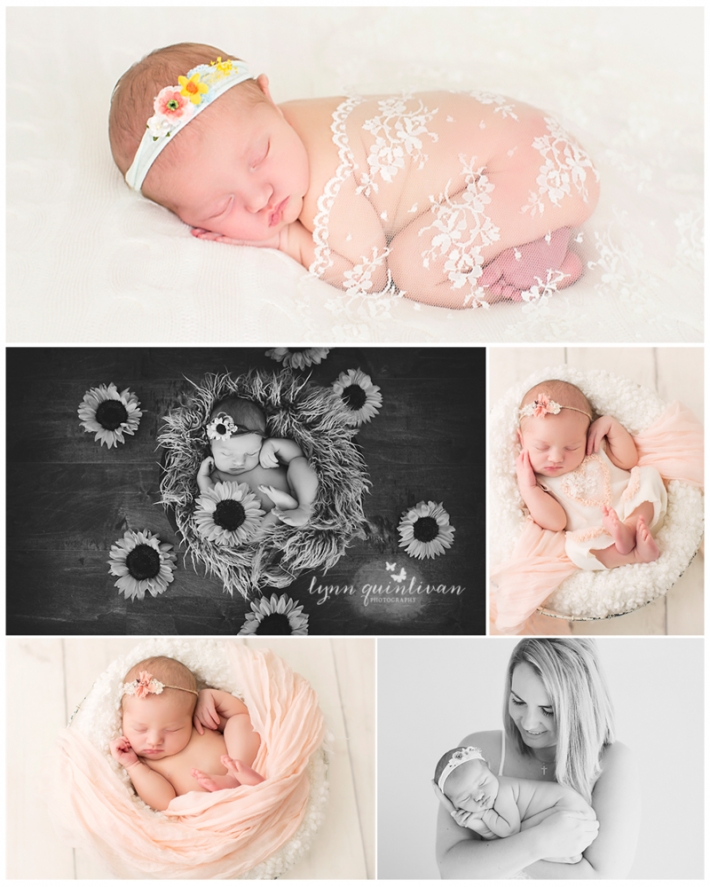 Pretty in pink right here! So many ruffles! Looks perfect with her smooth rosy skin! And of course the images with new Mama always get me every time! So much love in these photos! This is such a special time in life, it just needs to be cherished and photographed! Massachusetts Newborn Baby Photos are some of the most important photos that we take here at Lynn Quinlivan Photography. Your little ones will never be this small and brand new again. These are images that this family will have to look back on lovingly forever.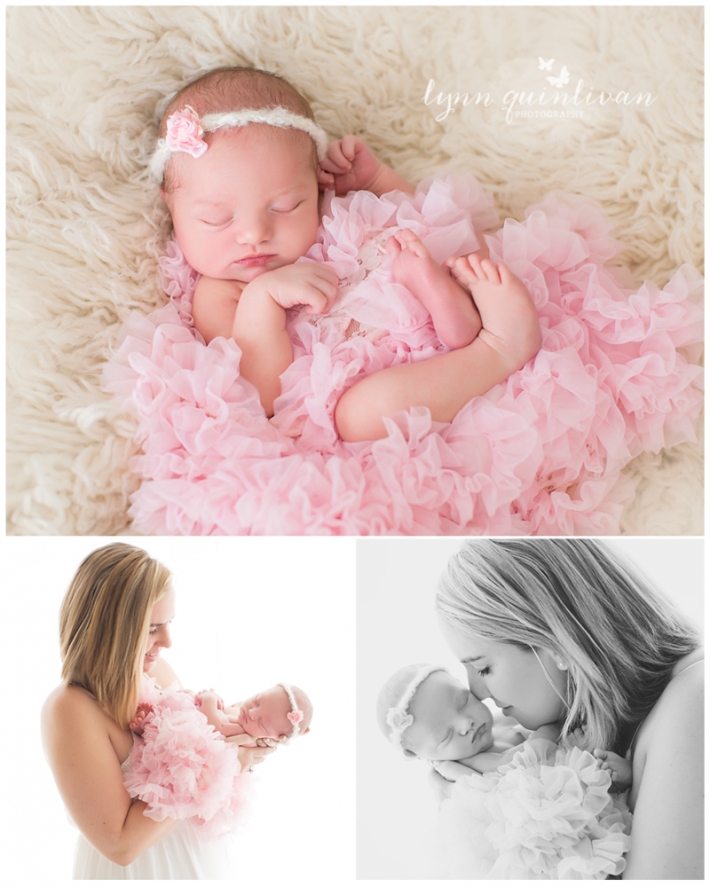 Massachusetts Newborn Baby Photos
Lynn Quinlivan Photography is a natural light photography studio that loves taking Massachusetts Newborn Baby Photos. Located in Millbury MA, the studio is full of beautiful natural light. Newborns grow and change so quickly so its so important to capture these fleeting moments and tiny details while you can. Lynn and her team work together to make every client extremely happy. Photography is Lynn's passion and that is clear in her work. And newborns are her favorite sessions to do. She loves sharing this special time with new parents. She would love to add your due date to our calendar to reserve you a date in our studio. Contact us to get more information on the different types of newborn packages that we offer. Click here to check out our Newborn gallery.