Two boys are better than one… Look at these studs! Gotta love twins! Double the fun, that is for sure! This adorable duo had us laughing all session! Their smiles and giggles were endless and we couldn't help but join in on all the fun! Love how handsome they are looking in their little collared shirts, like little gentlemen!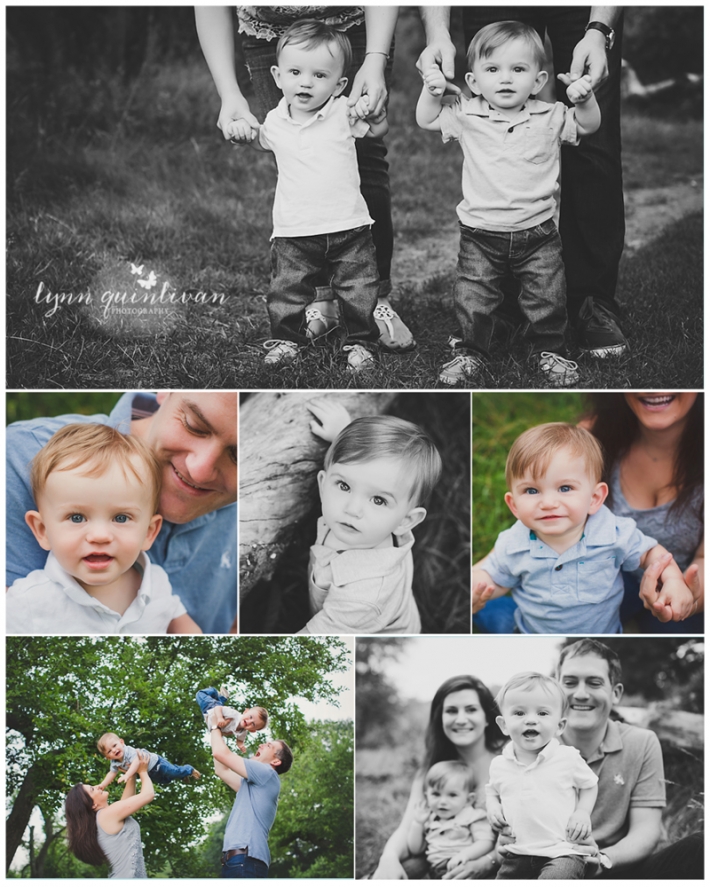 We have been lucky enough to work with this family numerous times in the last year! We remember when these little dudes were teeny tiny newborns in our studio. And we have greatly enjoyed every session with them. We can't wait to schedule even more Massachusetts multiples photography sessions with them in the future! We really enjoy watching our little clients grow!


Massachusetts Multiples Photography
Lynn Quinlivan Photography is a well known studio, located in Central MA, that specializes in Massachusetts multiples photography sessions. Lynn and her team love working outside in the warmer months. Scheduling sessions like this one is something they truly enjoy. Working with your little ones is the best job ever! Lynn has acquired many props and accessories over the years that can add the best finishing touches to your images. Her and her team love posing families in comfortable positions in the natural light. Capturing natural reactions between one another is Lynn's favorite. So the more comfortable you are during the session the better! We would love to work with you and your family some day! Let us know if you are interested in a session like this one, or any other type of session we offer! Contact us for more details today. Click here to see some more info on family sessions as well as check out our family portfolio.