A couple months ago we were lucky enough to photograph this little 18 month old doll face and her Mommy! The two of them were so cute during their session! There was lots of cuddles and tons of giggles! And would you check out the long eye lashes on the little lady?!  So gorgeous!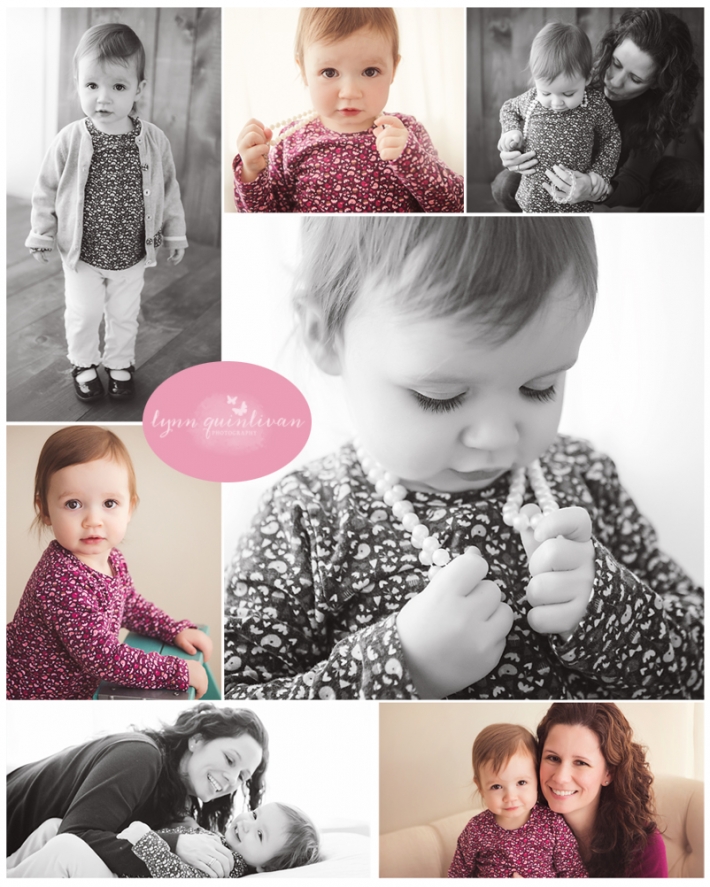 The bond that a mother and child share is definitely a priceless one! We love capturing the love between family members, that's why Massachusetts mommy and me photo sessions are amongst our faves! How cute is she clinging to Mommy's leg! Our little ones won't be this small and cuddly forever, let's make the memories last together with some beautiful photos!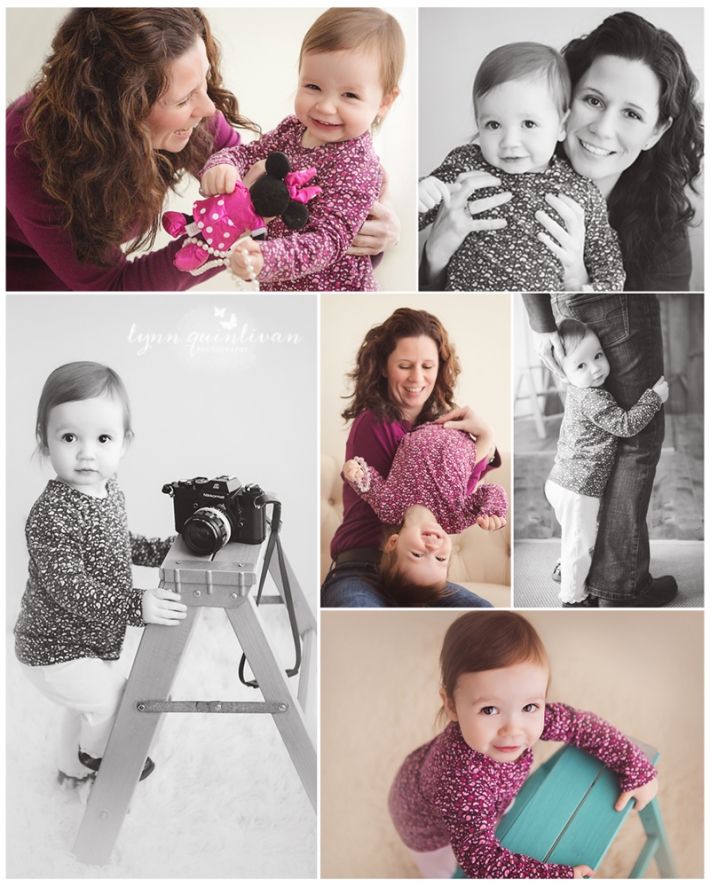 Massachusetts Mommy and Me Photos
Lynn Quinlivan is a skilled natural light photographer with a studio located in Millbury, MA. Lynn's speciality is capturing the love that people share in timeless photos. She schedules all kinds of sessions ranging from outdoor family shots to intimate studio photography, like these mommy and me photos. Lynn is also a mother, so she knows this special bond that you and your child share very well. She is able to make her clients feel comfortable and themselves so that her images are always very natural and light. If you're looking to schedule a photography session like this or you have any questions, please contact us and one of us will happily get back to you right away.