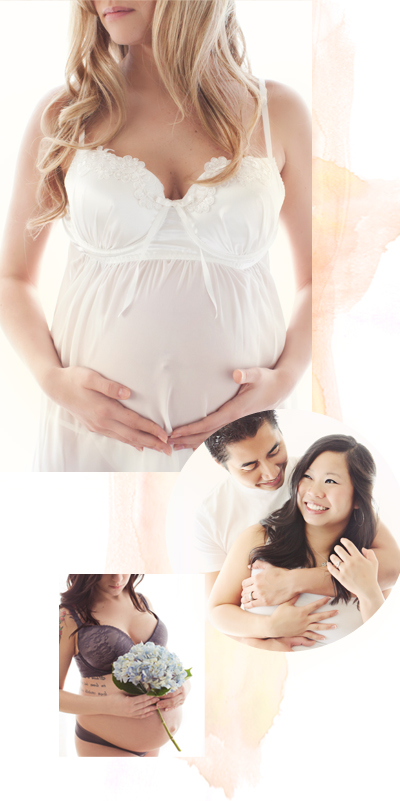 ~ Massachusetts Maternity Photographer ~
Pregnancy is such a special time in a woman's life. The tiny little kicks, your growing baby bump, the excitement of the impending birth of your baby.  All the waiting and then . . . . you have a precious new baby! But now your baby bump is just a memory. Why not document it with flattering maternity photographs? Pregnant women have beautiful curves and with the right photographer, the shoot can be an incredibly enjoyable and uplifting experience.
Maternity Sessions can either be booked in our studio or outdoors. They can be booked with just yourself, or yourself and your partner.
When is the best time to schedule your session?
We recommend scheduling your session between 30-36 weeks. We want your baby bump to be big enough to show that you are pregnant but we don't want it to be too big that you are uncomfortable moving around.
What should I wear?
Should you choose to use Lynn Quinlivan Photography as your Maternity Photographer, Lynn will provide an e-mail or phone consultation to discuss looks and outfits that will best suit the type of maternity session you choose.
We would be honored to document this exciting time in your life! Contact us to book your session.