OMG! Did anyone else just realize that Christmas is in EIGHT DAYS?!?! This year sure has flown by! Our holiday session has been jam packed with Massachusetts Holiday Mini Sessions and we have been dying to share them with you! When I say jam packed I mean it! We completed over TWENTY mini sessions within three days. It was a lot of work but the clients all made it worth it! For the next couple of days I will be sharing with you all some of our favorite images from those sessions! Starting now….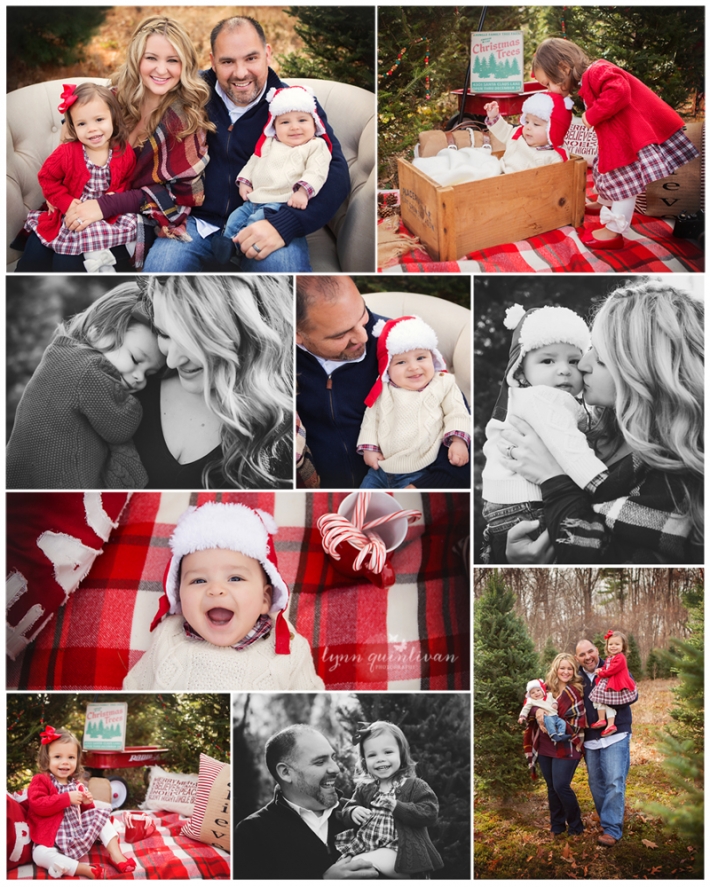 We have been working with this family for years and they are always a blast! Big sister is full of spunk and little brother loves to smile! And as always, Mom's hair looks GORGEOUS, such a BEAUTIFUL family of four!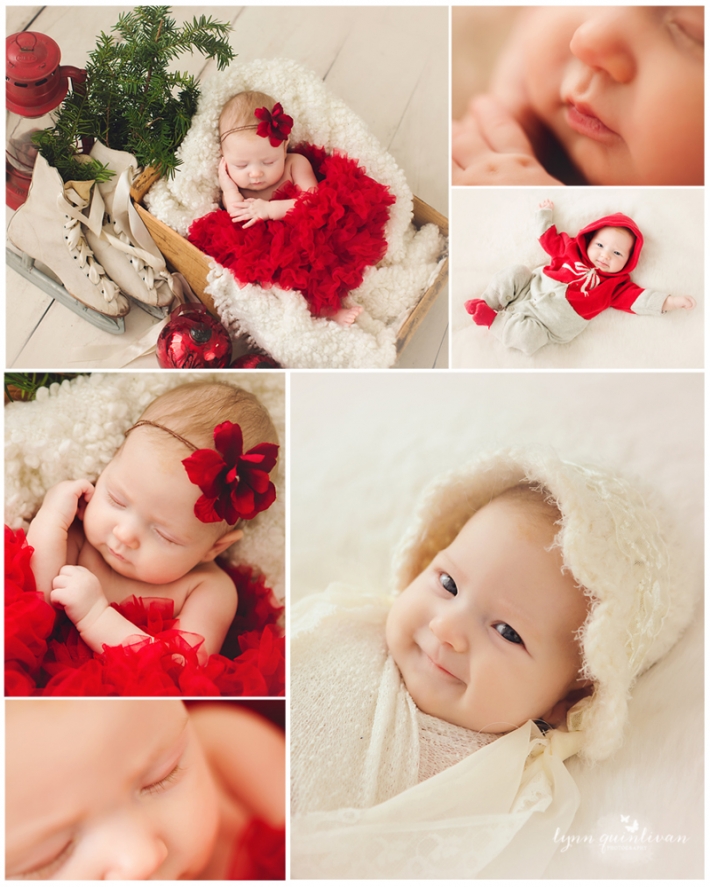 This was our one and only indoor mini session for this special little doll! Doesn't she look so PRECIOUS sleeping in the red tutu?! And when she gave us that bright eyed little smirk….. melted my HEART!!!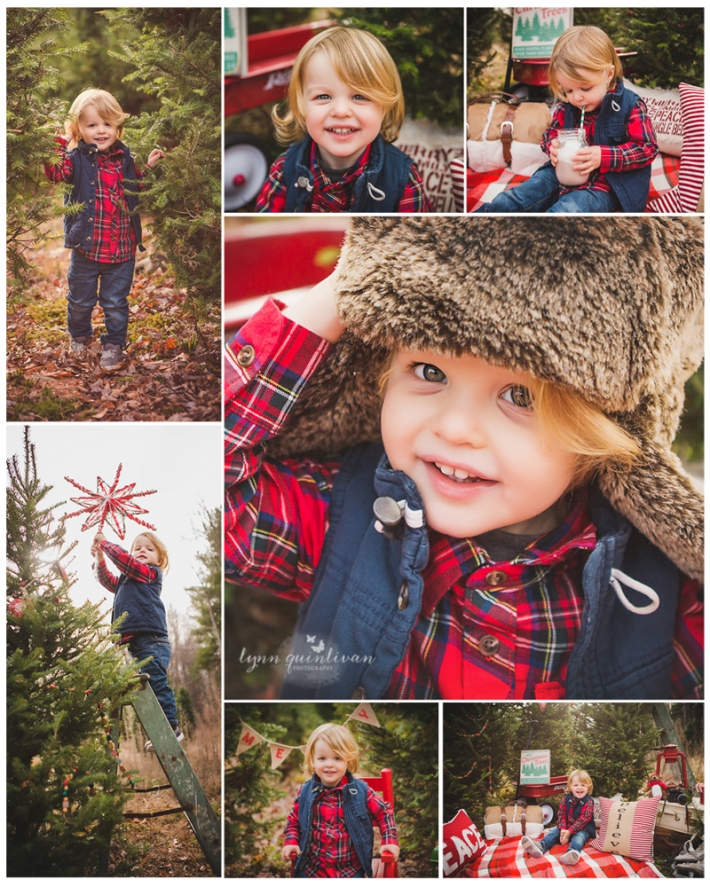 This handsome little dude is part of the Lynn Quinlivan Photography family is was a total GOOFBALL during his session. He spent most of the time laughing and slurping down his hot cocoa, which he said "tasted just like chocolate ice cream!"




And how cute are these cousins!? They were all about the cookies! Yum! Loving the hats on both of them, and that bow tie?! TOO CUTE!!!!




And these two girls are always fun to photograph! Silly sisters that love making each other LAUGH! Exactly what we love to see at a sessions like this. What a great little family! Lots of LOVE!!!
Massachusetts Holiday Mini Sessions
Lynn Quinlivan Photography is a natural light studio located in Millbury MA. For the past two years, Lynn and her team have a completed a number of Massachusetts Holiday Mini Sessions at Duration Tree Farm in Millbury, MA. Sessions are 20 minutes long and include the photographers time, 10 high resolution digital downloads and 25 custom holiday cards. All sessions are done with natural light and unique and creative ideas in mind. Lynn loves creating special scenes for her clients and holiday season is the time to do it! Check back with us next week for more sneak peeks at our holiday mini sessions! Contact us to hear more information about all the different types of sessions that we offer at Lynn Quinlivan Photography.