We recently had a little gentleman in our studio for his Massachusetts first birthday photos and they came out amazing! Can you believe these pictures?! Little "Q" is such a little stud muffin! We photographed him as a newborn last year and his family is scheduled for their annual family session this fall. We love being a part of our clients lives and getting the chance to watch your little ones grow!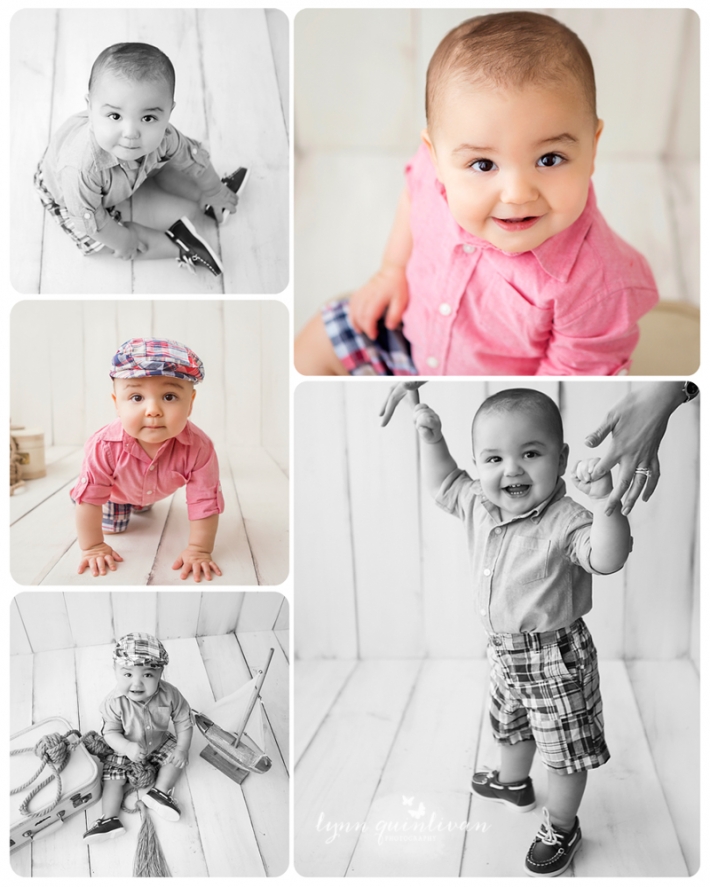 That face! He takes such stunning pictures! We can't wait to see this little ham and his beautiful parents in a couple months!Wait until you see the second half of this session tomorrow….Adorable!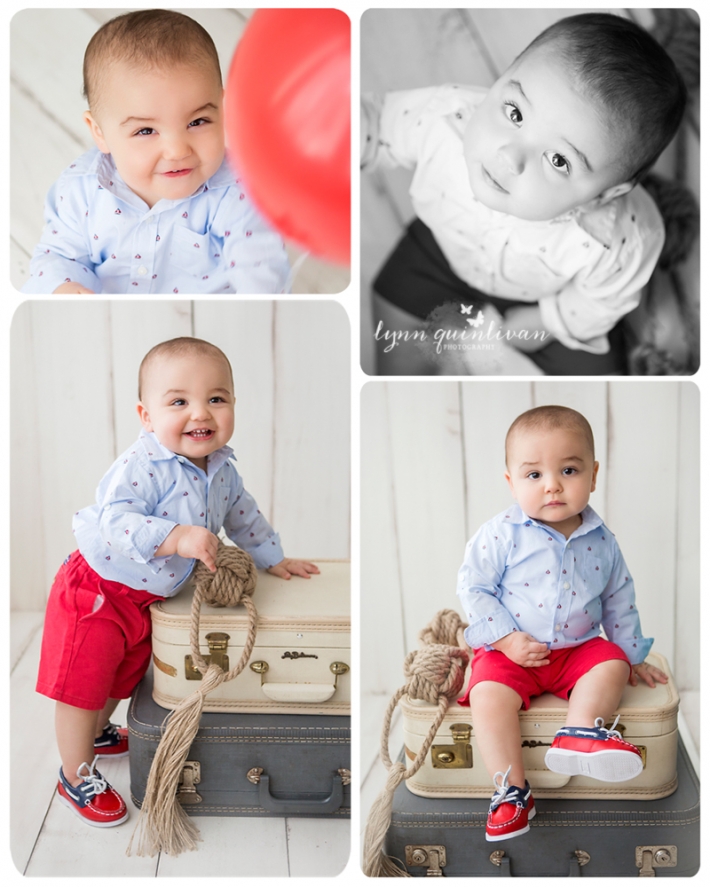 Massachusetts First Birthday Photos
Lynn Quinlivan is a premier photographer located in the Central MA area. She specializes in newborns, families and Massachusetts First Birthday Photos. Her Millbury studio is full of attractive backgrounds and adorable props. She uses the beautiful natural light that pours in the windows, giving her photos a softer look. Her style is very airy, natural and timeless. Lynn, being a mother of two, is great with kids. She is always making them feel instantly comfortable and relaxed. If you're looking to schedule a photography session or would like to ask us a question, please contact us and we will get back to your promptly. Click here to view some more information on children sessions and to view our children portfolio.