Happy belated Valentines Day to all you lovebirds out there! In honor of the romantic holiday we all celebrated yesterday we decided to share some of our Massachusetts Engagement Photography. We spent the day with this gorgeous future Mr. and Mrs. and their adorable pup back in the fall.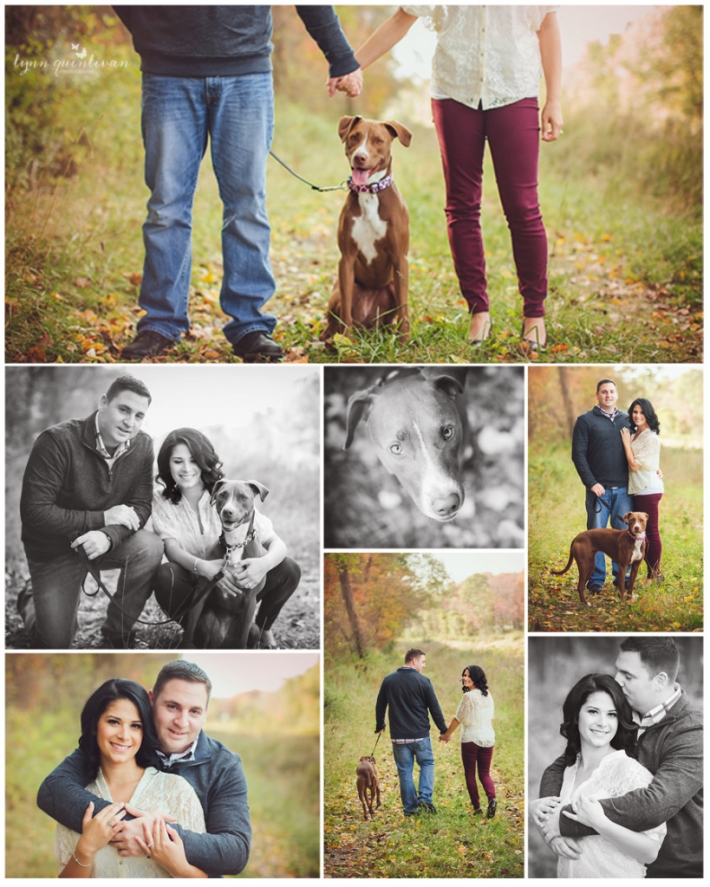 This husband and wife to be were so much fun to spend the afternoon with. Loving the pop of yellow here! So cheerful! They definitely know how to have fun! And we love how they have incorporated their lovable dog into their session. Can we talk about how cute his little paw is on their hands?! And how perfect is her ring?!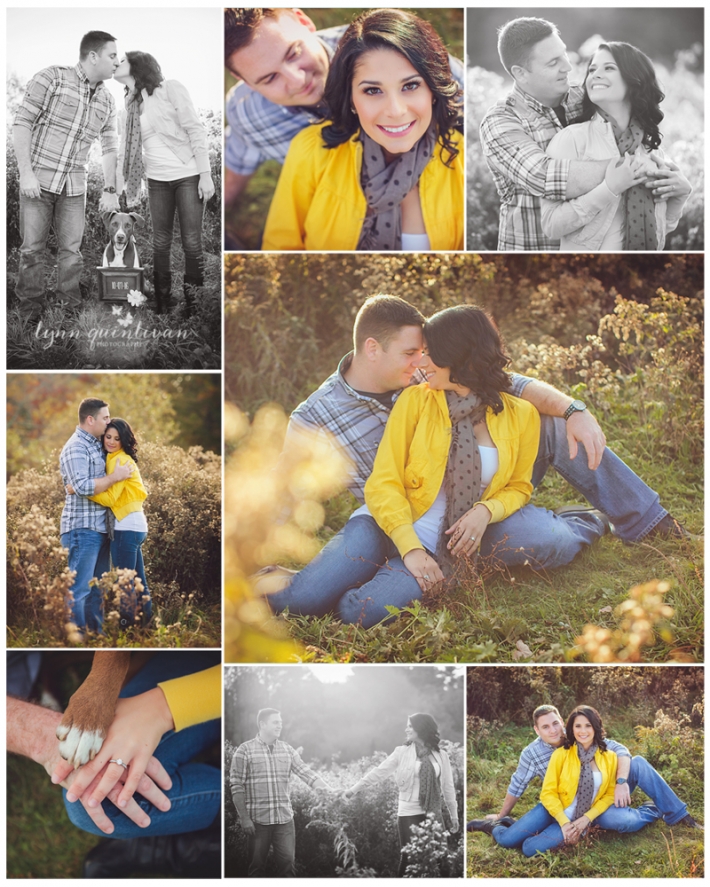 These images are seriously stunning. There is clearly so much love cheered between these two. We can not wait to see how they look on their wedding day!! She is going to be such a beautiful bride and he a handsome groom! Here's to LOVE!!!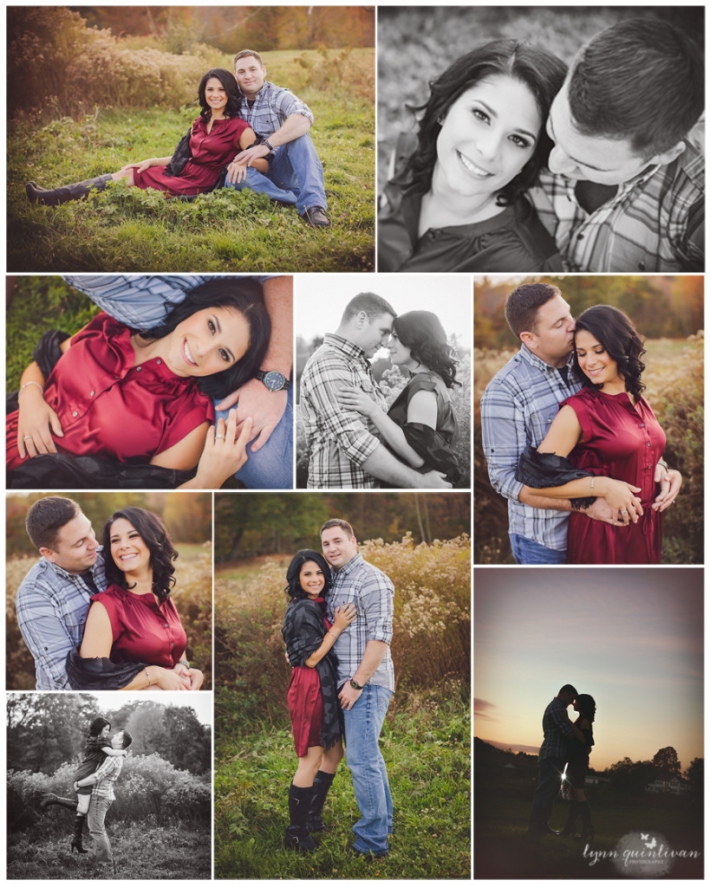 Massachusetts Engagement Photography
Lynn Quinlivan is a highly sought after natural light photographer. She is known for her creative and love filled Massachusetts Engagement Photography. Lynn loves to capture love in it's truest form. She always makes her clients feel comfortable to be themselves so that she is able to photograph honest moments of affection. Lynn and her team then turn those moments into timeless images that you can hold close to your heart forever. Did you recently propose? Or are you the one who just said "YES!"? Let us know about it! We would love to work with you and your special someone! Email us at info@lynnquinlivan.com to find out more information on the different types of sessions we offer. We can't wait to here from you soon!