Oh my cuteness! I can't get over this little one! She just turned one and scheduled a Massachusetts Childrens Petite Photo Session. She was all dolled up from head to toe in her tutu and sequin jean jacket vest! Adorable! And the oversized flow in her hair… perfection!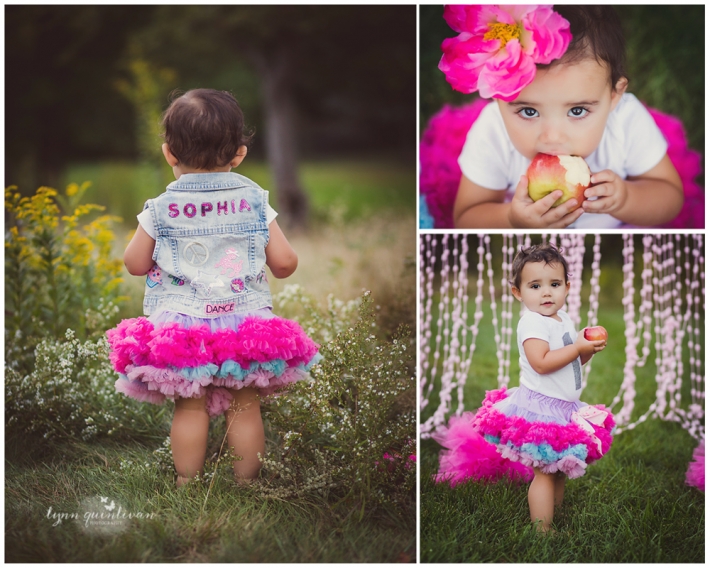 We chased her around the meadow of tall grass while she tasted apples and modeled her cool duds. This beauty was a little shy but gorgeous. I mean, look at those luscious lashes! B-E-A-U-T-I-F-U-L!!!!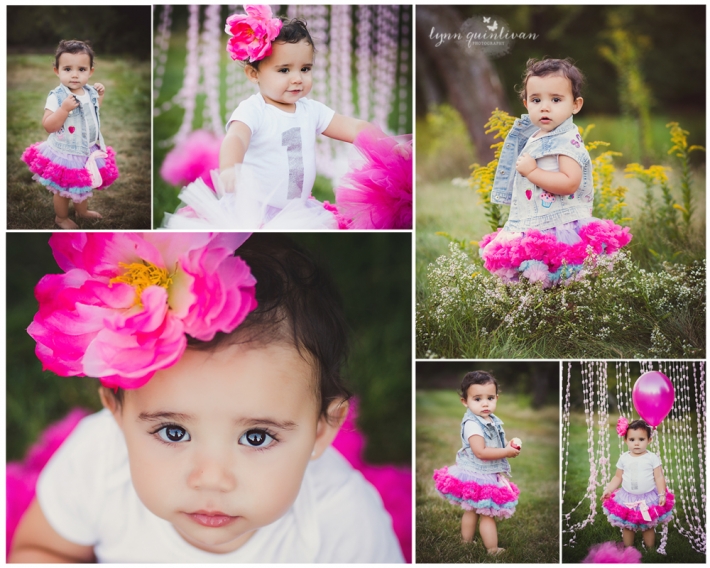 Massachusetts Childrens Petite Photo Session
Lynn Quinlivan is a local natural light photographer who loves creating fun scenes for Massachusetts Childrens Petite Photo Sessions. Making your youngsters feel extra special is what Lynn and her team do best. Lynn is a mom herself so making your children feel welcome and happy comes natural to her. Her style is fun and creative, she is always looking for new ideas to make unique photos of children. Let us know if you would like to schedule a signature or a petite session like this one for your child! Contact us to discuss scheduling and pricing. Click here to view some more information on children photo sessions and to check out our children portfolio.