This little one year old was as sweet as her birthday cake! I love the girly color scheme of this set and how perfect is her little crown?! What an adorable little birthday princess!!! This Massachusetts Cake Smash was completely customized to this little lady! The session includes a unique custom made background as well as a matching cake that is both beautiful in appearance and delicious in taste! Yum!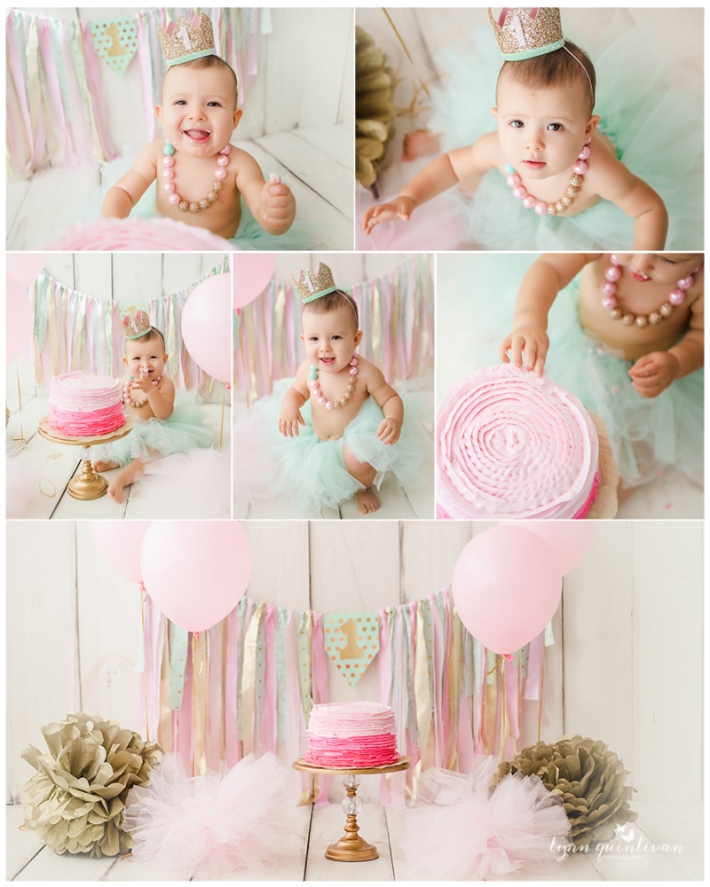 We were all sweet giggles and sugary smiles in the studio on this great day! The little lady kept us all laughing while she had no problem at all digging right into that tasty birthday treat! I don't know about you guys but seeing the fun she had puts a big smile on my face…. and makes me have a craving for birthday cake!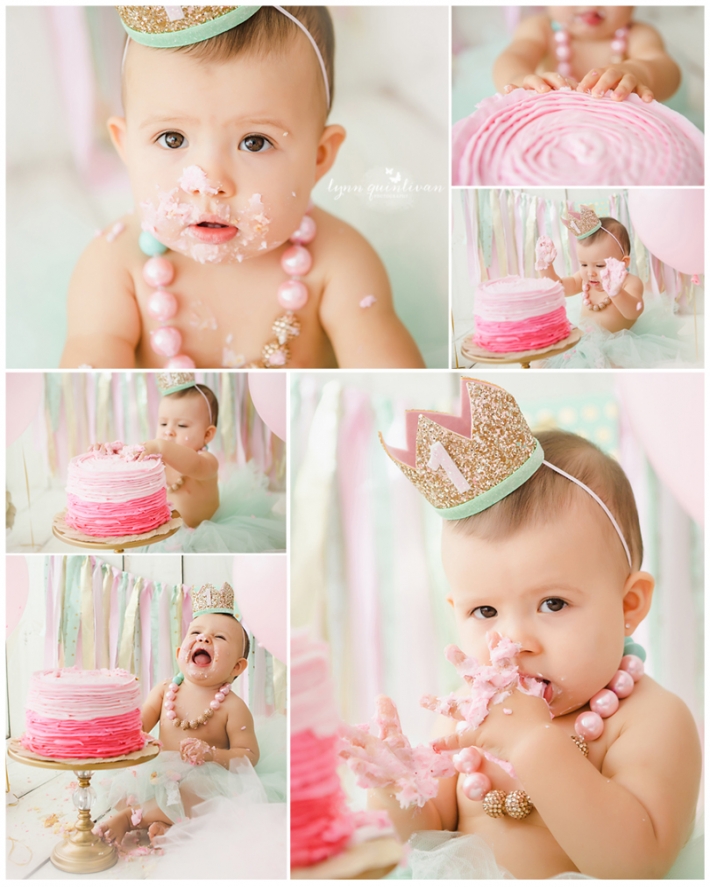 This doll face was not afraid to get her hands dirty…. or her face… or her feet! Ha! How does cake end up in between your toes you ask? When you are having a blast at your first birthday photo session, that's how!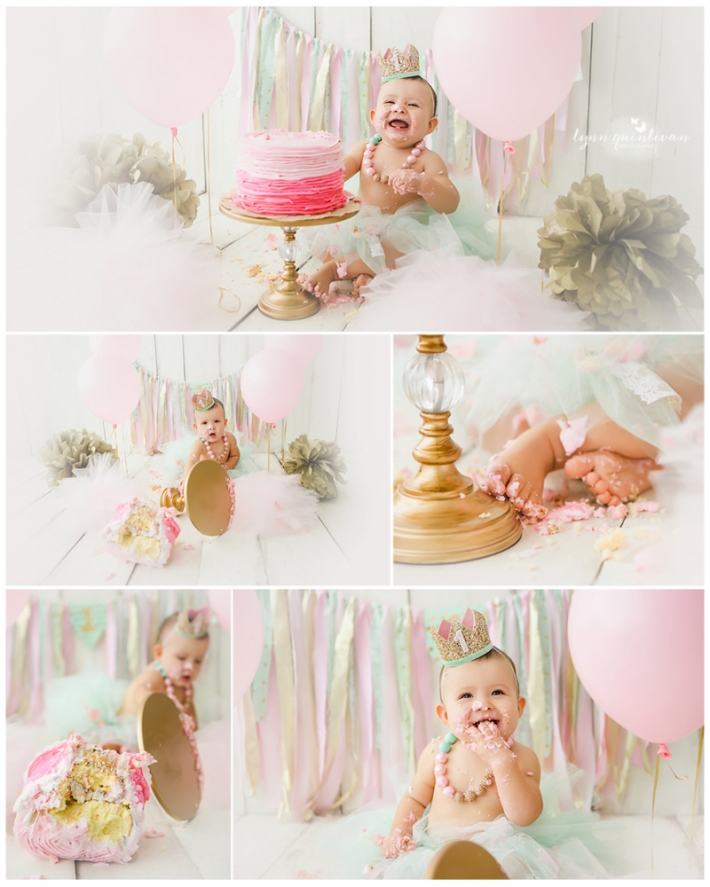 Massachusetts Cake Smash
Lynn Quinlivan is a natural light photographer located in Millbury Ma. Her Massachusetts Cake Smash Sessions are completed with a light, airy and timeless style. Each session is completely customized to your liking. Do you have a special birthday theme or color scheme in mind? Perfect, we can make it happen! And if not we can help you pick one! At Lynn Quinlivan Photography, we have customized sessions like this for all themes and ages. Cake smash aren't only for one year olds. Everyone loves cake after all! These sessions are held in our natural light studio on Elm Street in Millbury. Come in and let us make your child's birthday dreams come true! Contact us at info@lynnquinlivan.com if one or more of your little ones has a special birthday coming up. We would love to celebrate with your family! Click here to check out our children's portfolio.