Is there anything cuter than a sweet sleeping newborn? Include her furry friend and you have got EXTREME CUTENESS OVERLOAD! Loving this girl and her pup during their Mass Signature Newborn Photo Session! They already have such a special bond and what a great way to capture it in an image or two forever.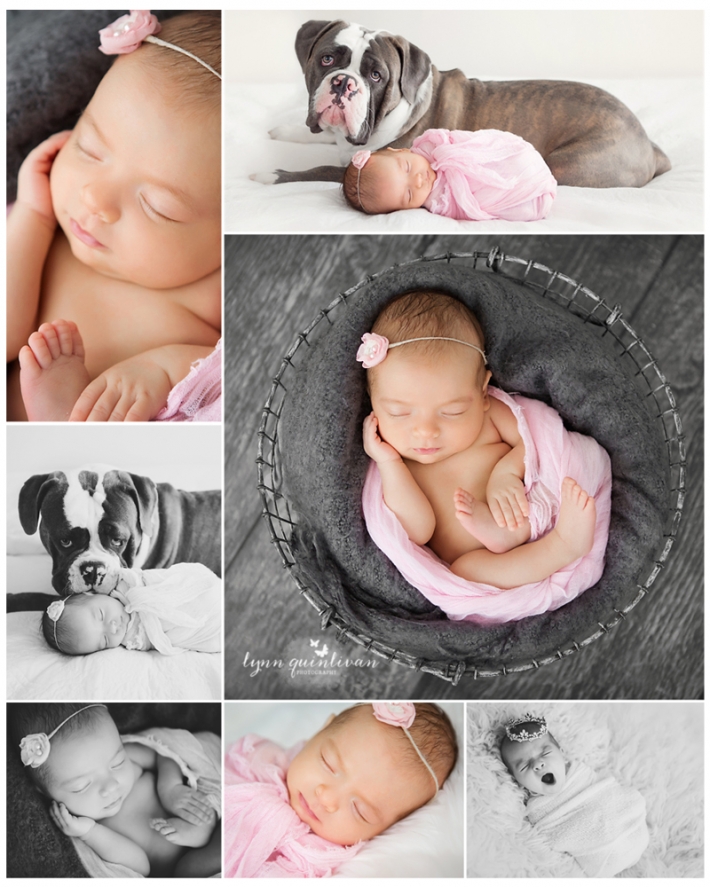 This precious babe was such a delight in our Millbury studio. She slept through most of hr session, flashed us a couple smiles and even opened her pretty eyes for a moment of alertness with her loving Mama and Dada. So many great kisses photographed during this session. Loving family moments to cherish forever.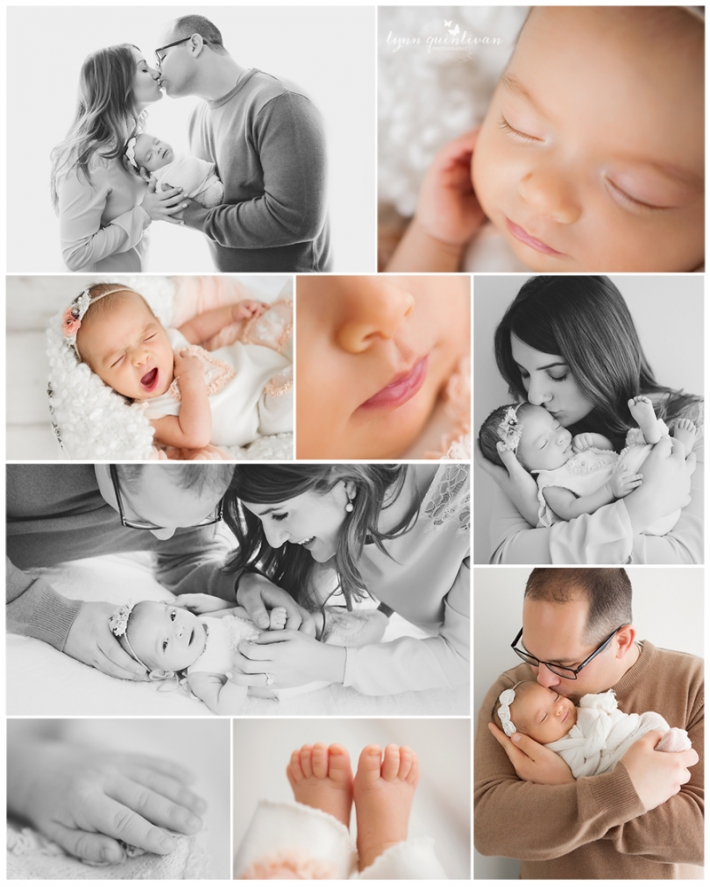 OMG. Those toes! Seriously?! I could eat those feet right up! Too stinking cute! I love the overall peach color scheme of these family images. Such a feminine and classic look! One of my favorite images from this session is the one with Mama gazing down at her beautiful baby. She is in complete awe of this amazing little being she has helped to create. At Lynn Quinlivan Photography, we offer both Petite and Signature Newborn Sessions but we always highly suggest the Signature session. We feel as though it is very important to include Mama, Dada, and any siblings and/or fury families as it is such a special time in everyone's lives.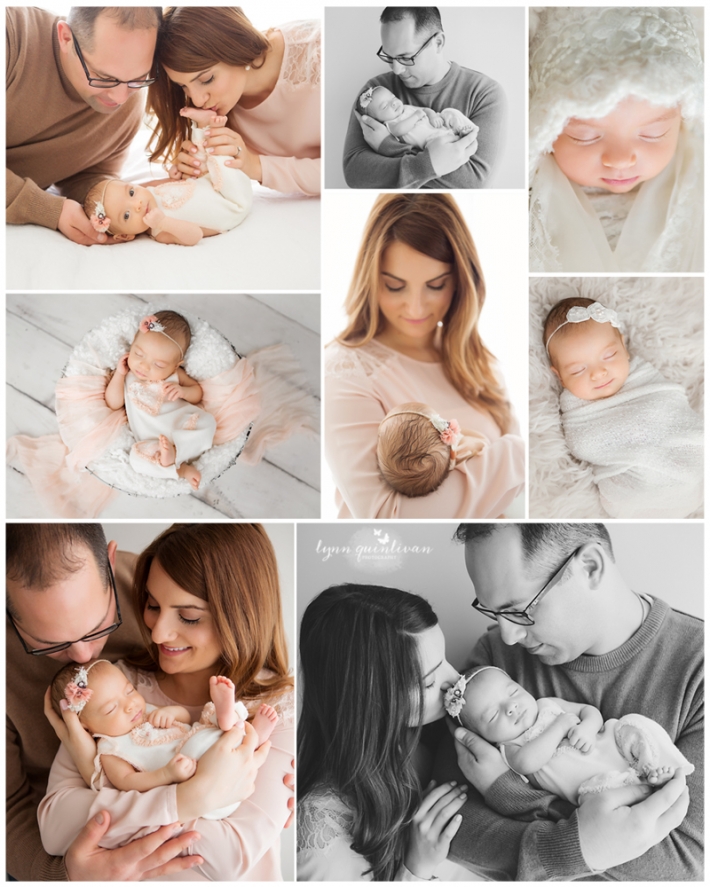 Mass Signature Newborn Photo Session
Lynn Quinlivan is an established photographer who is known for her Mass Signature Newborn Photo Sessions. Lynn works in only the finest natural light which lends a gorgeous timeless glow to all of her imagery. Her studio is located in the heart of Millbury Ma. Lynn and her team focus on the perfect little details that make your special newborn baby unique. Also included in newborn sessions is a number of different adorable set ups with baskets, bins, wraps, laces, hats and headbands. The studio is fully stocked with tons of great accessories and props to make your session stand out. Lynn's favorite moments during Signature Newborn sessions are the loving interactions between parents and their newest bundle of joy. She simply loves LOVE. Would you like to share your love with Lynn Quinlivan Photography? Tell us about it! Contact us at info@lynnquinlivan.com to add your due date to our calendar to reserve a spot for your newborn. We will gladly send you some more information on both types of Newborn Sessions. Click here to view our Newborn gallery.