How sweet is this bashful birthday girl?! Looking like a pretty pretty princess in her adorable outfit! We can't believe she is already one years old and ready for a Mass Cake Smash Photo Session! It feels like we were just photographing her for her newborn session! Time sure does fly!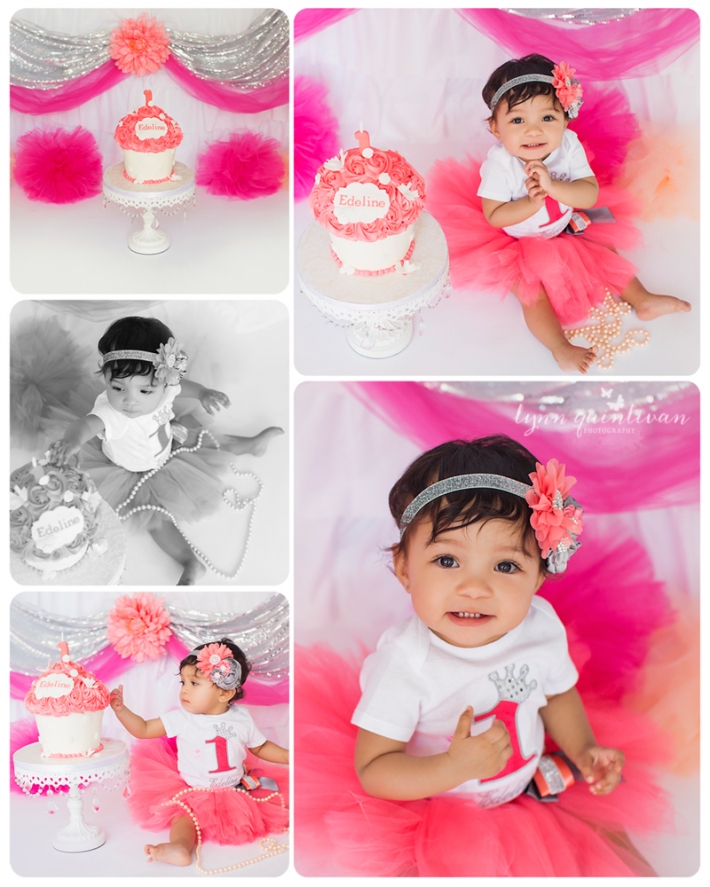 She was just hilarious with her cake! Very cautious at first but then not afraid to get some of that sweet frosting on her cute little face! You'll have to wait until tomorrow to see the rest of this great session! The second half was with her gorgeous mom and handsome dad outside! Until then…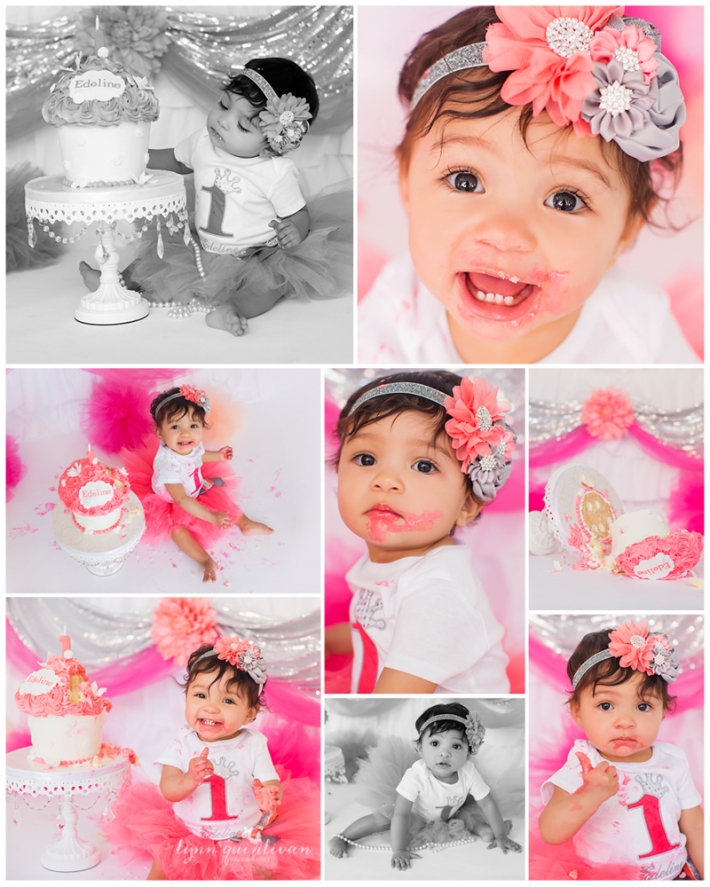 Mass Cake Smash
Lynn Quinlivan Photography is a natural light studio located in Millbury, Ma. Lynn specializes in Newborns, Families and Mass Cake Smash Sessions. She loves making little ones laugh! Lynn and her team are highly trained in natural lighting as well as creative posing and set ups. Cake Smash sessions come with custom back grounds created to match your child's outfit and/or birthday theme. Lynn Quinlivan Photography LOVES these types of sessions. Anything to make your little one feel super special on their birthday! Does your little one have milestone birthday around the corner? Tell us about it! Contact us here to schedule a customized cake smash session like this one! Click here to view some more information on children sessions and to view our children portfolio.