We were lucky enough to work with these two beauties again! Their newborn session doesn't even seem that long ago, but somehow these little ladies are already one and here they are back in our studio for more fun! And what fun we had! We completed their MA Twin First Birthday Photo Session a couple months ago and we can't wait to share it with you all! First we started with some cute individual and adorable family shots…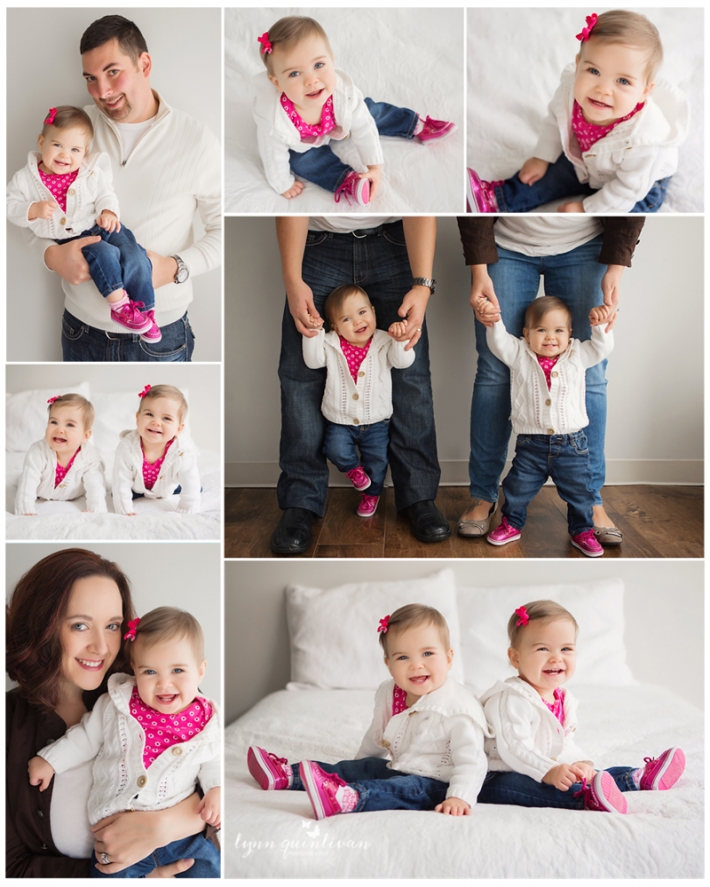 I love this image right above of these two pretty little ladies sitting on our bed, giggling away! And here they are looking super cute in these peach lace dresses for more family time fun!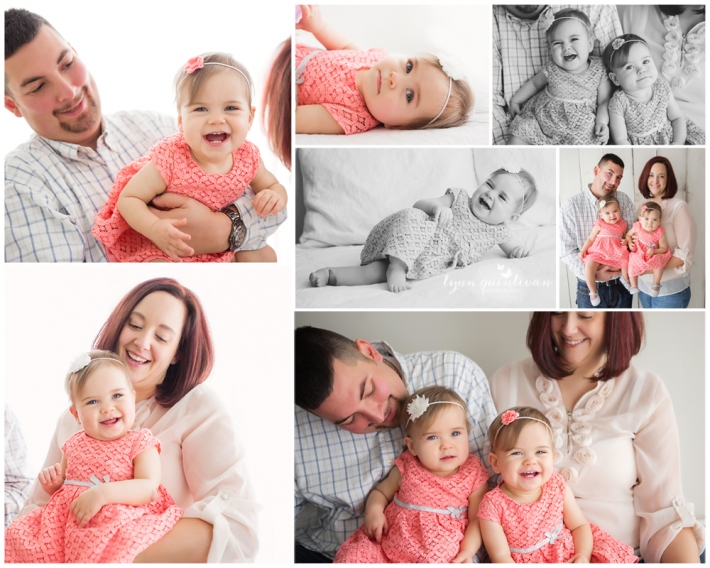 And then things got really silly and sweet! The little dolls got changed into these adorable vintage inspired rompers & gorgeous handmade headbands and we rolled out their custom birthday background! Love the colors in this set! Now sometimes little ones don't love the cake as much as everyone expects them to but we still end up with some seriously cute pictures! Whether they are pouting and crying or digging right into their sweet treat, these pictures are priceless! And hey, it's their party, they can cry if they want to 🙂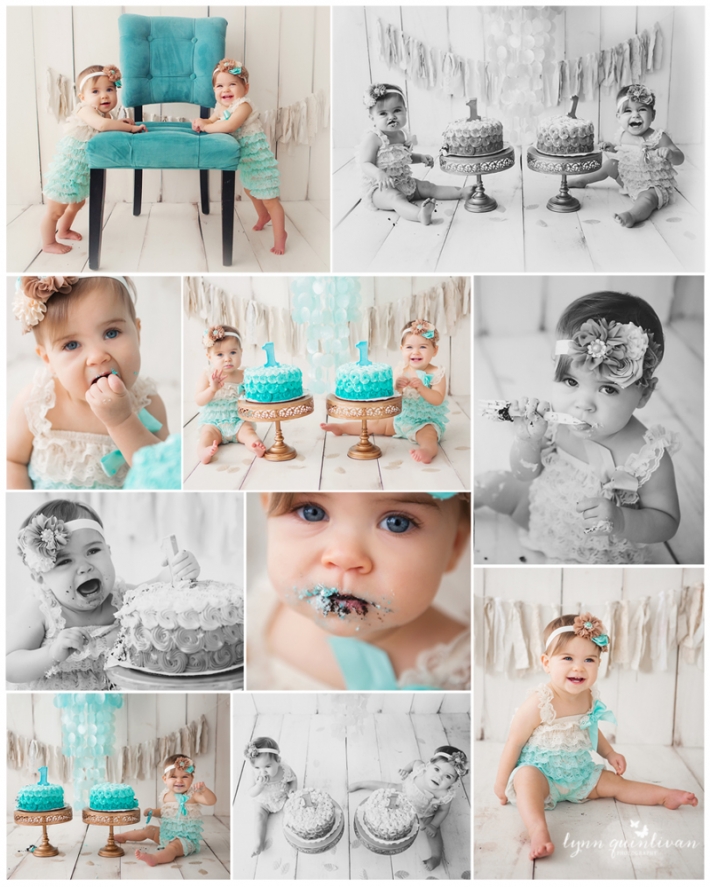 MA Twin First Birthday Photo Session
Lynn Quinlivan is a Millbury based natural light photographer with a light, airy and timeless style. She loves photographing MA Twin First Birthday Photo Sessions because two kids is double the fun! This session was a special one that included both family imagery and custom birthday photos! Cake Smash sessions are super fun and unique. They include cakes that are both delicious in taste and gorgeous in appearance. Also included, is a custom background to match your little one's birthday theme and/or color scheme. And don't worry, these sessions are not limited to just twins or just one year olds! Cake smash sessions can be held for any and every birthday! Every birthday is something to celebrate after all! Contact us if you have a special birthday coming up and would like to book a birthday session for one or more of your children! Click here to check out our children's portfolio.