Do you want to build a snow man? Look how adorable this little man is!!! His parents had tons of ideas on how to make their MA Personalized Newborn Photos unique and we love that. At Lynn Quinlivan Photography, we love to hear your ideas and make them come to life.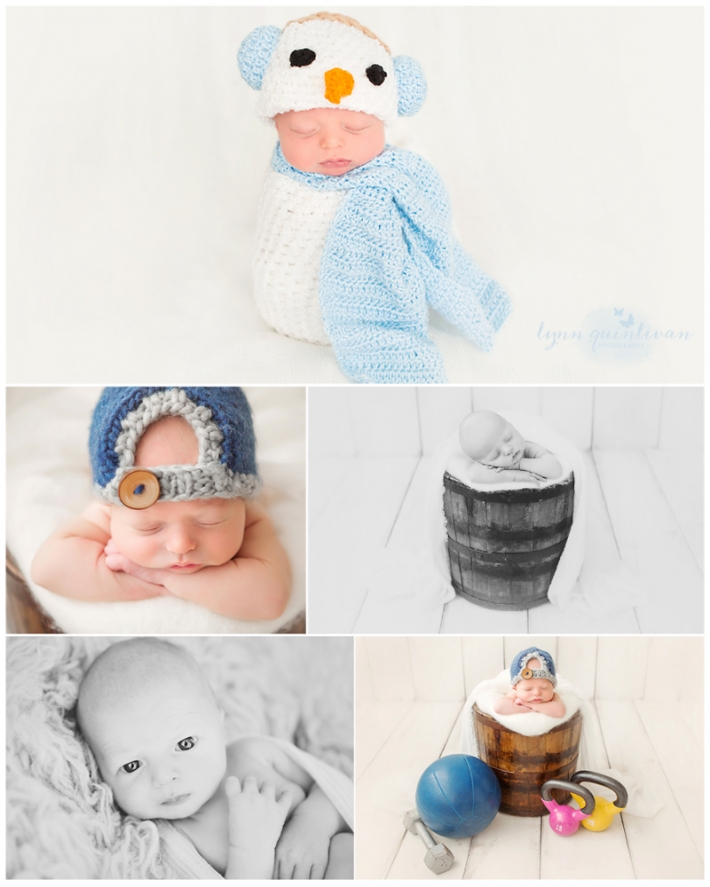 This new mom and dad had all kinds of special items they wanted captured with their little man. From gym equipment to a special hand crafted wooden box… all of these sentimental items hold a special place in their hearts.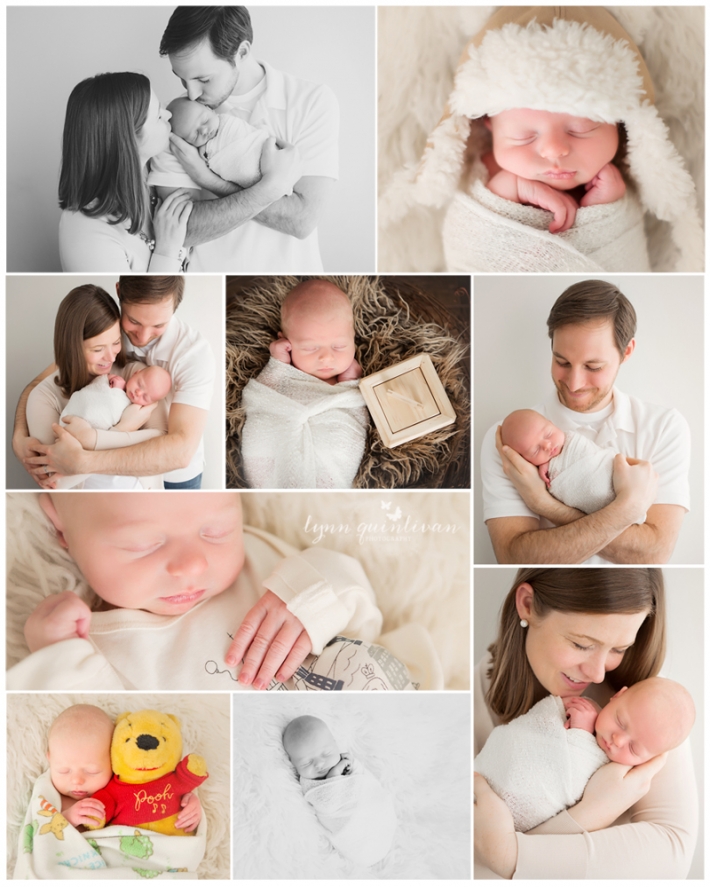 In addition to all the personal images we were able to also capture some gorgeous family images and all the little details that makes this bundle of joy so special. From his tiny little finger nails to his perfect lips… not to mention those wrinkly little feet!!! I love it all! And how sweet is this quiet little moment on Daddy's shoulder. Precious.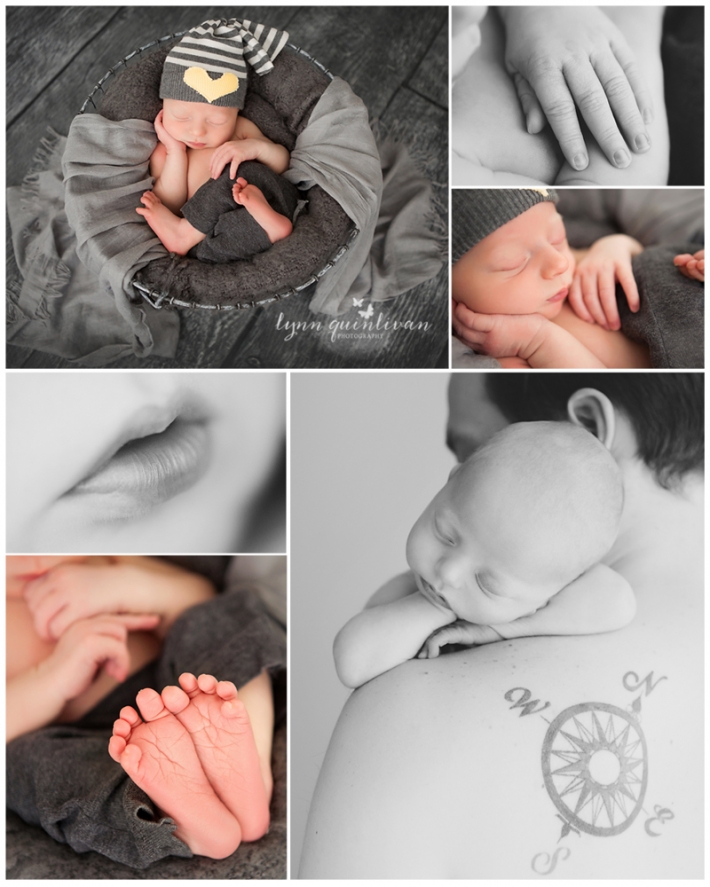 MA Personalized Newborn Photos
Lynn Quinlivan Photography is a gorgeous natural light studio located in Millbury. MA Personalized Newborn Photos are amongst Lynn's specialities. Lynn loves to create sentimental imagery that you and your family will cherish forever. She hones in on all the precious moments shared between new babes and their welcoming families. The kisses, the snuggles, the yawns… all of it. These are moments in life worth remembering and what a better way than capturing it all in a beautiful album. At Lynn Quinlivan Photography, our studio is fully stocked with lots of props and accessories but we also encourage you to bring items of your own. If there is something special that you would like to include let us know and we will see how we can make it happen. Do you have a bun in the oven? Would you like to celebrate with us! Email us at info@lynnquinlivan.com to add your upcoming due date to our calendar. Click here to view our Newborn gallery.