This family is one of our favorites! We have worked with them for years and this MA Outside Family Photo Session was yet another great success! There are honestly so many great images from this day that I will be taking two days to blog our favorites! Not only did we have gorgeous Mom, handsome Dad and adorable Little "L" but we also got to work with the lovely grandparents! We LOVE when extended family members join in the session! The more LOVE the better!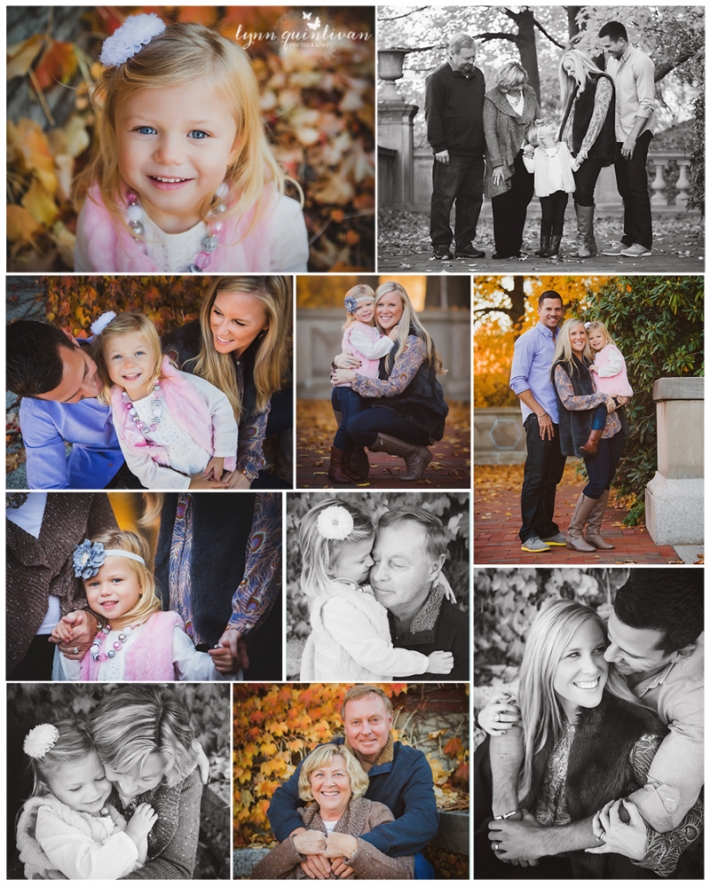 During sessions like this one, we make sure to capture all the little moments and the big moments! Some of my favorites are when "L" was throwing around the gorgeous leaves in excitement, sharing giggles with Grandma, and snuggling with Grandpa! All of these moments are now memories that they can look back on forever!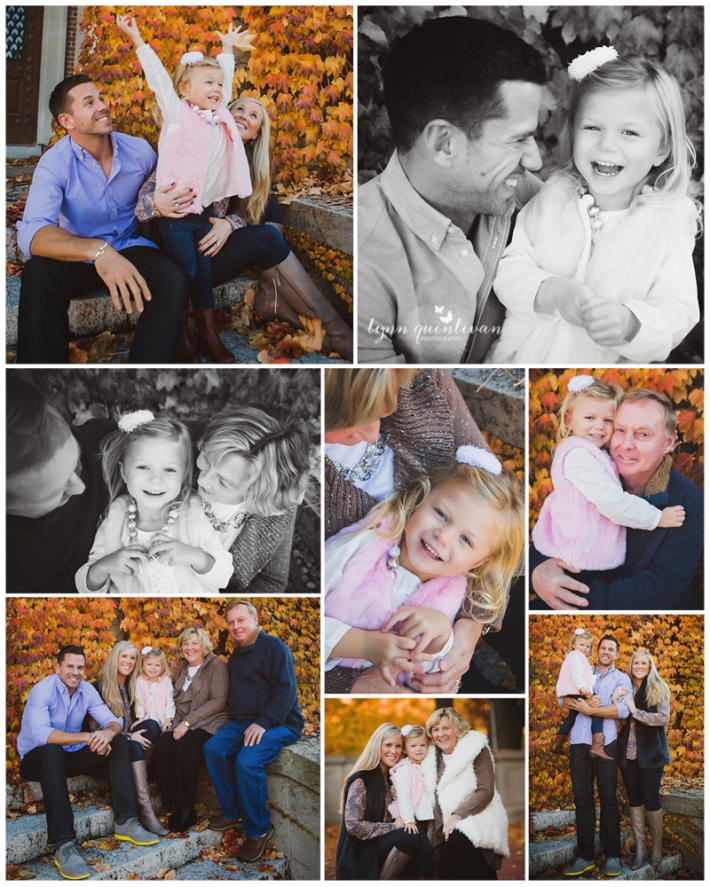 This little lady is always such a riot! Honestly though, this session was just so much fun! With a gorgeous autumnal scene in the background and an amazing family in the foreground how could it not be?! I can't wait to share more of these great images with you all tomorrow. Stay tuned!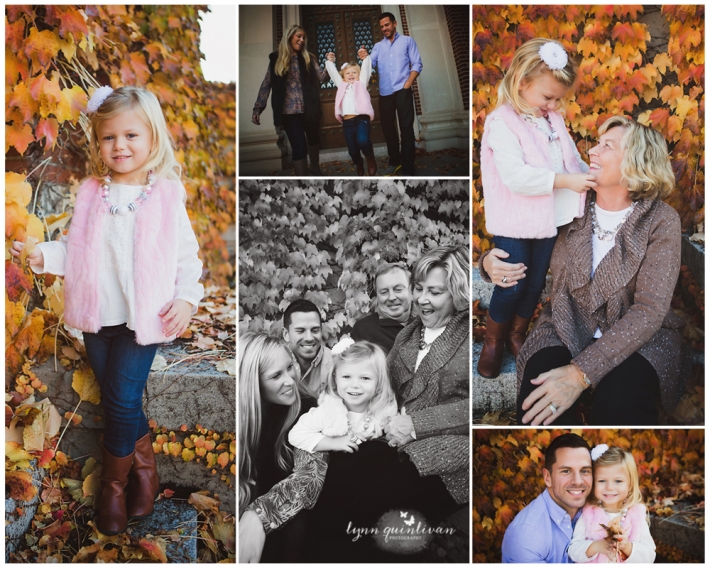 MA Outside Family Photo Session
Lynn Quinlivan is a Millbury based natural light photographer who loves capturing natural moments during sessions like this MA Outside Family Photo Session. Lynn's passion is photographing the true love and tender moments shared between family members. Whether your family consists of two or twenty, Lynn would love to work with you! Working always in the most flattering natural light, her imagery is timeless and unique. At Lynn Quinlivan Photography, we schedule these types of sessions from the Spring to the late Fall on weekday evenings an hour or two before the sun sets. Let us know if you are interested in booking a session like this one for any of the upcoming months! Never had family photos done?! Well then, 2016 is the year to start! Contact us at info@lynnquinlivan.com, if you are interested in hearing more information on the different types of sessions that are offered. Click here to view our growing family portfolio.