This gorgeous pair of sisters graced us with their presence last month for a MA newborn photography session and let's just say, they shined in front of the camera! This PROUD big sister is just glowing with excitement about her new life long pal! Having a little sister is like having a living doll that loves you back! So over course she is overwhelmed with excitment!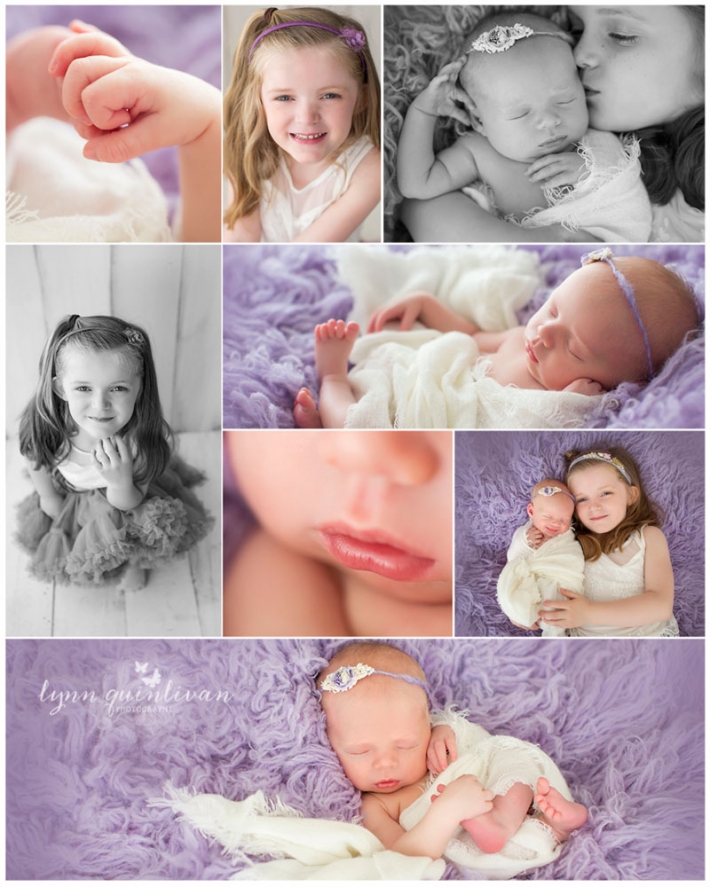 Loving all the detail shots! Oh! These eskimo kisses are the sweetest! Nothing better than rubbing noses with a precious brand new baby! Awwww… the love!!!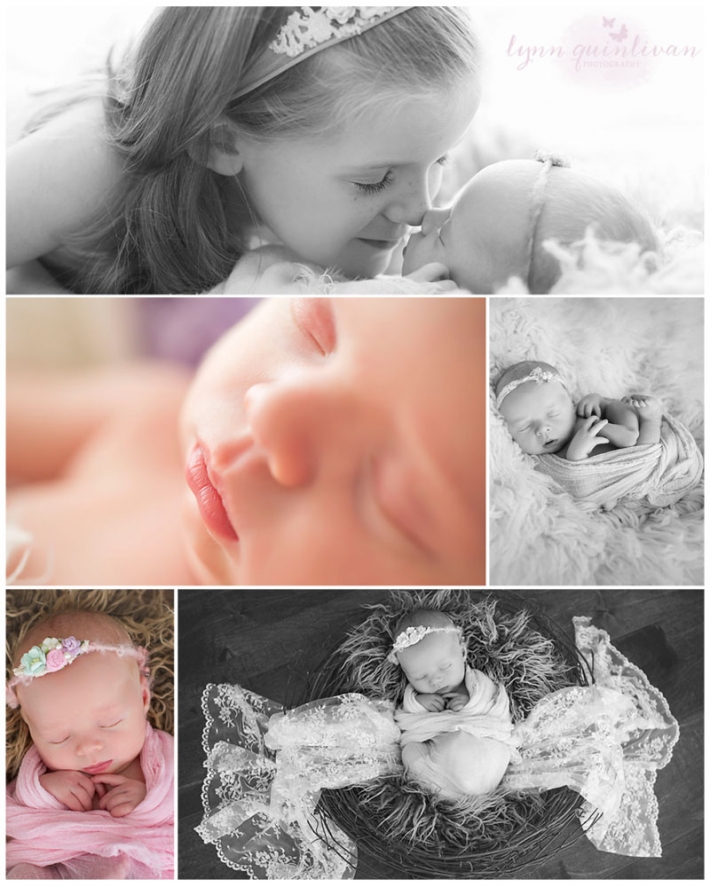 We LOVE when big sisters or big brothers are super excited to join in on the session! This is a life changing event for them too! And how cute are these precious pictures of them together?! This is something these sisters and their parent will cherish for a lifetime! We hope this family returns to our studio so we can watch these little beauties grow!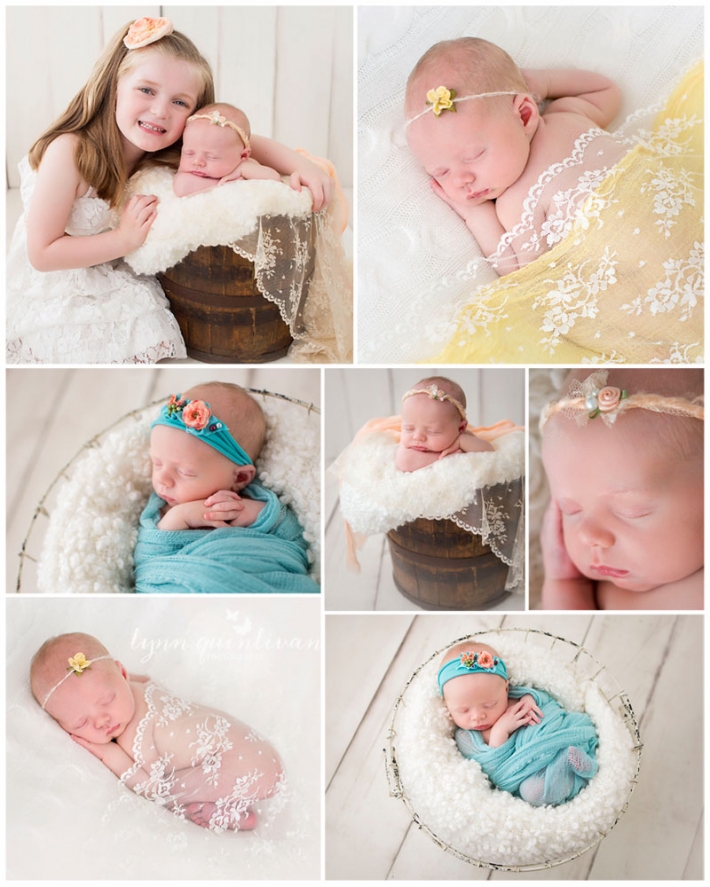 MA Newborn Photography Session
Lynn Quinlivan is a highly sought after natural light photographer who specializes in MA Newborn Photography Sessions. Lynn's studio is conveniently located in Millbury Ma and is heavily stocked with lots of props and accessories. The perfect little touches to complete your session! The stars of the show are always the newborn babies, however Lynn adores capturing the honest, loving emotions between newborns and their new parents and their older siblings! Photographing love and raw emotion is Lynn's passion and that is why she chose photography as her career. It is something that she LOVES and ENJOYS. Her and her team use natural light to create soft, ethereal images that her clients gush over! If you are looking to schedule a MA Newborn Photography Session Contact us for more information about our different types of sessions and packages. We would love the chance to work with you and your little ones! Click here get some more information regarding Newborn Sessions as well as to see our Newborn gallery.