We have another beautiful baby boy to share with you! And seriously how precious is he?! What a head of hair?! And those fingers and toes!!! So little and cute! Feeling so lucky to be his MA Newborn Family Photographer!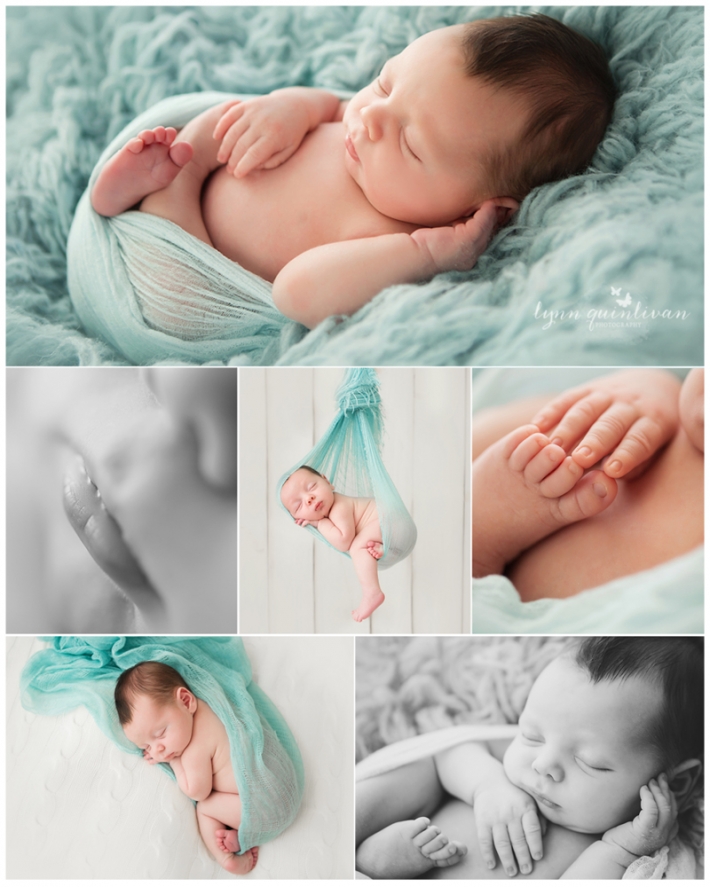 He's a man with many hats! Looking adorable in the cozy bear hat and handsome in the fun football hat! He just looks so stinking cute in every photo! Enjoying kisses with Mama and Dada… so loved!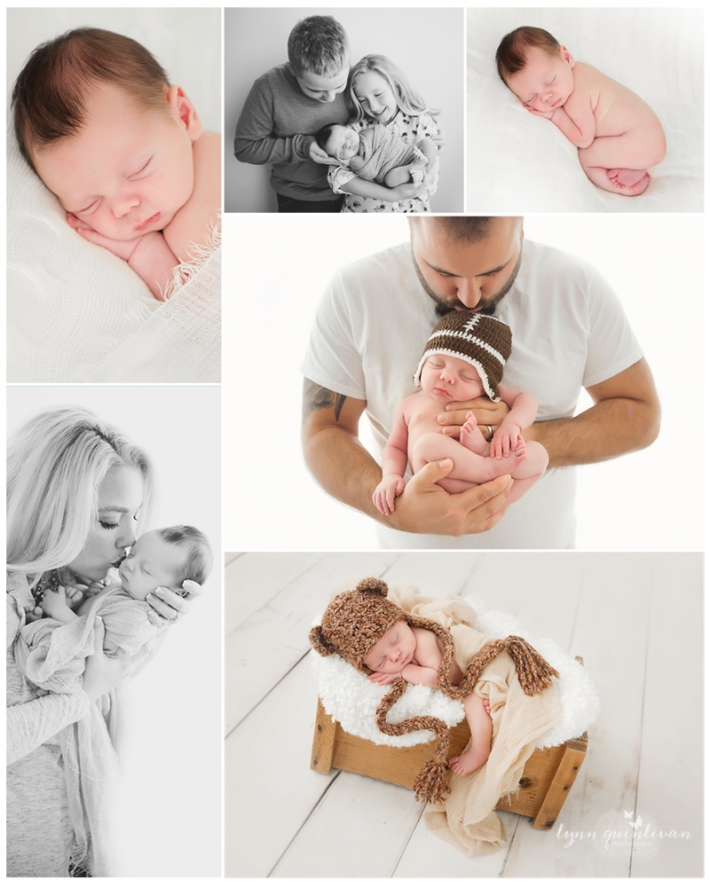 The amount of love in this family comes through these images clear as day! This little dude makes five for this super fun family. Big Sis and Big Bro are super excited about their newest and little family member! This new baby sure is loved!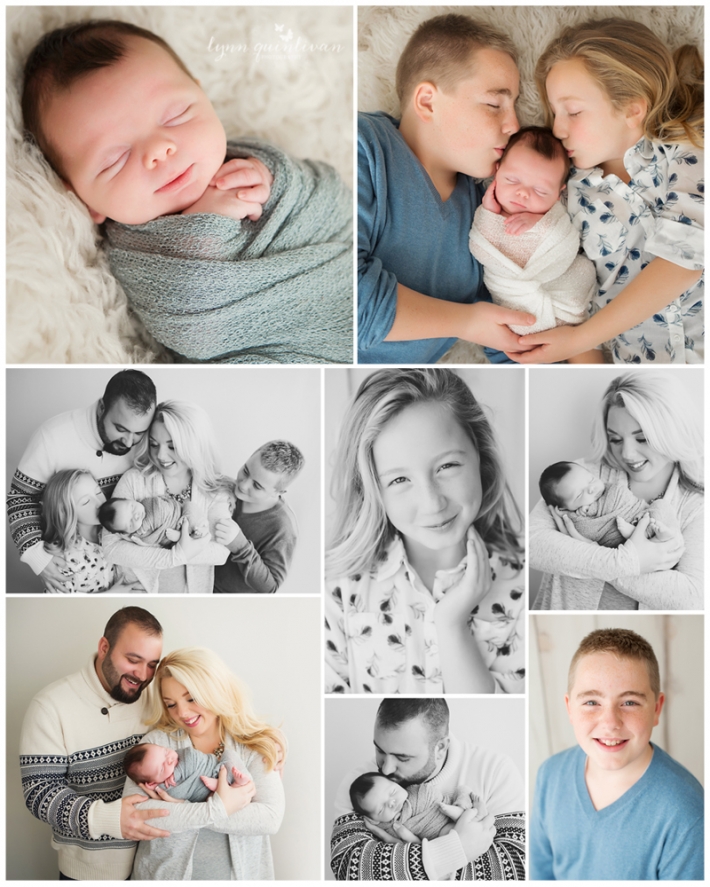 MA Newborn Family Photographer
Lynn Quinlivan is a talented MA Newborn Family Photographer and owner of Lynn Quinlivan Photography. Lynn simply loves LOVE and feels as though all family members should be included in this special event. Bringing a new baby into the world has to be one of the greatest moments in life. A time were love is shared and memories are made. Our Newborn Signature Sessions focus on the newborn but also include special family images. The love that is shared within a family is such a beautiful thing and when photographed it makes gorgeous and meaningful pieces of art. Lynn's style is light and timeless. She works in the gorgeous natural light and is well versed in comfortable and flattering poses. If your family is expecting a new addition soon let us know about it! Email us at info@lynnquinlivan.com and we will happily send you more information on our pricing and availability. Click here to view our Newborn gallery.