We saw this quote recently and couldn't agree more….."A baby makes love stronger, the days shorter, the nights longer, savings smaller and a home happier." Who would have thought that something so small and tiny could bring so much LOVE and HAPPINESS into the lives of others! This little doll was like a dream in our studio! She is just so small and precious! And look at all that hair! It's beautiful!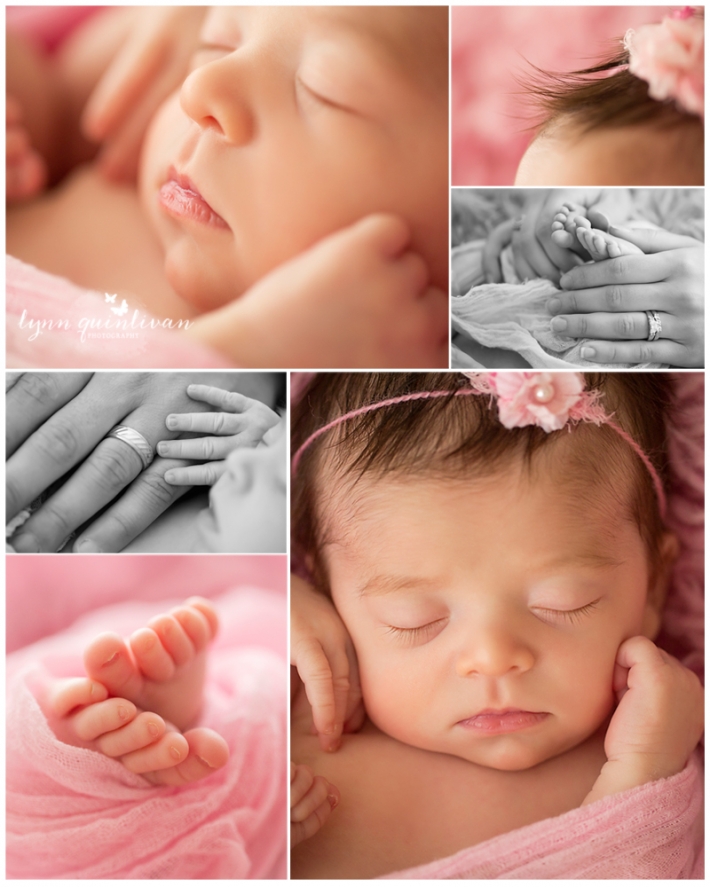 At Lynn Quinlivan Photography we adore capturing the love that new parents instantly feel for their darling babies. The love in the studio this day was overwhelming!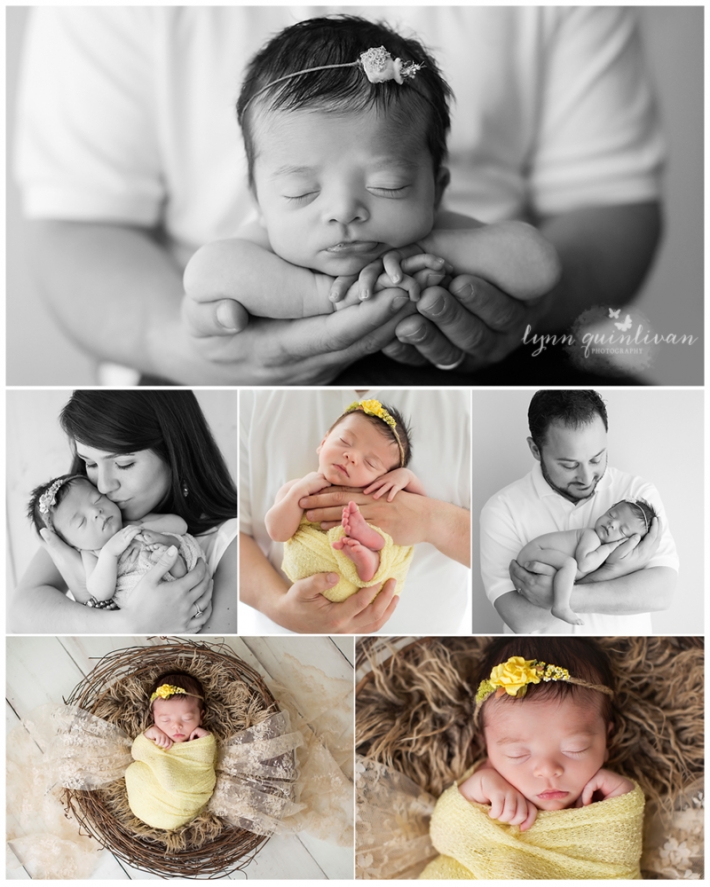 MA newborn baby photos like these,  are amongst our favorites! How could you not fall in love with these photos?!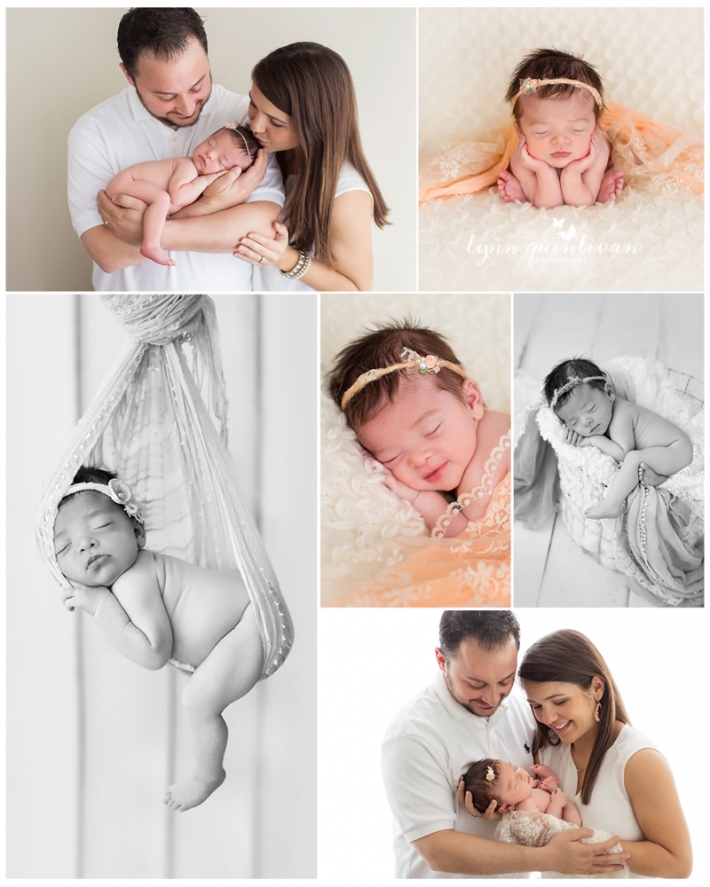 MA Newborn Baby Photos
Lynn Quinlivan is a highly experienced photographer located in Millbury Ma. She specializes in MA newborn baby photos taken in all natural light. Lynn's passion for the art of photography is clear in her photos. Her favorite subjects are families and the all encompassing love that they share. Her photographs are often described as light, ethereal, natural and timeless in their style. Lynn is always paying close attention to detail everyday, aiding her in capturing all the unique features that your little one has. Her studio is full of natural light, which helps to create a soft and emotional look. If you interested in chatting with us and/or scheduling a session, please contact us. We would love to hear from you! Click here to check out more information on newborn baby sessions and our newborn baby portfolio.