We would like to wish all of our clients a very Happy Memorial Day this year! We would also like to give a big giant THANK YOU to all the troops for their service! We were lucky enough to have a new dad in uniform in our studio last year. He came in with his beautiful wife and brand new baby boy for a MA Newborn Baby Photography session. We were so excited that he wanted to take some photos in full uniform! Love, Strength and Pride are the words that come to mind when viewing these amazing images!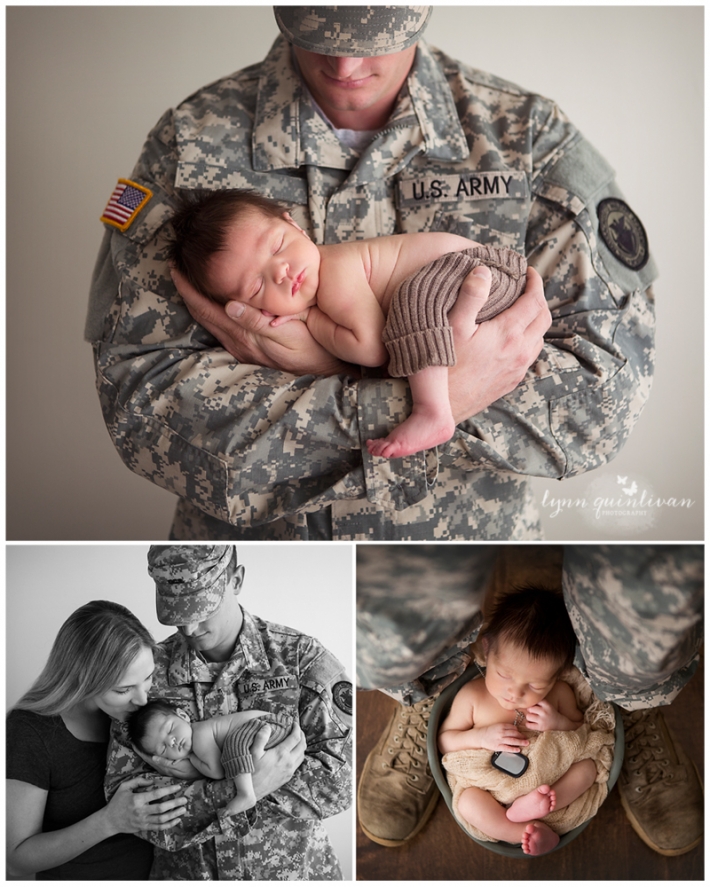 We got up close and personal with this little stud, making sure to capture all of his tiny features in crisp detail. Look at that hair! And don't even get me started on his lips! We just can't get over the pictures with Mama and Dada's hands too… SO! MUCH! LOVE!!!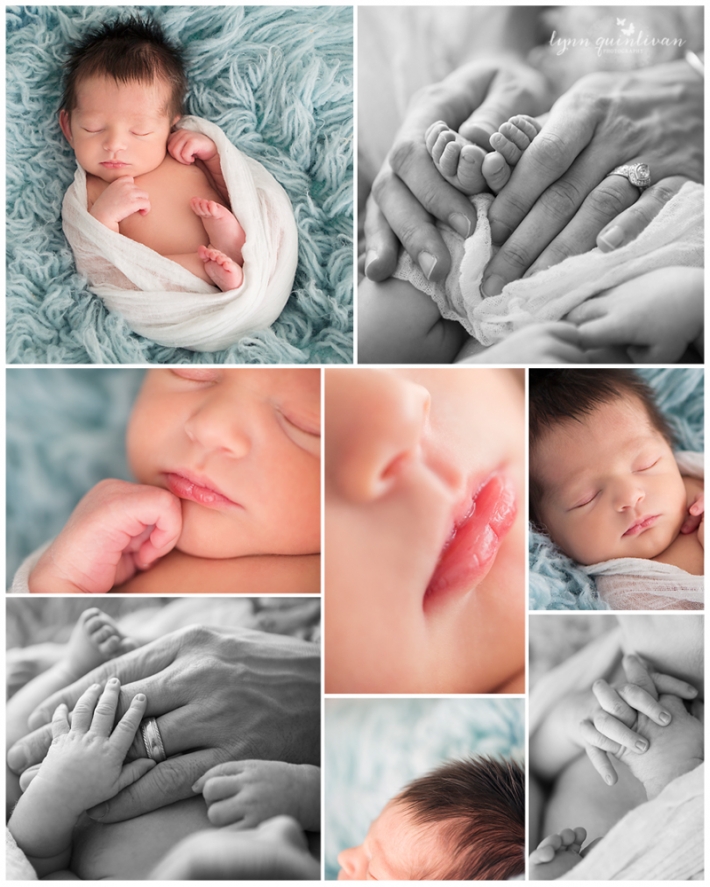 Seriously, how gorgeous is this new family?! Stunning! This family picture has to be one of my favorites! Mama & Dada's smiles are just so genuine and sweet! There is no question about it! This boy is LOVED!!!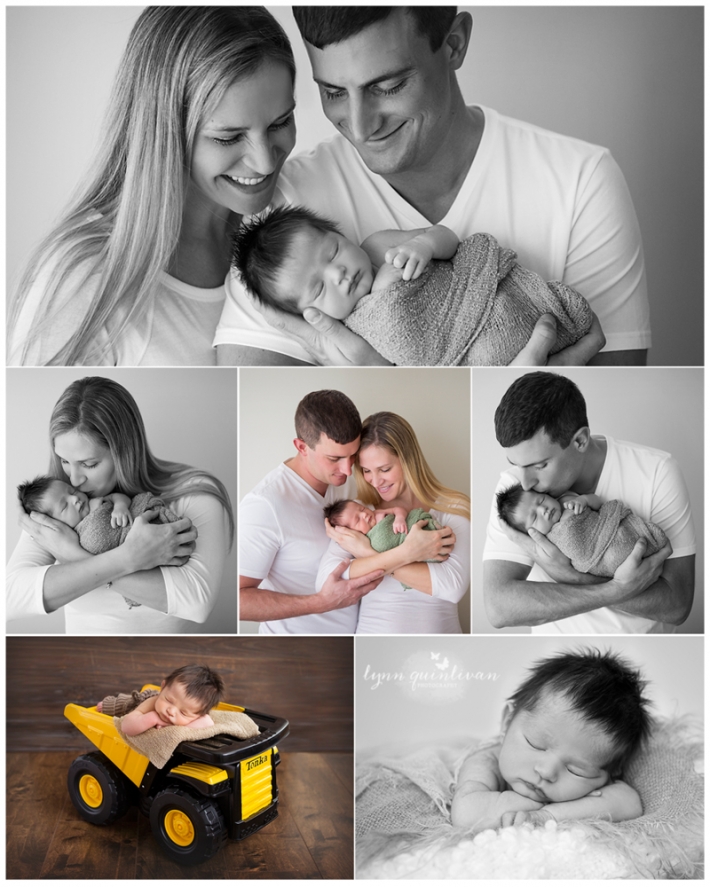 MA Newborn Baby Photography
Lynn Quinlivan Photography is a premier photography studio, focusing on MA Newborn Baby Photography. Lynn and her team are very experienced and skilled in unique, flattering poses and natural lighting. Her studio is full of wraps, props, and accessories to make your session a perfect one! However, Lynn is also open minded to you bringing something of your own to make your session that much more personalized! She focuses on love & emotion and thrives off of the loving interactions between newborns and their doting parents. Lynn loves using the natural light that her studio provides because of the soft, timeless feel it gives all of her images. Your babies will never be this tiny and brand new again, let Lynn and her team turn these fleeting memories into everlasting gorgeous artwork! Contact us if you would like to add your due date to our calendar! We would LOVE to hear from you! Click here to see some more detailed info on Newborn Signature or Petite Sessions and to see our Newborn gallery.