It's a girl…. a beautiful girl!!! This little cutie was perfection in our studio recently! They say "thank heaven for little girls" well these little ladies were stunning slices of heaven in front of our camera! Between Lil' Sisters' gorgeous dark hair and smooth skin and Big Sisters' fun curls and big girl smile the cuteness in the room was off the charts!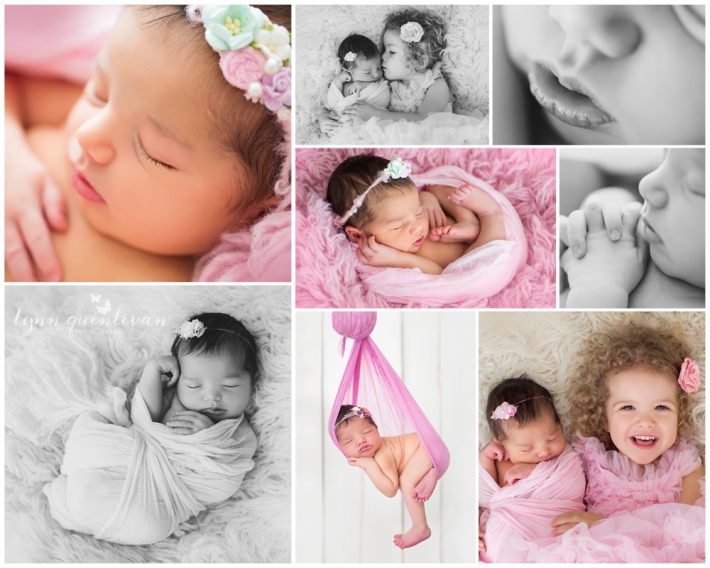 This little one was showered with kisses from every member of her family! I'm in LOVE with these precious moments that are turned into gorgeous pieces of art!



These family pictures are just too much! So much love pouring out of these images. Truly something to treasure forever! If you like what you see here let us know! We would LOVE to be your MA Newborn Baby Girl Photographer!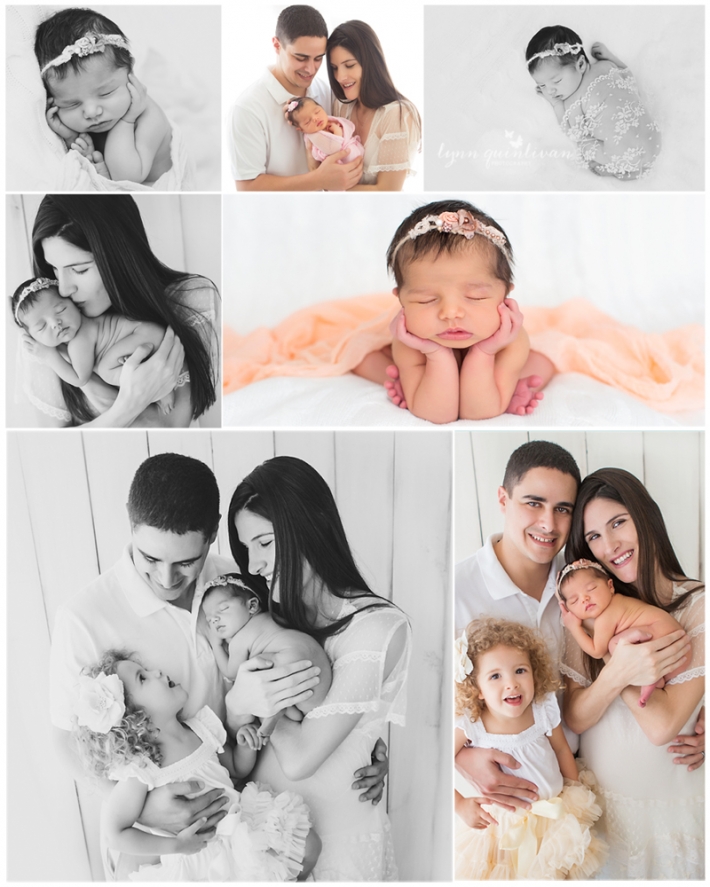 MA Newborn Baby Girl Photographer
Lynn Quinlivan is a well know MA Newborn Baby Girl Photographer who specializes in natural light imagery. Her studio is located in Millbury Ma and is the perfect setting for sessions like this one. With the warm sunlight and cozy atmosphere, Lynn and her staff make you feel comfortable and at home. Capturing the interactions between loved ones is Lynn's favorite aspect of photography so your level of comfort is important to her. Let Lynn work her magic with your newborn baby and your whole family. She will make these fleeting memories last forever in her photographs. Lynn's style is light and ethereal; the over all look is timeless. Interested in learning more about Newborn Sessions? Contact us here. We will gladly get back to you right away! Click here to check out some more info on our different types of Newborn Sessions as well as our newborn gallery.