We waited ever so patiently for this handsome little man to arrive! A couple months ago his Mama and Dada came into the studio for a gorgeous maternity session. The love that these two share is infectious and it was magnified even more in their recent MA Natural Light Baby Photography session.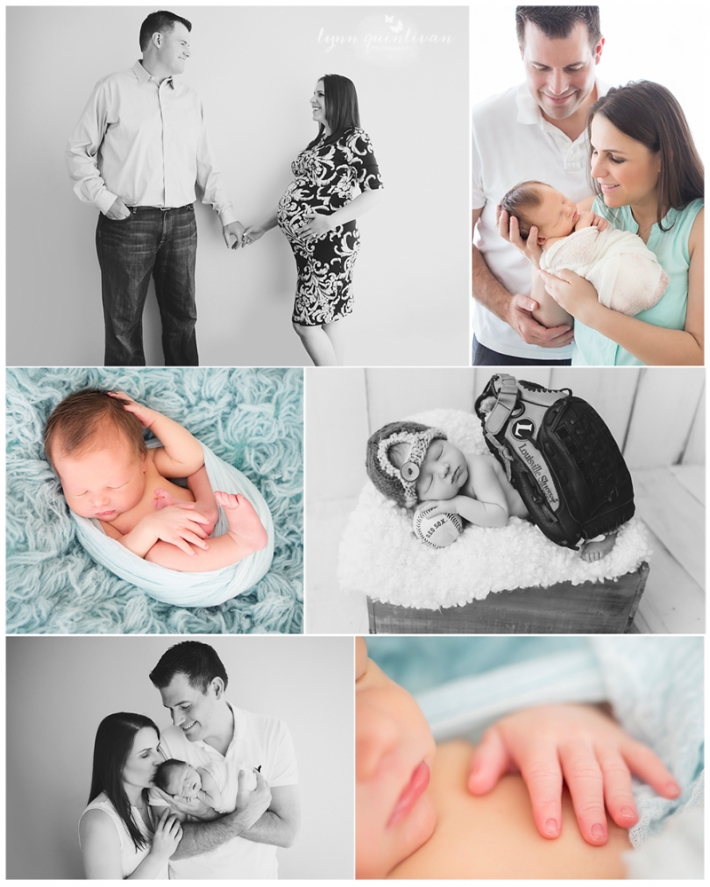 The all american baseball set up and the little man with his blue bear… LOVE!!! Nothing can come between a little boy and his little blue bear! These images are so sweet that they make my cheeks hurt from smiling!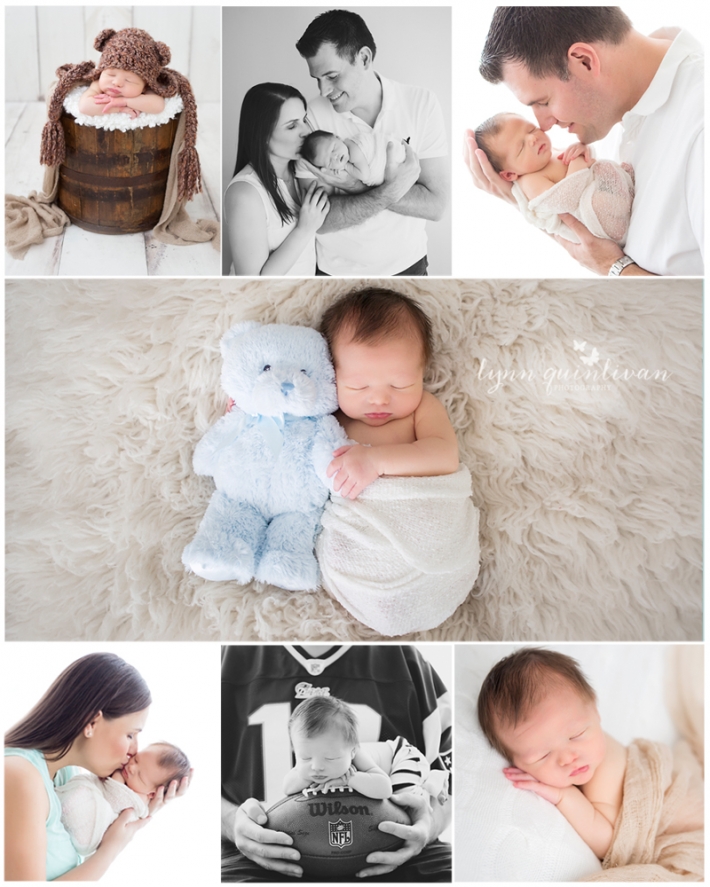 There is nothing better than the gentle kisses from Mama and Dada here in these back and whites. Amazingly beautiful moments captured by Lynn and produced into gorgeous pieces of art. Can't wait to stay in touch with this perfect family of three and watch this baby boy grow!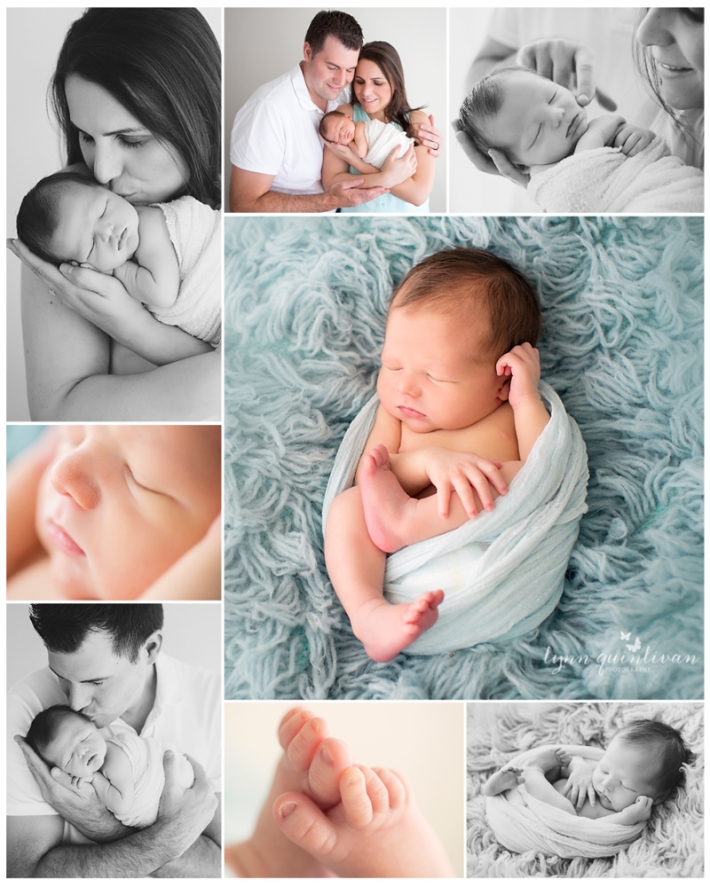 MA Natural Light Baby Photography
Lynn Quinlivan Photography is a premier photography studio in Millbury. MA Natural Light Baby Photography sessions are amongst their most popular. At Lynn Quinlivan Photography we love working with families from the very beginning. Watching your little ones grow makes us happy! Schedule a newborn session with us for your next baby! Lynn"s style is timeless and light. She always makes sure to pay extra attention to the special details that make your little one special. As well as capture all the beautiful moments shared between the new baby and their doting family members. Newborn session are never rushed and always fun. We pride our selves in our work and our level of customer satisfaction. Don't wait another minute, add your due date to our calendar today! Contact us and we will send you some more information on our different types of Newborn Sessions. Click here to view our Newborn gallery.