We started out this session in awe of these little beauties! Love their matching outfits and big brown eyes!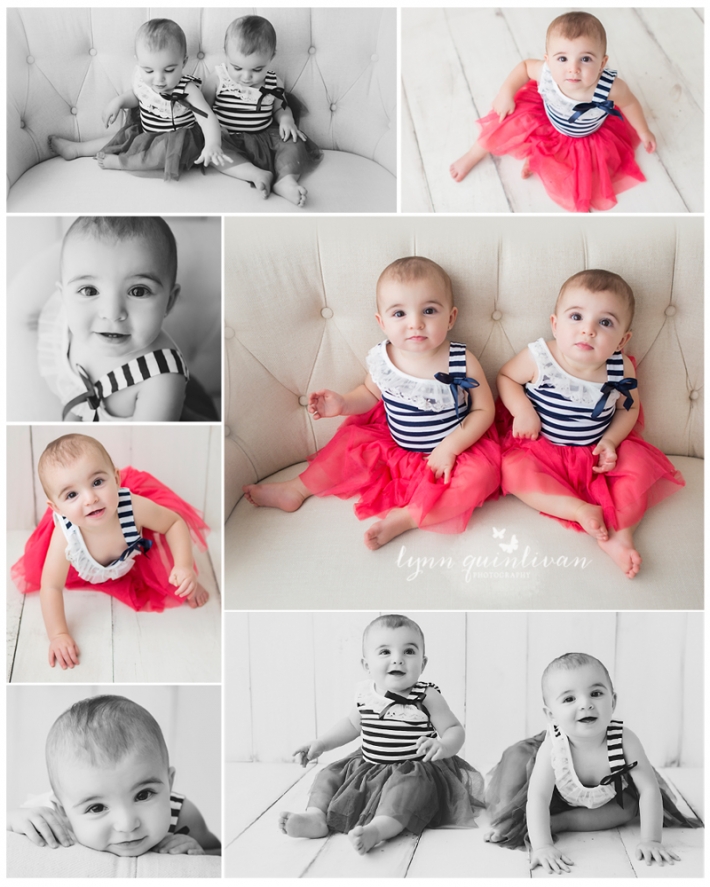 Before long we changed it up to their birthday theme… Bumble Bees! Look at these buzzing babes! So cute!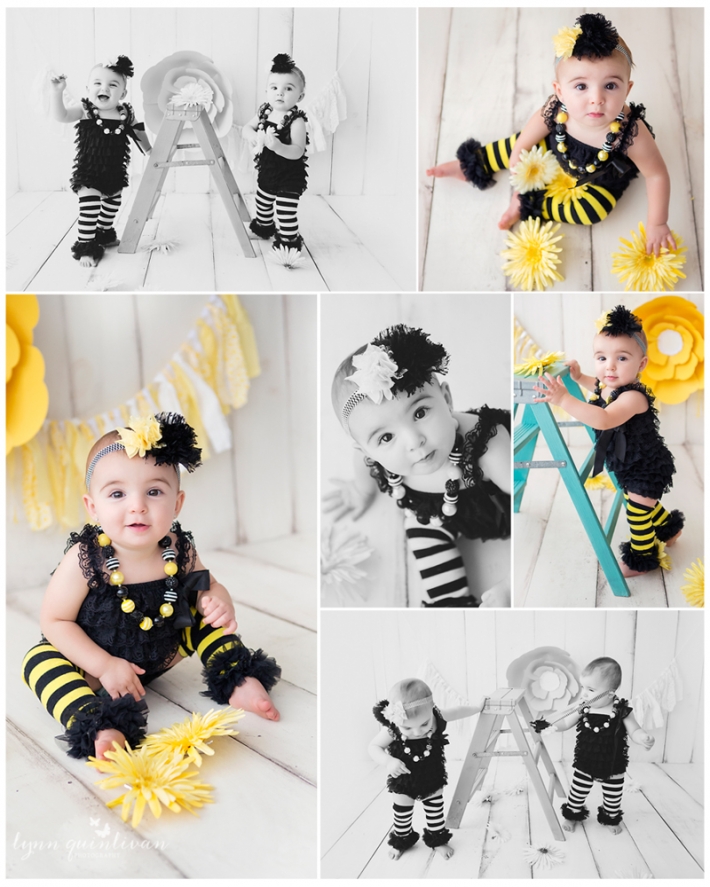 Then came the cakes! Two one year olds…. two cakes! Can you say YUM!!! They dug right in and weren't afraid to get messy! We love creating custom back drops like this one for MA Multiples Cake Smash sessions!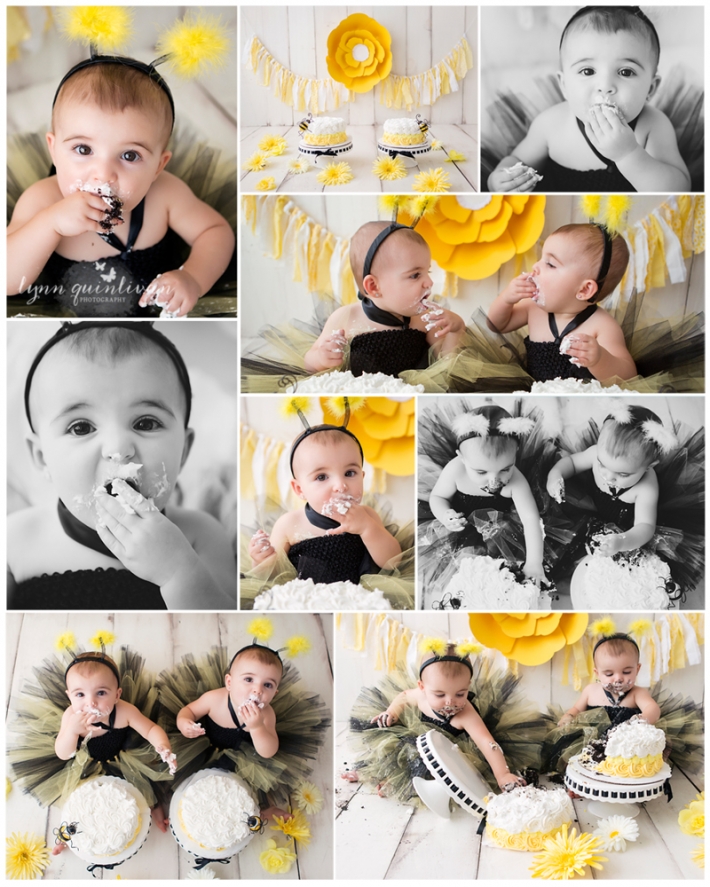 They even did a little sharing! How sweet?! These sisters really care about each other! I don't know about you, but this post is making me hungry for one thing…. cake!!! They really make it look good! They couldn't be any cuter!!!



MA Multiples Cake Smash
Lynn Quinlivan is a highly sought after natural light photographer. She offers incredible MA Multiples Cake Smash Sessions that come with custom back drops and cakes of your preference. Provide us with your theme or color scheme and we will get right to work on creating the perfect background for this fun session. When working with multiples you can guarantee more smiles, more giggles and more fun! Lynn's studio is located in Millbury Ma and provides gorgeous and even natural light. Lynn is an absolute pro at making little ones feel comfortable! She is a mom herself, so making kids happy is something she excels at. Photography is her ultimate passion and she loves to capture happiness. What could bring more happiness than cake smash sessions?! Nothing! Do your multiples have a milestone birthday around the corner? Tell us about it! Contact us here to schedule a completely customized cake smash session! Click here to view some more information on children sessions and to view our children portfolio.