First birthdays are an incredible milestone that you'll not want to forget! The first year goes by in the blink of an eye and before you know it your little bundle of joy is a toddler on the go! Take a peek at the little one below! She was just a pinkalicious little one! Make sure to contact us to schedule your child's MA First Birthday Photography Session, or any other special milestones! We love making birthday sessions customized by color or theme! Some parents even choose to do a cake smash. This cake was made by our neighbors in town at The Queen's Cups!  Yum! This little girl was all smiles on her special day in our Central MA studio!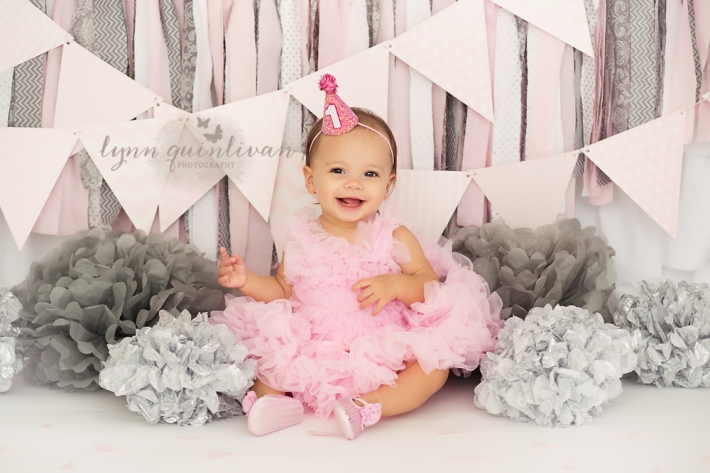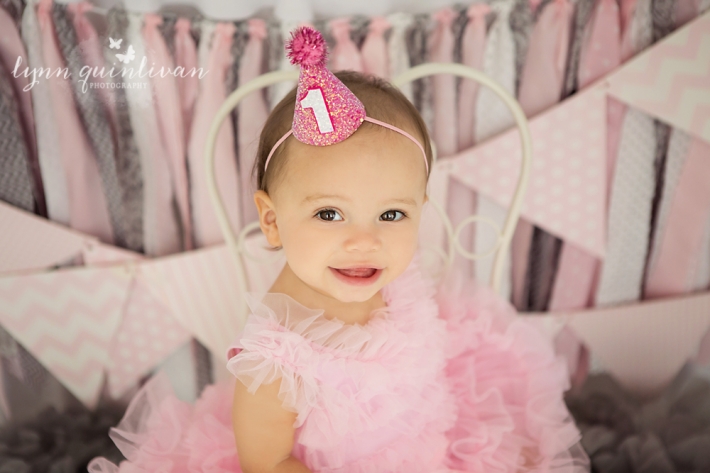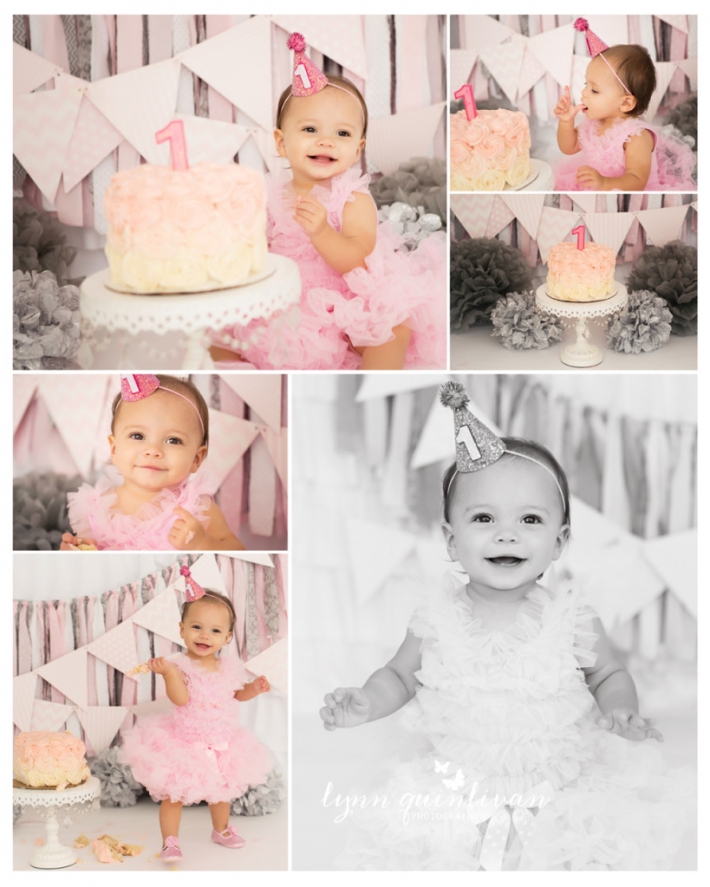 We even squeezed in an adorable outfit change into this darling romper! Isn't she such a doll?!







MA First Birthday Photography
Lynn Quinlivan is a MA children's first birthday photographer in the Worcester Massachusetts and Central MA / MetroWest region. In her studio located in Millbury MA, she uses natural light to capture little ones with a soft and timeless feel. Outside she travels all over Massachusetts to locations that match her light, airy and natural style. She makes sure to pay special attention to all the little details and smiles that make each child unique. Being a mother herself, Lynn is experienced in bringing out and capturing the true personality of your little baby.  If you're interested in learning more or reserving a session, please contact us and we'll be happy to assist you. Click here to view additional information on children sessions and to view our children portfolio.