We happen to know a lot of Pats fan, but none as cute as this little dude! This tiny athlete in the making was a riot during his birthday session. I can't get over his excitement in the bottom middle image! He is psyched!!!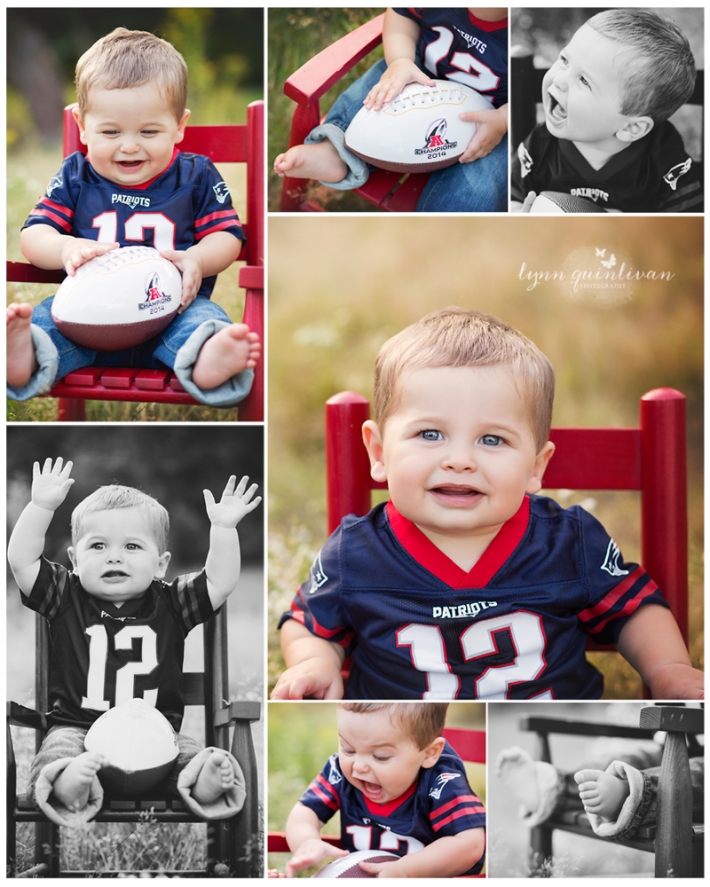 In addition to football, this little stud loves balloons! And what better way to say happy birthday, than with a bunch of balloons?! Being a MA First Birthday Photographer has to be one of the most fun jobs out there! Capturing the fun personalities of your children on their milestone birthdays is exciting for everyone! This guy certainly was excited during his session, he was using the suitcase as drums! Too cute! We also were lucky enough to do a whole family session with his family. Don't worry, those beautiful pictures will be posted tomorrow! Until then, enjoy this guy's infectious smile!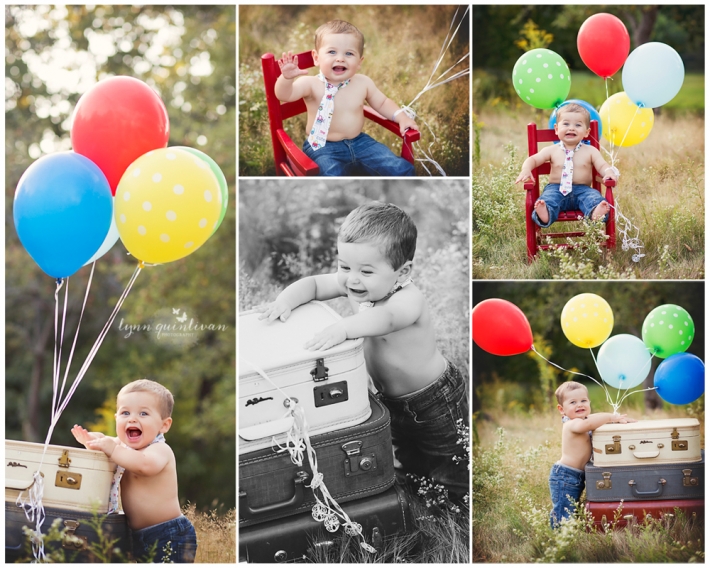 MA First Birthday Photographer
Lynn Quinlivan a creative, natural light MA First Birthday Photographer. Lynn and her team love making your little ones feel special on their special day! Birthday sessions are available both in studio and outdoors and some packages include custom backgrounds and cake smashes. Whatever you and your birthday boy or girl desire we can make happen! Lynn's style is natural and light and she always makes sure to capture all the little details. Along with the details, all the smiles, giggles, belly laughs, and silly expressions will be captured too! The images are then shared in an online gallery as high resolution downloads that are then yours to keep. Lynn also offers full lay flat albums of handheld accordion albums to showcase your session. Contact us if you would like to book a birthday session for one of your children! Click here to check out our children's portfolio.