We hope you all had a great Thanksgiving holiday with your family! Speaking of family, let's take a look at some more MA Fall Family Photos! We just can't get enough of these gorgeous people in beautiful autumnal settings! Seriously, how perfect does this family of four look in the glowing natural light!? So much fun was had on this day! As you can see, by watching dad swing his son around while he giggles uncontrollably or the sweet moment shared between mother and daughter.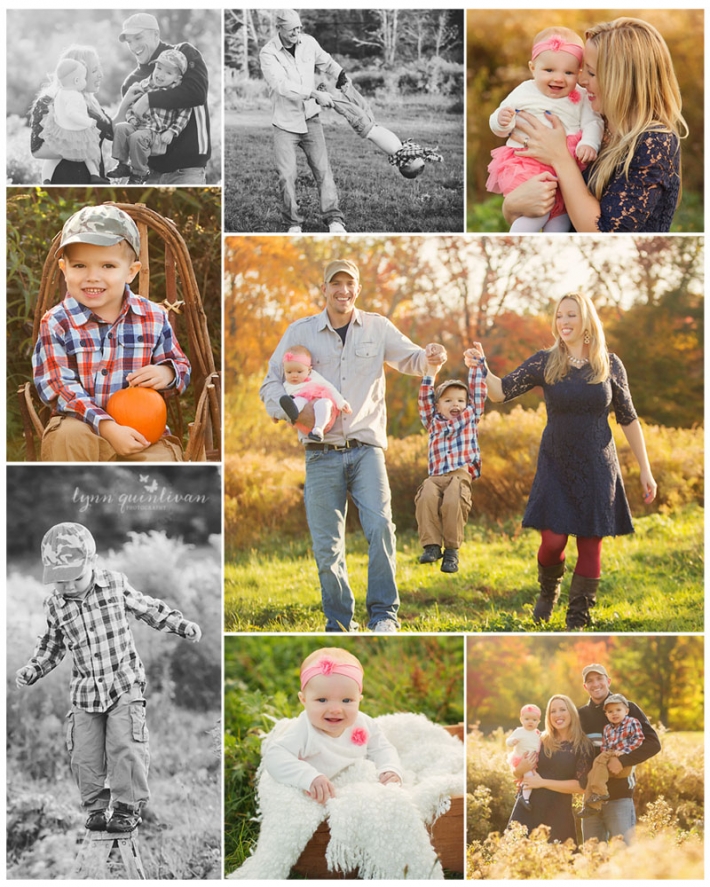 As usual, the kiddos were laughing up a storm and the parents were doting on them with loving glances. We love watching parents interact with their children naturally in front of the camera like this. From the laughs and smiles to the unexpected moments when this big brother was feeling a little nutty! What a little daredevil this kid is, I love it!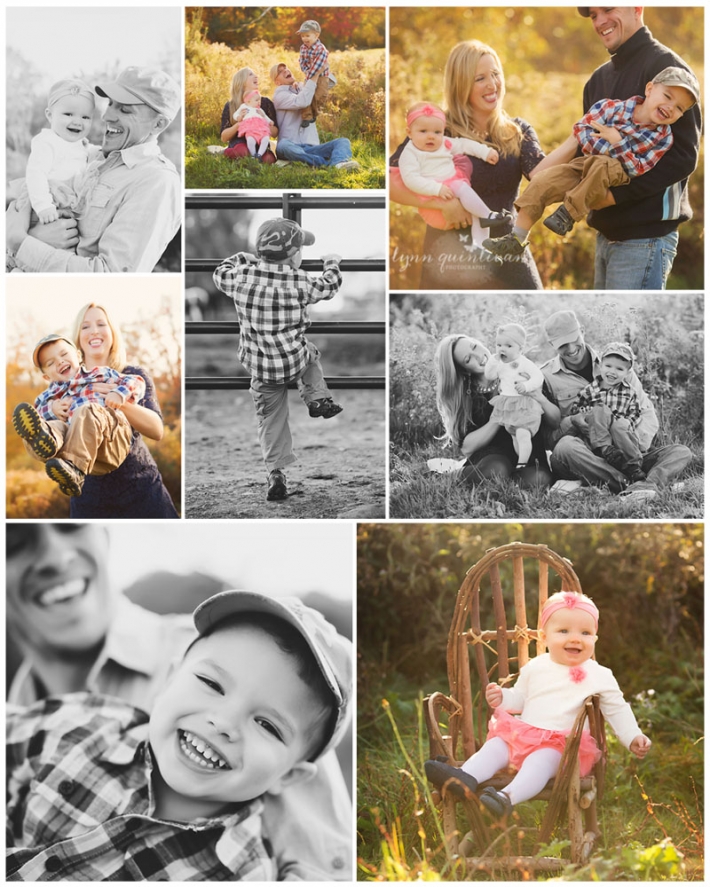 We can't wait to work with this family again! At Lynn Quinlivan Photography, watching our clients' families grow brings us such joy! It was such a pleasure working with this wonderful family and we hope to see them on our calendar again next year! Until then, we will just fondly look upon these incredible pieces of art that showcase their adorable smiles and amazing personalities!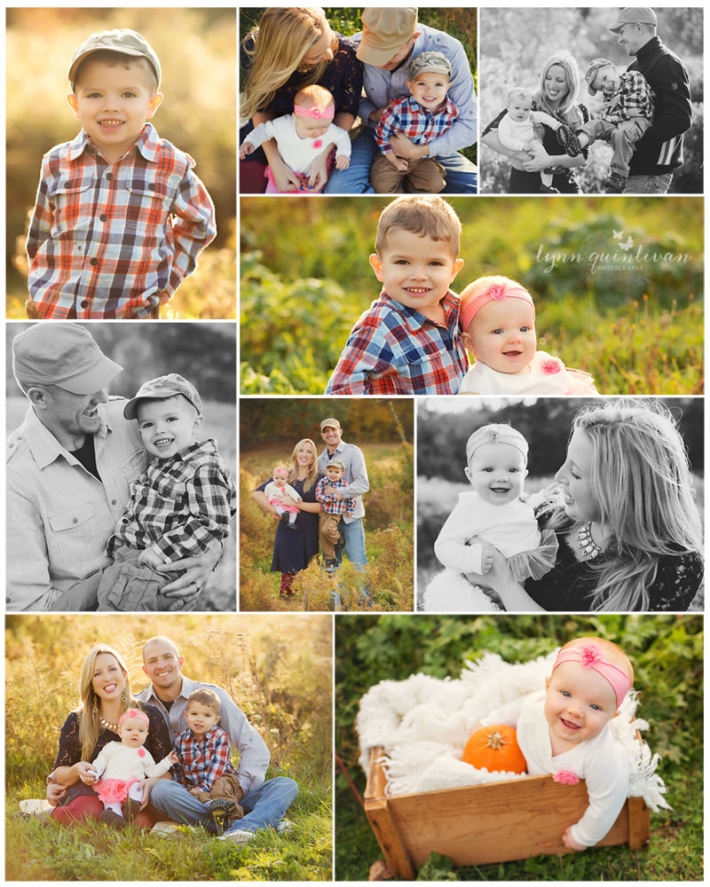 MA Fall Family Photos
Lynn Quinlivan Photography is a highly sought after natural light photographer who is known for her timeless MA Fall Family Photos. Autumn is Lynn's favorite time of year for outdoor family sessions. There is something so magical about the fall air! Her and her team work seamlessly to guarantee full customer satisfaction from the beginning to the end. Lynn highly suggests ordering albums from these types of sessions, that way you can showcase a large number of images from your time in front of the camera. Custom lay flat albums are offered at an additional price. For more information about our pricing or the types of sessions we offer please contact us! Click here to view our family portfolio.