Well this is the end of them! I sure had a good time sharing all these cheerful MA Christmas Photos with you all. Let's check out these last gems together!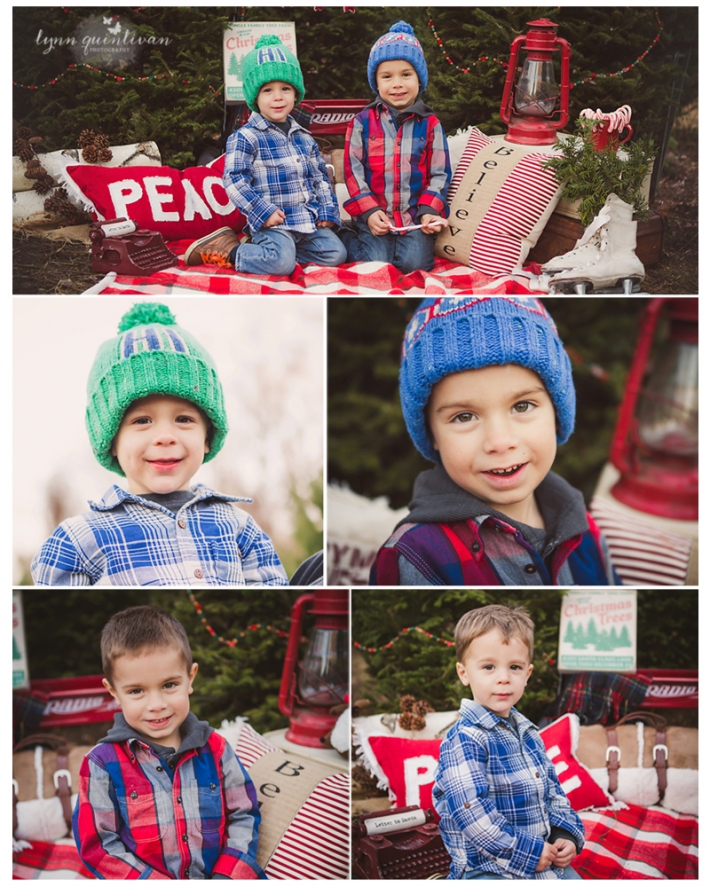 Look at these handsome brothers, these two always make us work! But we have a good time doing it! They were very shy and nervous starting out but we made them feel comfortable and even got a few smiles out of them! The strangest things make kids laugh! And how cool are their hats?! One says "Hi" and the other says "Dude", I love it!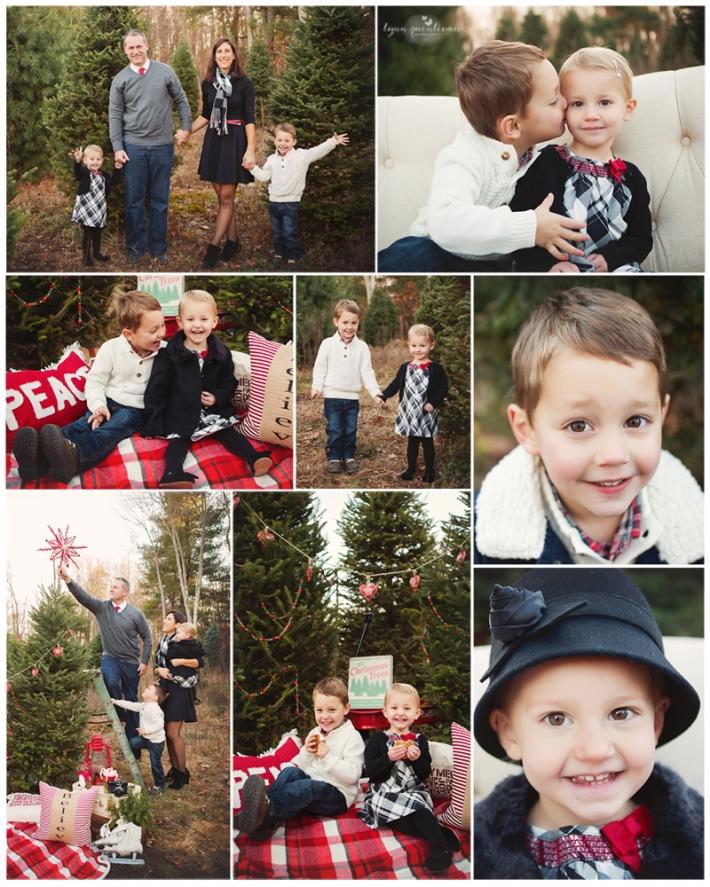 Last, but certainly not least, is this gorgeous family! I love their outfits, black and white with a nice bright pop of red! So classic! Love the kiss from big bro to little sis! So sweet! How funny are they just cracking up on our red blanket! So much fun! And check out Dad putting the finishing touches on the tree, the star on top, while his loving family watches with joy 🙂
MA Christmas Photos
Lynn Quinlivan Photography is known for their timeless, natural light MA Christmas Photos. Each year, Holiday mini sessions are offered. All sessions are 20 minutes long and include the photographers time, 10 high resolution digital downloads and 25 custom holiday cards.
We would like to give a big shout out and thank you to all our clients for being such beautiful models, inside and out; Duration farm for another gorgeous year in a perfect location; and our favorite local store Crompton Collective for a bunch of our holiday props! Happy holidays to everyone! Contact us to hear more information about all the different types of sessions that we offer at Lynn Quinlivan Photography.