OMG! This doll face just turned three and we have been lucky enough to work with her for years! She is quite the character and was all about fun during her patriotic photo session. She LOVED running around with the flag, smiling ear to ear!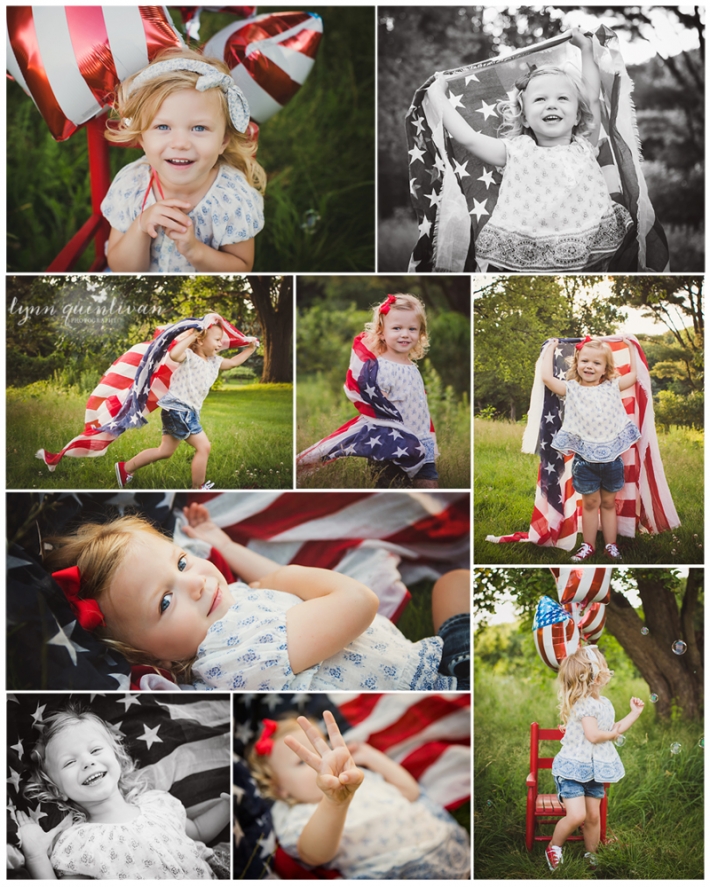 Look at her gorgeous blue eyes!!! Stunning! Even her dress was red, white and blue! What a pretty little patriot!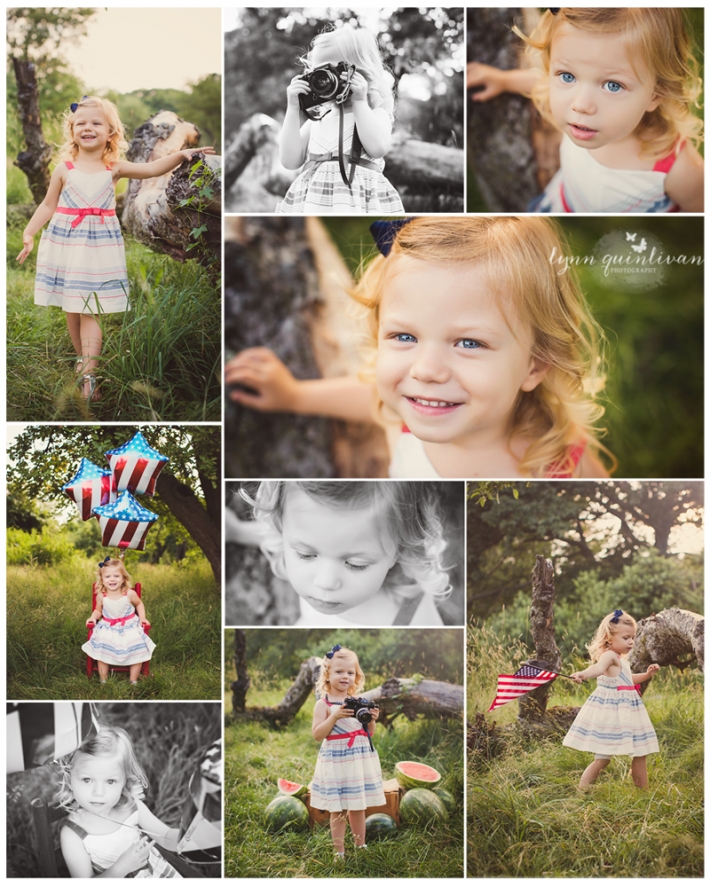 We couldn't have a MA Birthday Photo Session with Little "L" with out a sweet treat! So she changed into her swim suit and got silly with some melon.Would you look at the sass in the top image?! Those glasses are too much! This girl has got some serious style! We are so excited to be photographing her again with her lovely parents in a couple months for their holiday cards! We love seeing our clients more than once in a year 🙂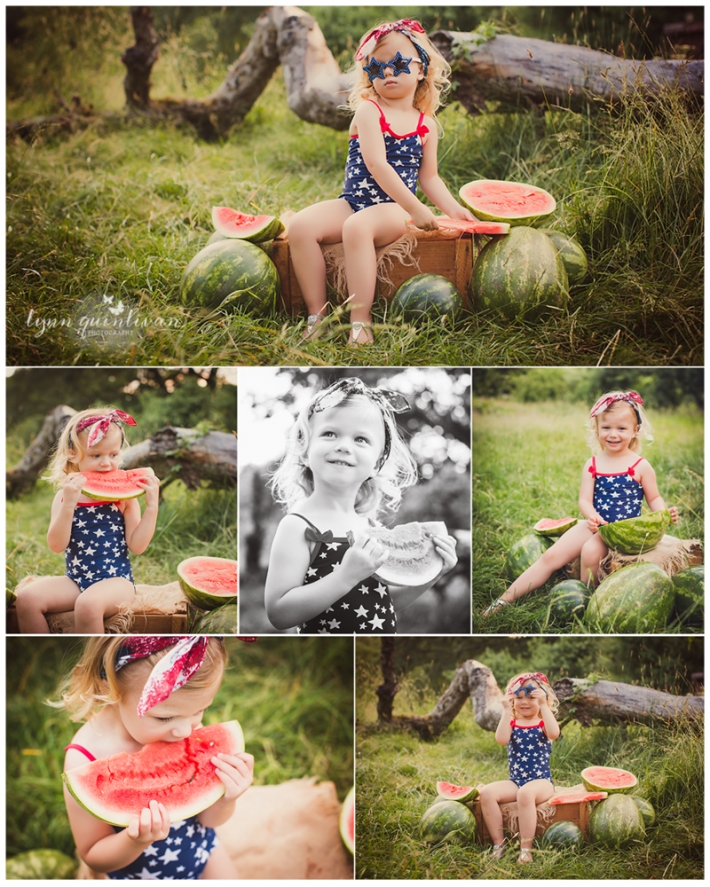 MA Birthday Photo Session
Lynn Quinlivan is a local natural light photographer who loves creating custom scenes for MA Birthday Photo Sessions! Lynn's studio is located in Millbury Ma but she enjoying taking outdoor photos in surrounding Central Ma towns. She is well versed in natural lighting and flattering poses. Lynn really knows how to make a little one feel special on for their birthday. From the balloons to the treats, it's a ll about fun! She captures all of the smiles and giggles throughout the session, letting your little one's personality shine! Your children grow up way too fast! Let Lynn photograph these moments for you so you can cherish them for a lifetime. Let us know when your kiddo has a birthday coming up and we will create a custom session for them! Contact us and we will gladly email you more information. Click here to check out our children's portfolio.