We are celebrating Throw Back Thursday by posting these incredible images from last summer! This family was a blast! Two hilarious parents, five super silly kids, one talented photographer and her trusty sidekick…. sounds like a recipe for success! These sunset pictures couldn't have come out any better!This fun family was completely themselves during our session. They even huddled up for a loving group hug and then wrote their name in the sand!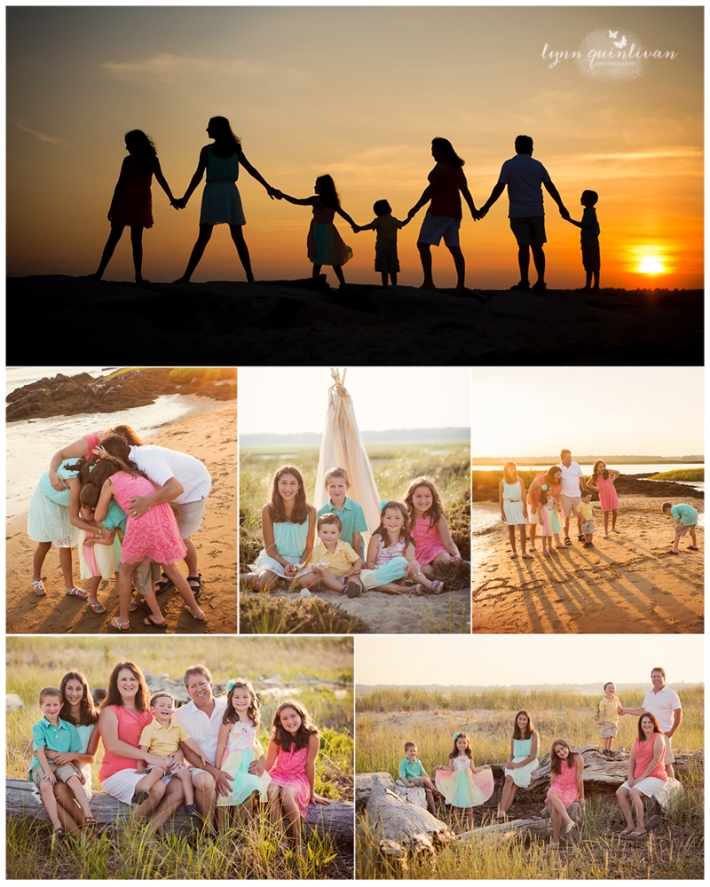 We traveled to Salisbury State Park for this session and it was well worth the drive! Beautiful light and paradise backgrounds helped to created the perfect MA beach family photos! But the beach can't take all the credit, these kids are just too cute!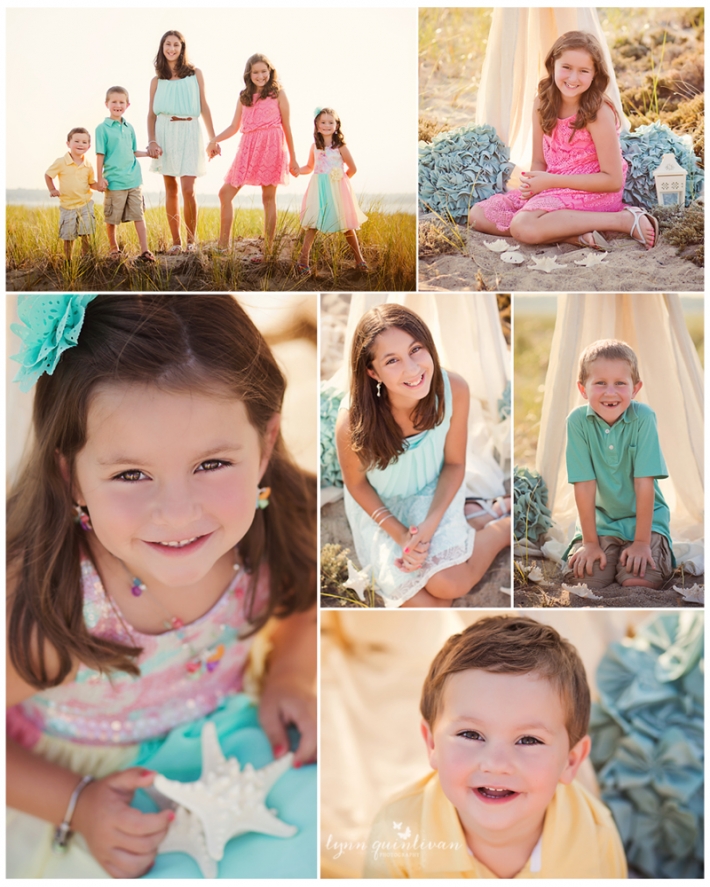 MA Beach Family Photos
Lynn Quinlivan is a Millbury based natural light photographer who loves taking MA beach family photos. Lynn schedules these types of sessions one to two hours before sunset in order to capture the most magical light! Her images are soft, natural and timeless. She focuses on the love and emotions that her clients share with each other. Photography is her passion!!! She adores making gorgeous artwork out of magical moments shared between family members. Lynn and her team are willing to travel to the perfect location for your session but they have also scoped out some amazing sites right here in the Worcester/Shrewsbury area! No matter the location, these images will be priceless pieces of art that your family will love forever. Lynn and her team are experienced in natural poses and flattering angles. If you are looking for some outstanding family photos, look no further, contact us and we'll be happy to email you some more information on sessions, available dates and prices. Click here to view some more information on family photo sessions and to check out our family portfolio.