Stud alert! This 8 month old handsome little dude blew us away with his good looks and fun personality. Check out his sweet duds! This boy has got style and flair that is for sure! He joined us in the studio for a special MA 8 Month Old Studio Photography session just before the holidays and we all had a blast!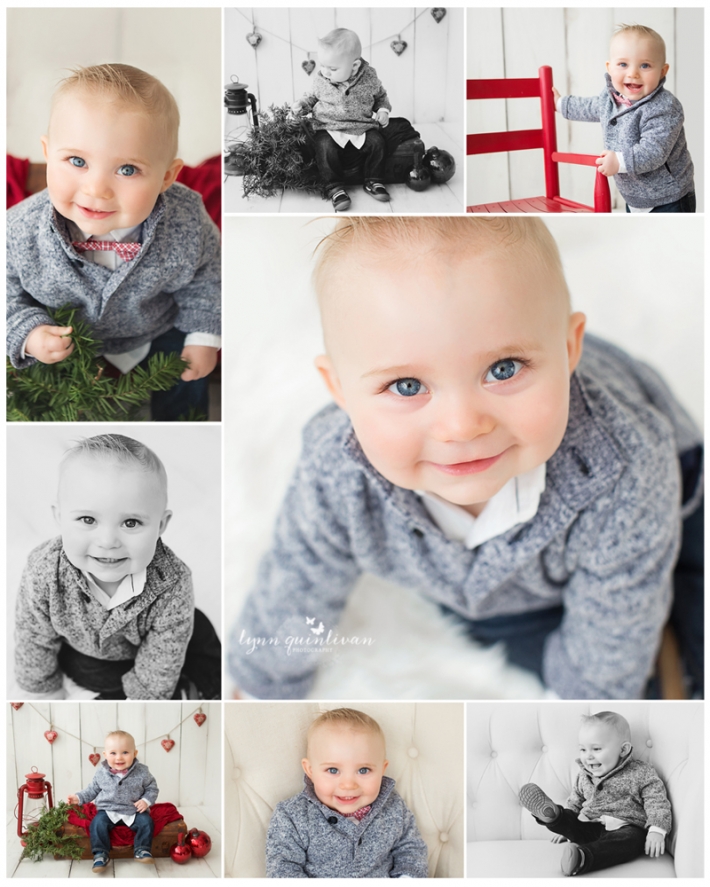 Seriously though, what a cutie?! This little guy had a smile ear to ear all day! He was so well behaved that we got to try out a wide variety of outfits and set ups! We love creative set ups and cute backgrounds for sure but is there anything cuter than the simple white onesie shots on our white studio bed?! So handsome and classic!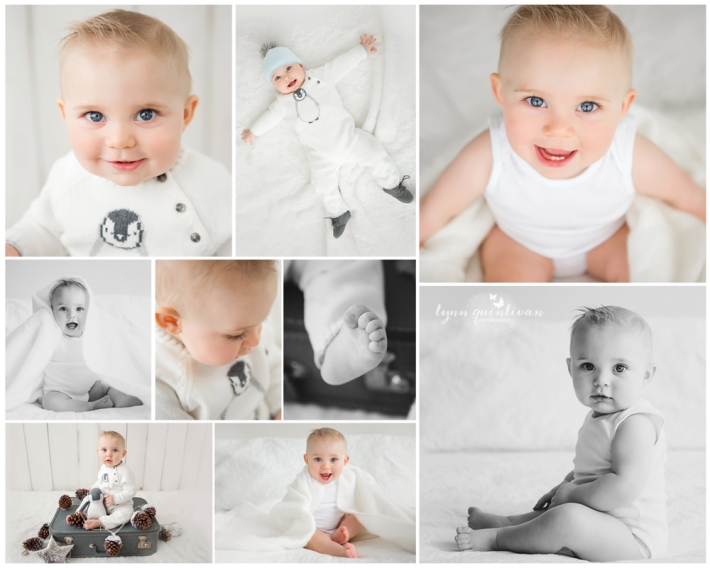 This little ham even went for a little ride on our sled! So much fun! And how cute are those booties and hat?! Adorable!!! We were overjoyed with how this session came out and so were the parents of this little man! They ordered a custom lay flat album to showcase their day in the studio and we were ecstatic with how it came out! What a great way to remember their little guy at this super cute and fun age because as we all know… they grow up way too fast!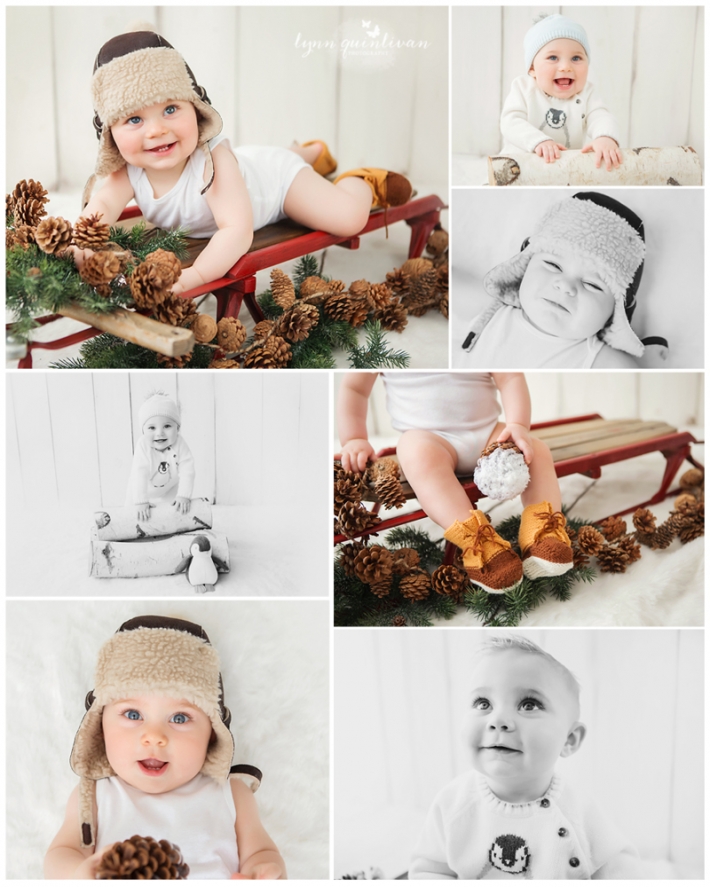 MA 8 Month Old Studio Photography
Lynn Quinlivan is a Millbury based natural light photographer with a timeless style. She loves capturing children at any age but MA 8 Month Old Studio Photography sessions are always extra fun for her! This is an age that is full of smiles and belly laughs. They aren't (usually) on the run yet and can easily be entertained. These little laughs and smiles are ever changing and growing! Lynn and her team offer many different types of sessions, all in gorgeous natural light. Kids of all ages are put at ease by Lynn's friendly and comforting approach. No session is ever rushed and customer satisfaction is taken very seriously. At Lynn Quinlivan Photography, we love having fun outside and in the studio! Email us at info@lynnquinlivan.com if you would like to book a session for one or more of your children! Click here to check out our children's portfolio.