Check out this Fantastic Foursome! Big Sister and Big Brothers were so proud to introduce their newest member of the family!This is a family full of LOVE, that is for sure! With two brave big brothers and a savvy big sister this little munchkin is bound to have a blast in life! Loving the sweet brotherly love picture below and the gorgeous hugs from big sis! SO! MUCH! LOVE!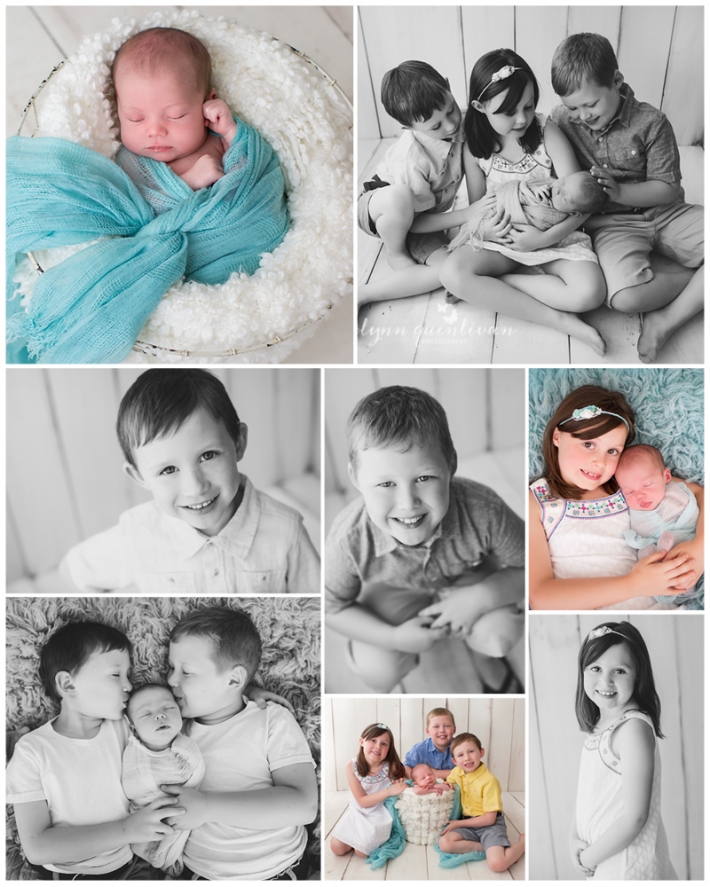 And how cute are these family images and the details shots?! Too much! Those lips! And you gotta love the one with Daddy in his uniform! So regal! We love big families like this one because it means there is lots of LOVE in our studio! It's infectious, pictures like these give me a permanent smile!!!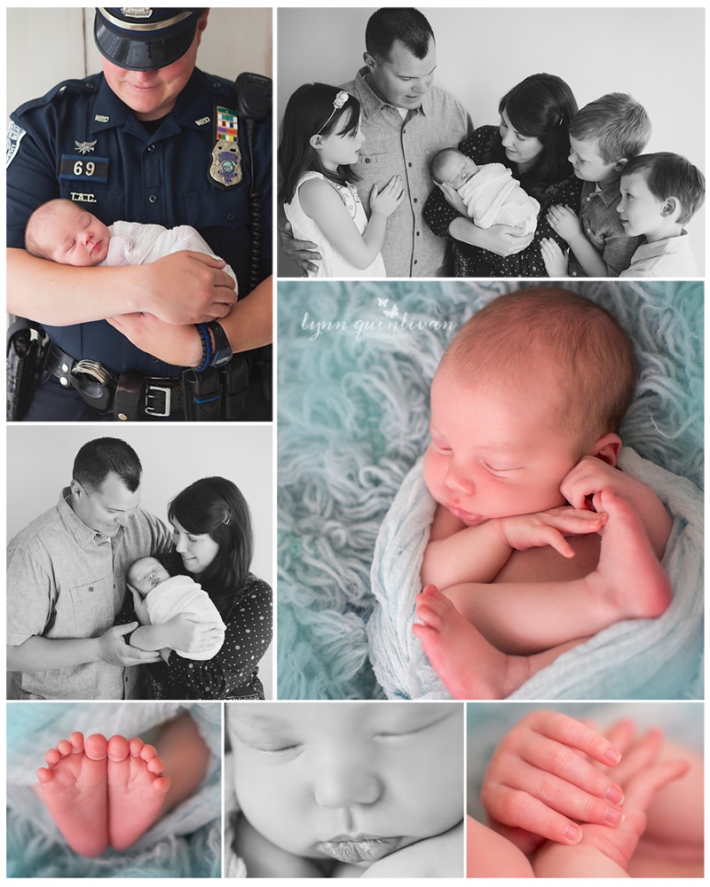 Lynn Quinlivan is a premier Massachusetts natural light photographer with a diverse portfolio, including Newborn and Sibling Photography. Lynn loves capturing love and emotion in her imagery. She is highly trained and knowledgable about lighting and posing. Her studio is stocked with props and backdrops; perfect finishing touches for your photos! Her style is light, airy and full of emotion! Customer satisfaction is Lynn's goal so she will always go the extra mile for you and your little ones. Contact her and her team to find out more info about Signature and Petite Newborn Sessions! Click here to see her gorgeous Newborn gallery.