How cute are these little dudes! Can't believe they are already one years old! We saw them last year for their newborn session, during the winter for a Holiday Mini Session and then this month for a Massachusetts twin photography session! We love being able to watch our clients grow!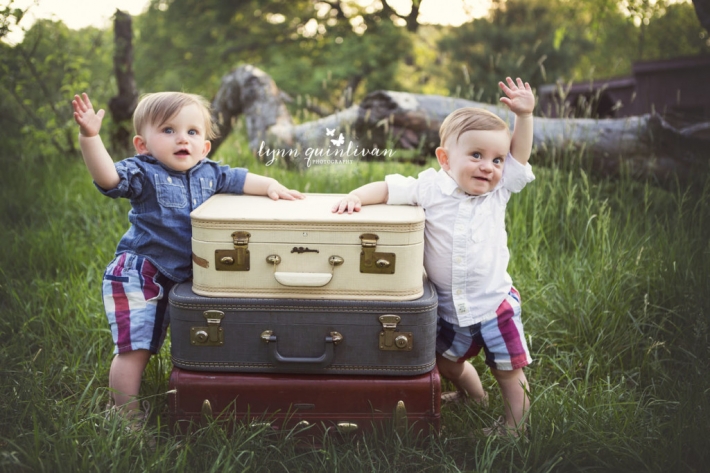 These tiny stud muffins were all smiles during our outdoor session. Double Trouble?! More like Double Adorable! We can't wait to schedule more sessions with this amazing family of four! If you are looking to schedule a session for your twins contact us here. We would love to chat with you about our sessions and availability.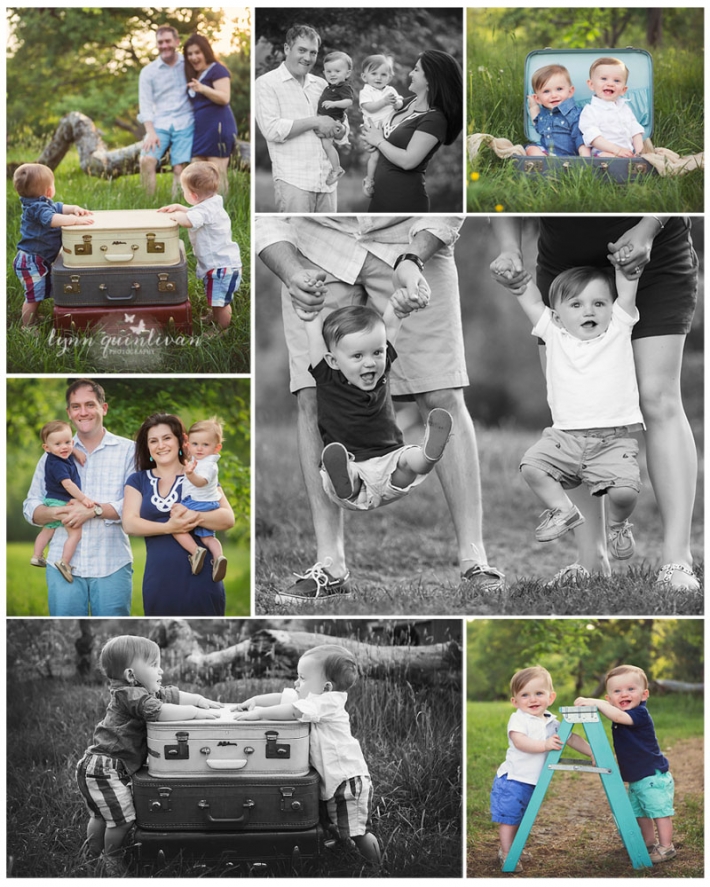 Massachusetts Twin Photography
Lynn Quinlivan is a natural light photographer, located in Central Ma. Lynn specializes in Newborns, Families and Massachusetts Twin Photography. Lynn Quinlivan Photography outdoor sessions are always scheduled one to two hours before sunset in order to capture the most magical light! Her images are fun, light and airy. Photography is Lynn's passion!!! She and her team are very experienced in flattering angles and comfortable posing. Lynn is a mom herself, so she is very comfortable and happy working with children. To Lynn,there is nothing better than pleasing her clients. She enjoys turning your precious moments into works of art that will last a life time. If you are looking to schedule a session contact us and we will gladly email you some more information on sessions. Click here to view some more information on children's photo sessions and to check out our children's portfolio.