Wow. How super sweet does this little muffin look in our studio?! She clearly loved the green and pink color combo as much as we did because she flashed us a brief smile! Moments those go so quickly, it is such a pleasure to catch them and turn them into beautiful pieces of art!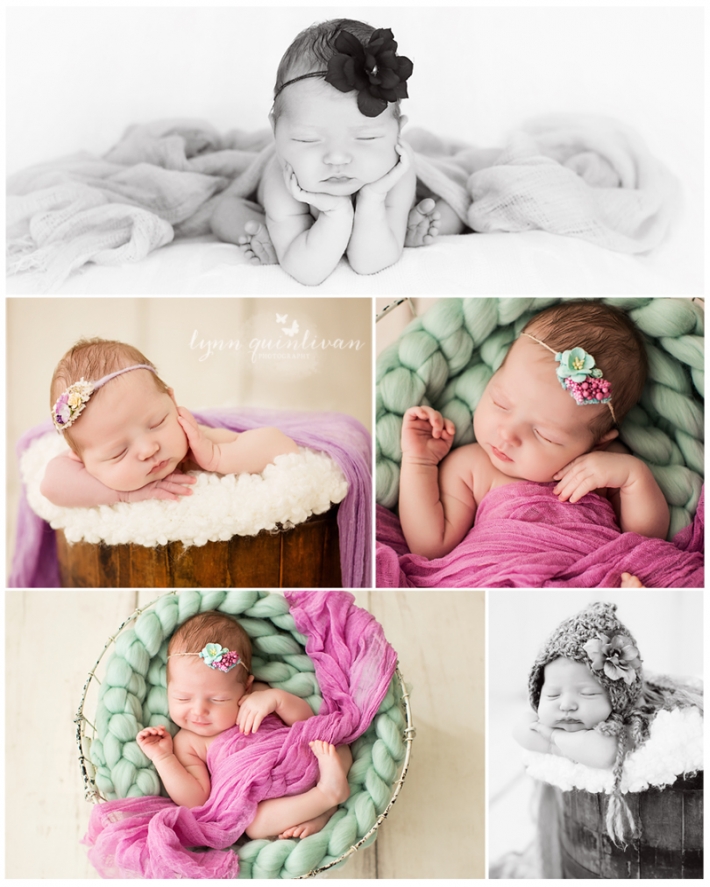 The Mama of this beautiful baby received a gift card for a Central Ma Petite Newborn Photo Session with us and we were all so excited to make it happen! What a great gift idea! These are images that this family will cherish forever! I mean can you handle those cheeks and those lips?! Ahhhh, so stinkin' cute!!!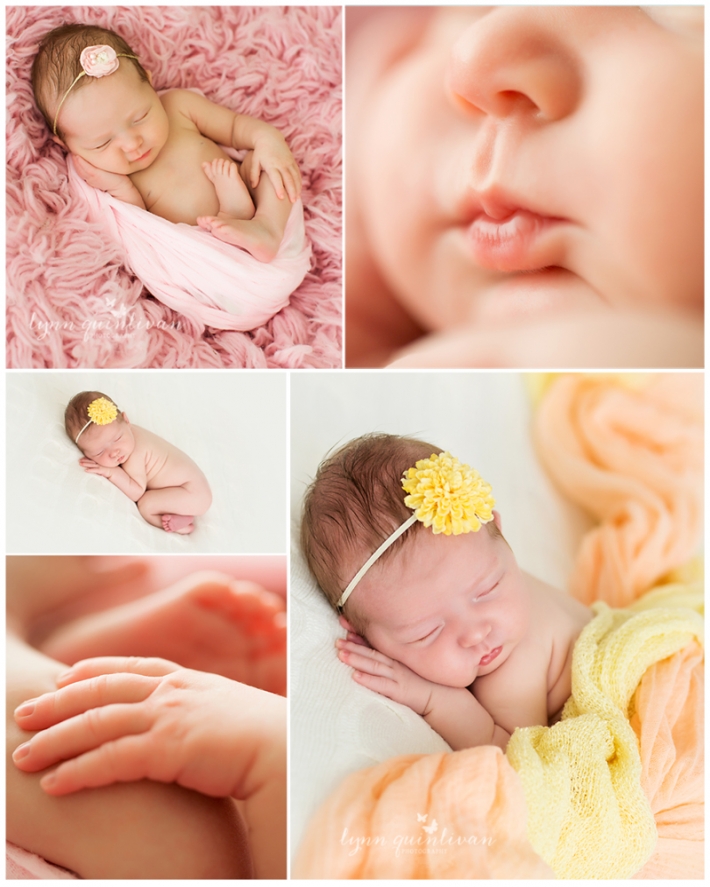 Can you tell that we thought this tiny beauty looked amazing in every color?! Our Millbury studio is stocked with a wide variety of wraps and props, the perfect finishing touches to newborn images. From baskets, to flower head bands, we have it all! And if there something we don't have that you want we encourage you to tell us about it! We love adding to our collection of adorable things!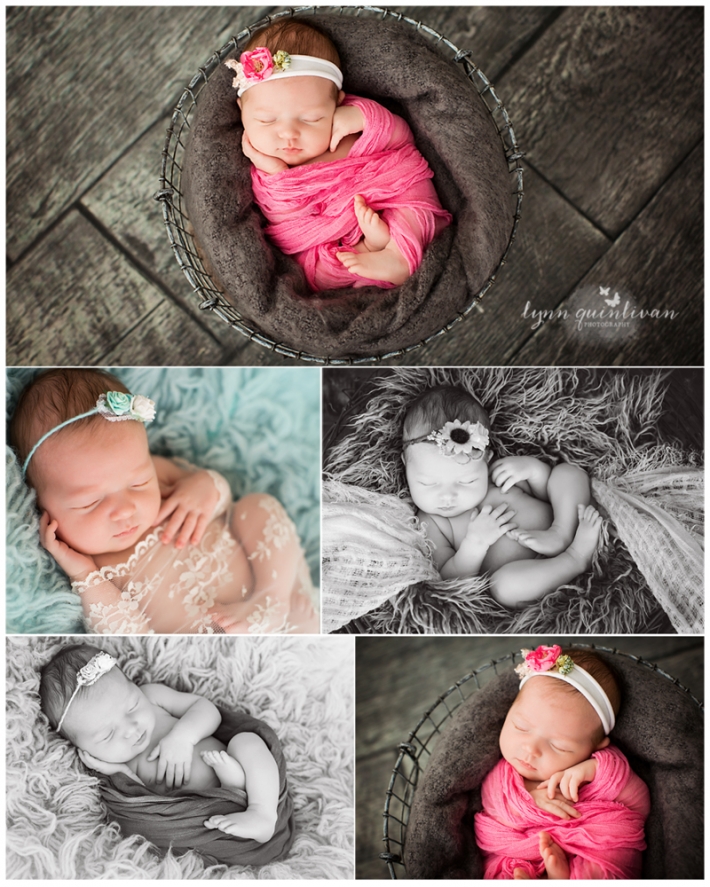 Central Ma Petite Newborn Photo Session
Lynn Quinlivan is a talented natural light photographer who is known for her Central Ma Petite Newborn Photo Sessions that center around perfect little babies. These sessions are solely focused on the newborn and are never rushed. The finished online gallery of high resolution downloads is ready in 2-3 weeks and includes a number of poses as well as detail images. It's all in the details! The tiny nose, rosy cheeks, wrinkling toes… all the precious little qualities that make your little one unique!
At Lynn Quinlivan Photography, we also offer Signature Newborn sessions which include the same range of images included in a petite session as well as family and sibling images. We love both types and would love to chat with you about which one interests you the most! Contact us and we will happily send you some more information as well as details on how to add your due date to our calendar. Click here to view our Newborn gallery.