Baby "C" is so handsome already! Look for yourself…this boy was made for photos! Check out the adorable grin we caught! It looks like he is giggling already! And those loving images with the new Mama and Dada….too much!!! So precious! We are also loving the teepee they brought in from his nursery. Including personal items in a session helps to make the images even more special.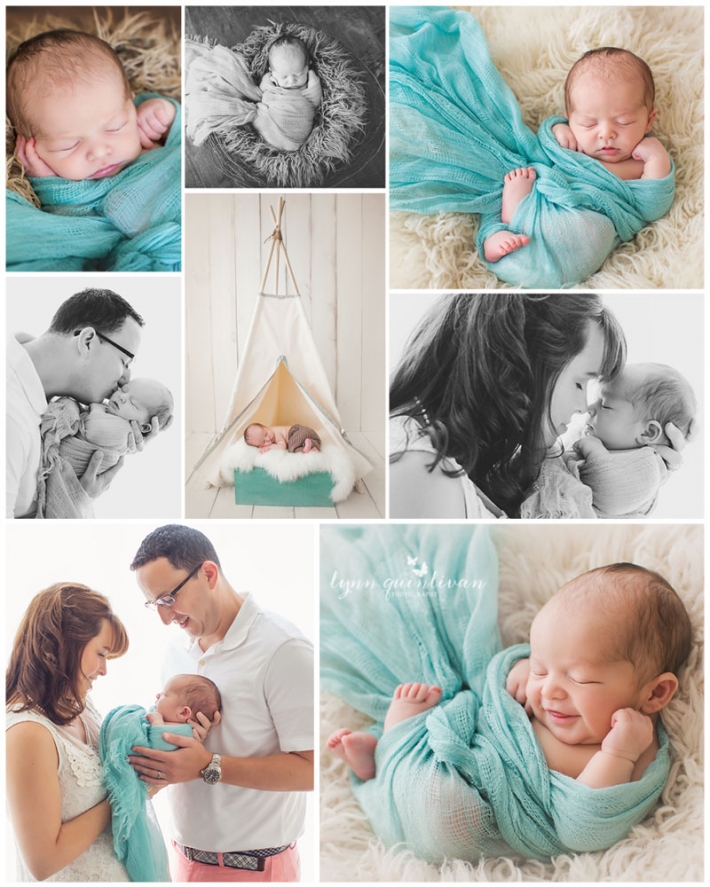 Looking cute as ever in the little bear hat! So snuggly and warm!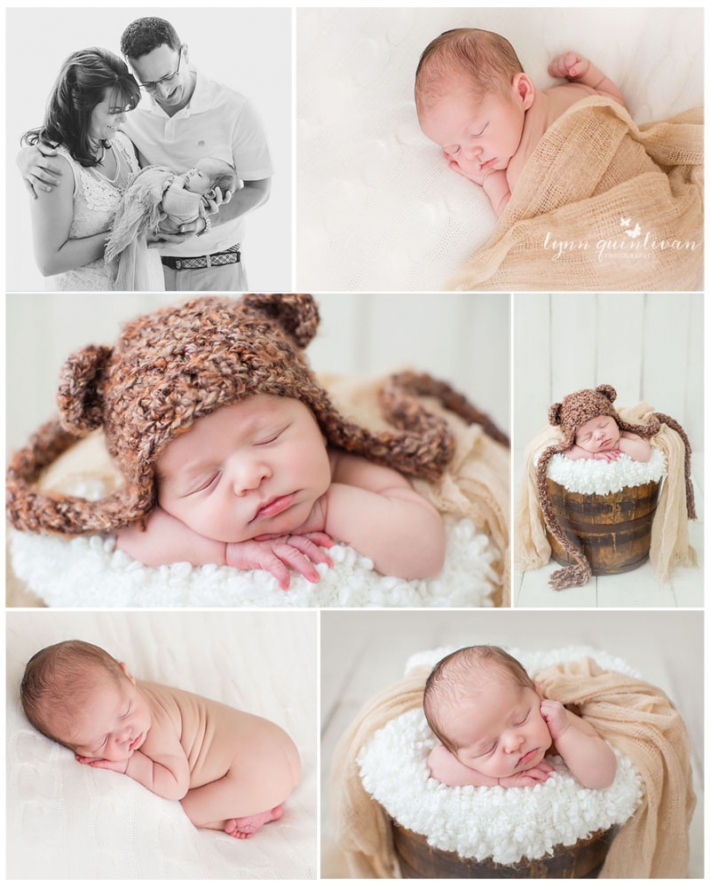 This Central MA Newborn Photo Session was a breeze! Baby "C" and his darling parents rocked it! They looked amazing in every image and filled the studio with so much LOVE!!!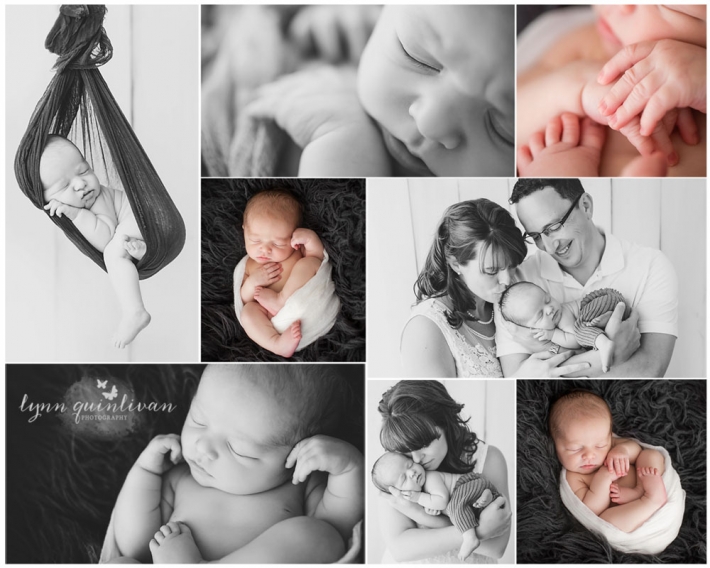 Central MA Newborn Photo Session
Lynn Quinlivan Photography is a natural light Millbury based studio that specializes in Central MA Newborn Photo Sessions. Lynn and her team are extremely talented in photography and customer satisfaction. Making you as the client comfortable and happy is the main goal! Newborn babies are one of Lynn's favorite types of sessions. Babies grow so quickly, before you know it they won't be tiny anymore. Why not create some beautiful artwork to remind you of when they first entered the world? Lynn will make sure to capture all their little details that make them special in their own way. Her work has a soft and timeless feel perfect for the delicate look of newborns. Let us know if you are looking to schedule a Central MA Newborn Photo Session! We would love it if you chose to work with us! Contact us if you are interested in adding your due date to our calendar! We are looking forward to hearing from you! Click here to read more information about the types of newborn packages and sessions we offer, as well as see our Newborn gallery.