We have had so many adorable little ones in the studio this summer! And the fall is jam packed with due dates! At Lynn Quinlivan Photography, we love spending this special time with your family and turning these precious moments into beautiful pieces of art for you! Being a Central MA baby photographer is our passion and it shows in our work! We simply love what we do!
We tried something a little different with this little flower child!And I gotta say, I LOVE IT!!! Sunflowers are one of our favorites!!!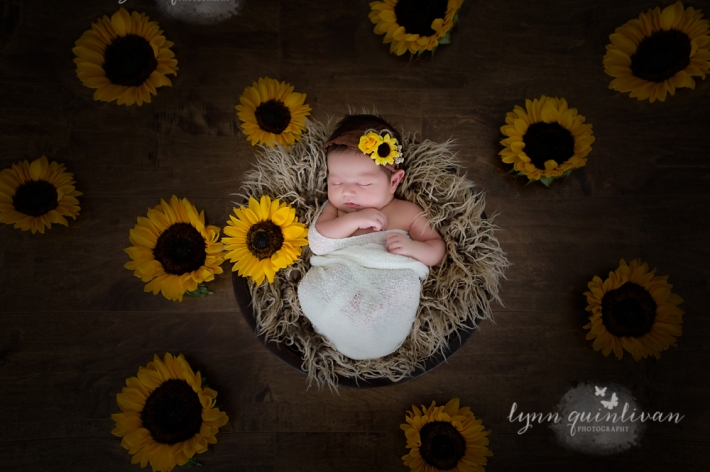 This sweet babe looked just perfect in pink and precious in peach! Would you look at those little fingers and toes?! So sweet! And the kisses from "Big Sis"….. LOVE!!!!!!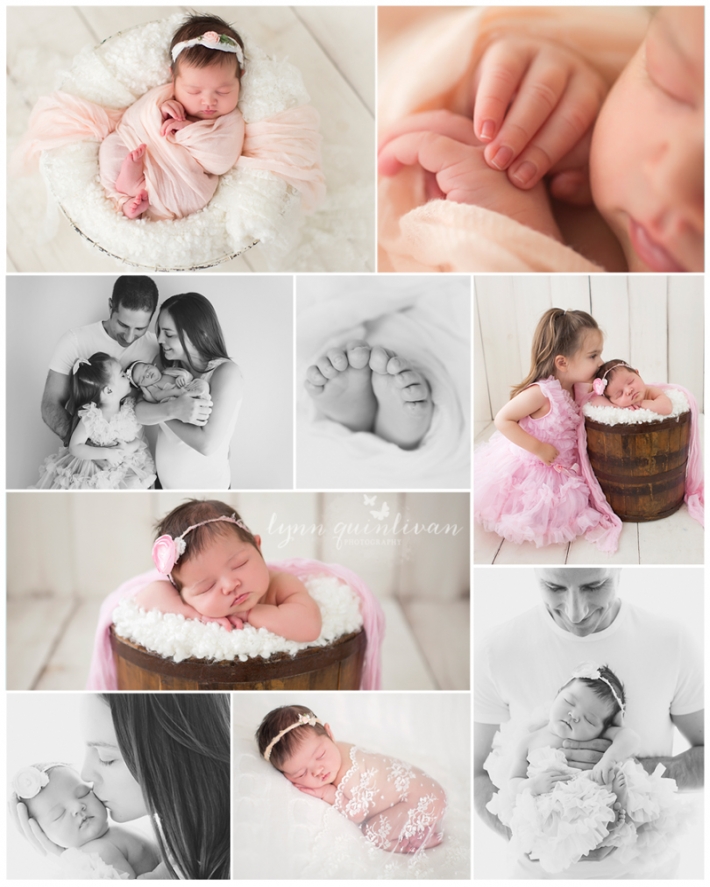 Babes in blue looking so comfy and cozy! There is nothing better than baby snuggles! We are so lucky to share these amazing moments with our clients, we couldn't ask for a better job!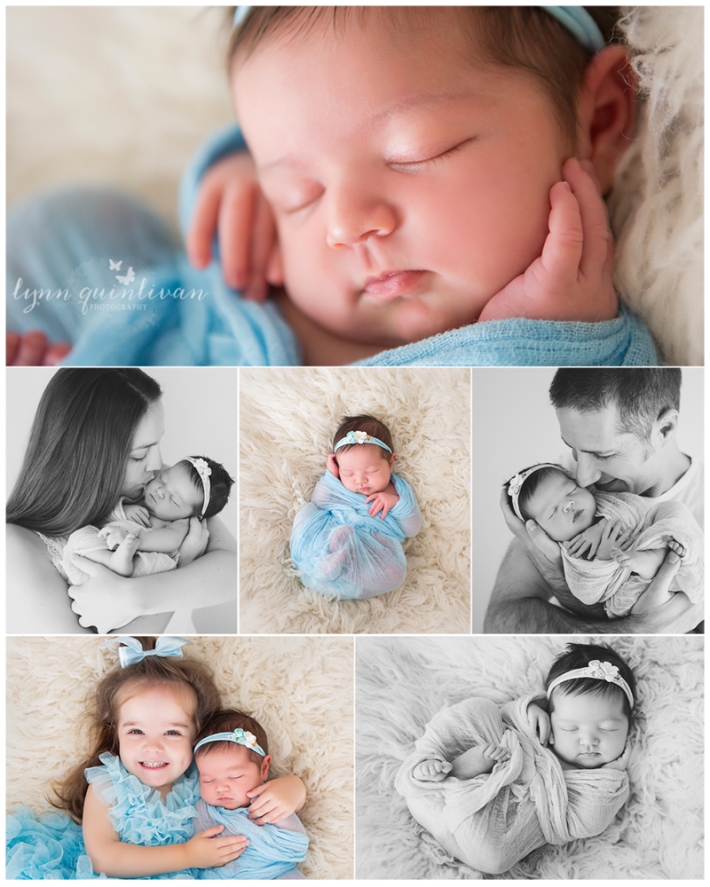 Central MA Baby Photographer
Lynn Quinlivan is a well known, natural light Central MA Baby Photographer. Her studio is located in Millbury Ma and is the perfect quiet setting for an intimate photo session. At Lynn Quinlivan Photography, we take pride in what we do and we work hard to provide the very best in customer service, props, lighting, posing and overall customer satisfaction. No client leaves our studio unhappy! We love spending our time with your little ones, photographing their tiny little features and the snuggles they share with their excited loved ones. Our studio has gorgeous natural light pouring through the windows that gives our images a light, soft and timeless feel. We would love the chance to meet you and your babies! Let us know if you would like to add your due date to our calendar! Contact us if interested and we will quickly reply with more info! Click here to read more information about the types of newborn packages and sessions we offer, as well as see our Newborn gallery.