They say "It's double the giggles and double the grins, and double the trouble if you're blessed with twins" and we think this beautiful couple is up for the challenge! And blessed they were! What's better than ten tiny fingers and ten tiny toes?! How about twenty! OMG, so much CUTENESS!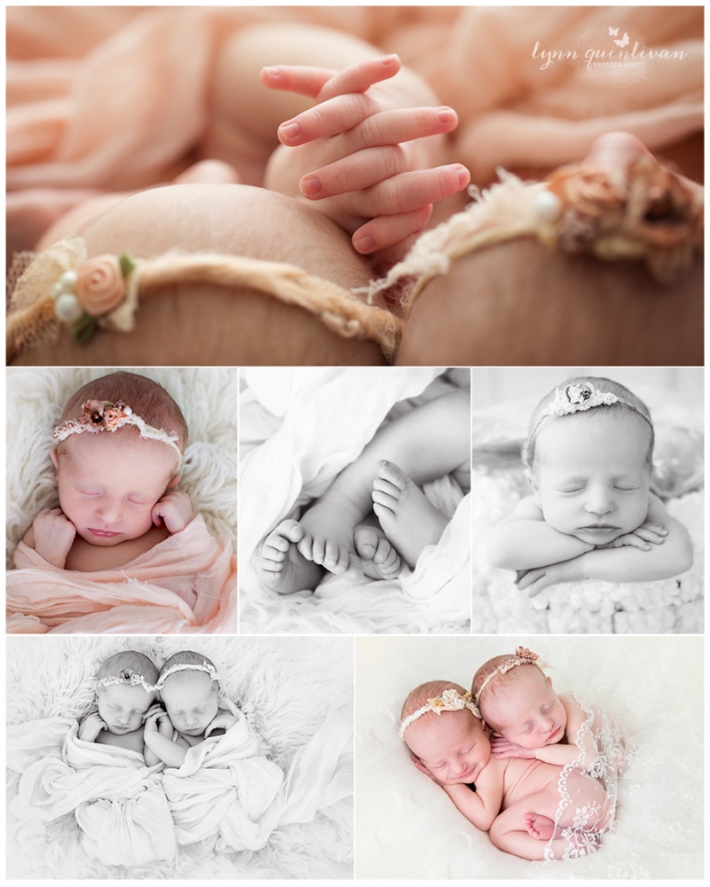 These gorgeous baby girls were showered with LOVE and affection in our studio last month.Their charming parents were in complete awe of their perfect little creations! And why not?! They are GORGEOUS! We were so happy that they chose our studio for their MA newborn twin photography session! We hope to see them in the future so can we can watch these little beauties grow!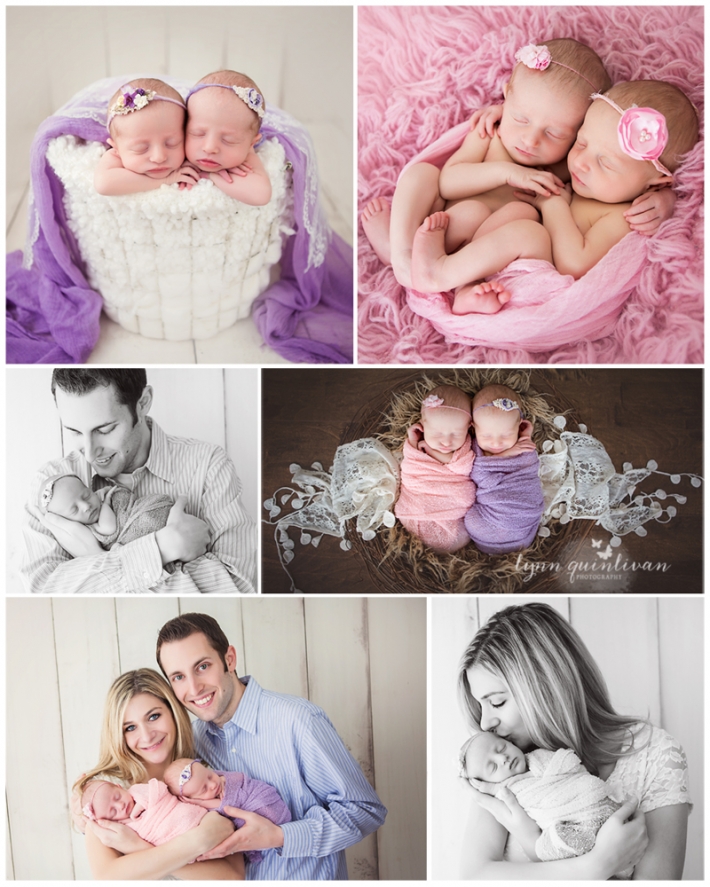 MA Newborn Twin Photography
Lynn Quinlivan Photography is located in Millbury and specializes in MA Newborn and Newborn Twin Photography. Lynn and her team are highly trained professional artists that love turning your special moments into artwork that will last a lifetime. Twin sessions are extra exciting because there is two of everything! What fun! Lynn's style is warm and airy. The natural light used in her images give them an ethereal and timeless feel. Newborn sessions are amongst Lynn's favorites as your baby is never this tiny and brand new again! A newborn session is the perfect way to remember these fleeting moments! Contact us here if you are interested in scheduling a session or adding your due date to the calendar. Click here to check out some more info on our different types of Newborn Sessions as well as our newborn gallery.